Volkswagen ID. Buzz vs Tesla Model Y: 2023 twin test review
Volkswagen's ID. Buzz takes electric family-car desirability to a new level – but can it beat the Tesla Model Y?
It's not often that practicality and desirability go hand in hand, but when it comes to cars, there's the occasional exception. Volkswagen hit the mark better than most with the classic Type 2 microbus, and it has taken that formula into the 21st Century with the all-electric ID. Buzz.
To see if it's more than just a cheerful face, we're pitting it against the Tesla Model Y. The US brand has made EVs desirable for the masses, but does this model stack up against the arguably even more stylish and versatile VW?
| | | |
| --- | --- | --- |
|   | Volkswagen ID. Buzz | Tesla Model Y |
| Price: | £61,915 | £52,990 |
| Powertrain: | 1x electric motor, 77kWh battery, rear-wheel drive | 2x electric motors, 75kWh battery, four-wheel drive |
| 0-62mph: | 10.2 seconds | 4.8 seconds |
| Test efficiency: | 2.7 miles/kWh | 3.1 miles/kWh |
| Claimed range: | 255 miles | 331 miles |
| Annual VED: | £0 | £0 |
Volkswagen ID. Buzz
The ID. Buzz starts from £57,115, but our test car is in top-spec Style trim with £7,350 worth of optional extras, so it comes to £71,065.
Tech highlights 
Volkswagen hasn't held back with its push towards electrification following the ID.3's arrival in 2019. Since then, the all-electric range has expanded to include the ID.4 and ID.5 SUVs, and now the ID. Buzz. All of these models ride on the same modular platform known as MEB. 
One of the benefits of the MEB architecture is that all of the powertrain and battery technology is located in what's known as a 'skateboard' platform. This is a flat structure which, in the German company's case, allows for a body of almost any shape to be placed on top of it. 
For the ID. Buzz, that means building up. At 1,937mm, it stands far taller than any other MEB car, but that aside, it isn't a particularly large vehicle. It's 4,712mm long, making it only 3mm longer than a BMW 3 Series, and it stands 38mm shorter than the Tesla Model Y.
The largest battery currently at the disposal of the MEB architecture is a 77kWh unit, and that's what the ID. Buzz uses here. Its connected to a 201bhp electric motor that drives the rear wheels only. That's not much power for a vehicle weighing a significant 2.5 tonnes, and as we'll find out, it means the ID. Buzz is no match for the Tesla in terms of outright performance. 
Safety: A five-star rating from Euro NCAP shows that the ID. Buzz delivers strong safety credentials. Adult occupant and safety assist categories both exceeded the 90 per cent mark, but its score for protecting vulnerable road users was low, at 60 per cent. However, that's somewhat predictable for a car that has such a bluff front end.
On the road
Think of a classic VW bus, and you'll likely have visions of road trips away to a sunny beach. The ID. Buzz taps into exactly that same feeling, and its relaxing nature is perfectly suited to long journeys.
Around town: A big, boxy shape and acres of glass mean that the ID. Buzz offers excellent all-round visibility. The driving position is at the height of most vans (no surprise, since there's a commercial variant available), so there's a commanding view of the road. 
The turning circle is also brilliant for a car of this size, and the VW feels remarkably easy to place. Despite the optional 21-inch wheels on our test car, the ride quality is excellent. You feel the tiniest of thumps over the worst surfaces at low speed, but otherwise it's a soft, comforting car to drive.
Partnership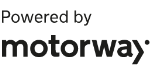 Need to sell your car?
Find your best offer from over 5,000+ dealers. It's that easy.
A & B-roads: The ID. Buzz is very much a car that's set up for sedate driving. The cab-forward position is far from sporty, while the steering is almost as lazy as the powertrain. The 0-62mph benchmark takes 10.2 seconds, but with 300Nm of torque, it responds positively enough at lower speeds. 
There's a lot of weight to heave around, but most of it is set low within the car's structure. As a result, body roll is kept in check when cornering and the ID. Buzz feels secure and stable, with a nose-heavy balance that tends towards understeer.
Motorway: It's on the motorway where the ID. Buzz is at its best. The ride quality improves at higher speeds, and although strong crosswinds will tug at the car's slab sides, overall the VW is stable and reassuring. A lack of engine makes wind and road noise more audible in any EV, and here it's no different. It's not intrusive, though, and tyre roar is better contained than in the Tesla.
Ownership
The VW's styling is simply unmistakable from the outside, but inside there are some ID design elements carried over from the ID.3 and ID.4/5. Even so, the light and airy cabin is a pleasant place to sit, and a step up in quality from earlier ID cars. 
It's not short on storage, either. The tall dashboard has a fold-down hatch at its base, which houses two big cup-holders within, while a shelf above the glovebox on the passenger side is an ideal spot for holding snacks. The door bins are very low, but they are deep enough to hold a litre bottle securely. 
In any other company, the material quality might come in for more criticism, but the cabin is a big step up from the Tesla from that point of view. We've frequently criticised VW's latest ergonomic choices, which rely heavily on touch-sensitive button arrays and frustrating sliders, and unfortunately, they're present in the ID. Buzz.
VW's dealers ranked 10th out of the 16 networks surveyed in the 2022 Driver Power Survey. However, it's worth noting that the ID. Buzz is sold via the Volkswagen Commercial Vehicles network, so the scores can't be directly attributed here, although many outlets share the same locations. 
The ID. Buzz comes with a three-year warranty, but the cover runs to an impressively high 100,000 miles. A battery-specific warranty covers the cells for eight years or 100,000 miles, guaranteeing that they will maintain at least 70 per cent of their original capacity during that time.
Efficiency: A maximum 170kW rate of charging means that the ID. Buzz can replenish its batteries from 5-80 per cent in roughly 30 minutes. Our real-world driving resulted in efficiency of 2.7 miles per kilowatt hour, which translates into a range of 208 miles. However, it's worth noting that our test took place in temperatures that were just above freezing, so this result (and that of the Tesla) will improve significantly in warmer weather.
Practicality
Those boxy proportions mean that the ID. Buzz has acres of space inside. We wish that the second row's seats were a little more versatile, though. 
Rear Space: Big windows and a flat floor make the second row feel as airy as the front. There's loads of space, too; maximum available kneeroom is 90mm greater than in the Model Y, and there's 70mm more headroom, too. 
The cabin is wide, but things could've been improved further if VW had found a way to fit three individual seats in the rear. As it is, there's only a 60:40-split bench.
Boot: At 1,121 litres, the volume in five-seat mode isn't far shy of what you get in a Golf hatchback with its back seats folded. The load area is split into two on Style models; the lower section is ideal for storing charge cables without the need to unload the rest of the boot to reach them.
WHAT TO BUY?
Which engine and trim we'd choose…
Engines: The ID. Buzz is currently offered with just the one powertrain option. It performs adequately in the role it's expected to fulfil.
Trim: Life and Style are the two options. Style versions swap 19-inch wheels for 20-inch items, add extra ambient lighting colours, LED matrix headlights and a powered tailgate. The front LED light bar plus light-coloured dashboard and steering wheel trim also set it apart.
Options: Two-tone paint (including matching interior trim on Style models) adds character, but at £2,790 it's pricey.
Our choice: Life trim has all the kit you need, and a bright exterior colour is essential
Tesla Model Y
Recent price adjustments brought discounts across the Tesla range, and the Long Range model tested here had £5,000 knocked off it. This took the price to £52,990, which undercuts the ID. Buzz by a significant margin. With options, our test car comes to a total of £57,490.
Tech highlights 
Under the skin, the Tesla features a similar arrangement to the VW, with a skateboard platform housing the battery and motors. The key difference here is that the Model Y has a second motor up front for four-wheel drive and a combined output of 434bhp – double that of the ID. Buzz – and an estimated 493Nm of torque. 
Tesla has an advantage over most rivals for efficiency. While the Model Y's 75kWh battery is similar in size to the VW's , it has a WLTP range of 331 miles, beating the ID. Buzz by 76 miles. A sleek body helps; VW's drag coefficient of 0.29Cd is impressive, but the Tesla is even slicker, at 0.23Cd.
Safety: Tesla has always scored strongly for safety, and like the VW, the Model Y earned five stars when it was tested by Euro NCAP in 2022. 
But delve into the individual categories, and it's clear that the Model Y is the safer of the two. Adult occupant protection of 97 per cent was the equal highest score of the year, and a Safety Assist rating of 98 per cent was only matched by the Tesla Model S.
Autopilot: The Model Y is available with two semi- automated driver-assistance systems. Enhanced Autopilot will maintain lane position with steering, acceleration and braking, and it can also change lanes. It includes auto parking tech and a 'Summon' feature, which can drive the car out of a tight space. Full Self-Driving builds on this package by recognising and reacting to traffic lights.
On the road
Take all the plus and minus points of the VW and flip them on their head, and you'll be very close to getting a handle on how the Model Y behaves. 
Around town: The ability to choose between an automatic gearbox-style creep mode and no movement at all at a standstill means you'll be able to tailor the behaviour of the Tesla around town to your own tastes. Brakes that are very easy to modulate precisely are a plus point here, too. 
What can't be tailored is the ride. It's very brittle – not only next to the VW, but when compared with most cars on the road – and the Model Y crashes clumsily from one bump to the next. Our test car's 19-inch wheels made for an improvement over the last Model Y we sampled, but it's still poor.
A & B-roads: On twistier sections, it takes a little while to adjust to the sharpness of the Tesla's steering. It's very responsive, with a fast rack and barely a millimetre of dead zone around the straight ahead. That feeling of hyperactivity is great in something like a hot hatchback, but it does make this family SUV a little tiring to drive. 
The feel is very artificial, which saps your confidence if you want to drive more keenly. At least it feels agile at gentle speeds, but increase your pace and there's no hiding the fact that this is a near-two-tonne EV with a chassis set-up that lacks polish.
Motorway: Accelerating up to motorway speeds is easy thanks to the Model Y's straight-line performance. Its 0-62mph time of 4.8 seconds is leagues ahead of the VW's, while the throttle response is eager and the power delivery smooth. 
The relatively slippery body makes it a stable and confident long-distance cruiser. It's just a shame that the ride comfort is so poor.
Ownership
Tesla has certainly gone hard with the minimalism in the Model Y, but that means the cabin has very few examples of styling flair at all. There is the bare minimum of buttons and switches, with almost every feature controlled via the giant 15-inch touchscreen, which acts as the cabin's centrepiece. 
In some areas, this makes sense – there's no need for an individual door mirror control, or steering wheel adjuster, when many owners might only change them once. However, operating the windscreen wipers or switching the headlights on or off are functions that should really be easily accessible through physical controls. 
Whether you like the spartan look will come down to personal taste, but once you start to touch things, it becomes clear that build quality isn't really up to scratch for a £50,000-plus car. The trim panels feel flimsy and brittle even beside the VW's, which isn't class-leading in this regard. The join between the top of the windscreen and the huge glass sunroof was wavy, as if one or the other had been forced into a housing it wasn't quite designed to accommodate.
Storage options are plentiful up front, with a pair of enormous, deep bins in the centre console ahead of and behind the cup-holders. We really like the double phone shelf just beneath the screen, too, which provides wireless charging for two devices at the same time.
Charging: With a 250kW maximum charge rate, the Model Y can replenish its battery faster than the ID. Buzz. Given that it's also able to squeeze out more range per kilowatt hour than its rival, it means that based on our efficiency figures of 2.7 and 3.1mi/kWh, the VW will add 5.6 miles of range per minute, while the Tesla is able to add seven miles per minute. The Tesla's charge flap opens up electrically, while the VW's is manual.
Practicality
The Model Y crams a lot of storage into its footprint, but many rivals – the ID. Buzz especially – are roomier for passengers.
Rear Space: Cabin space can't match the van-shaped VW, but rear kneeroom is still plentiful. The curved roof is less impressive, with headroom little better than in many family hatchbacks. Unlike the VW, the Tesla benefits from 40:20:40 split seats.
Boot: It can't match the incredible storage numbers of the ID. Buzz, but the Model Y is still spacious. Tesla claims an impressive 854 litres – albeit to the roof, rather than the VW's figure to the window line. 
Deep under-floor storage means luggage can be hidden from view, but there are no bag hooks to stop items rolling around the flat floor. The front boot has 117 litres available, which is more than enough to carry a couple of soft bags alongside the charging cables.
What to buy?
Which engine and trim we'd choose…
Engines: The Model Y is offered in three versions. A Rear-Wheel Drive model kicks the range off and the rapid Performance model tops it. This Long Range AWD model goes the furthest on a charge and still has more than enough straight-line pace for the typical driver.
Trim: There's just one trim level, which can be customised with options.
Options: Extras are pricey. Any paint other than white adds £1,100, 21-inch wheels are £2,100 and white seat trim is £1,100. Enhanced Autopilot is £3,400 and Full Self-Driving costs £6,800.
Our choice: Dual Motor offers the best range and has faster charging than the RWD car
Results
Which car comes out on top?
Winner: Volkswagen ID. Buzz
The ID. Buzz is VW's most expensive EV, but it's also the most convincing. In terms of space, comfort and residual values, the VW is miles ahead of its rival here. 
The pair cost roughly the same to run over three years, too. The performance is undeniably so-so and the cabin ergonomics frustrate, but the VW has bags of character that little else on the road can match.
| | |
| --- | --- |
| Pros | Cons |
| Great comfort | Dull handling |
| Spacious cabin | Relatively short range |
| Unique style | Patchy ergonomics |
| Strong residuals | No clever seating in back |
Runner up: Tesla Model Y
If you look purely at the Model Y's stats, you might have expected this contest to be one-sided. It's more powerful, faster, has a better range and charges faster. However, in almost every area that you can't measure so easily, it falls short. 
Ride sophistication and refinement are chief among those flaws – as they are, they're just not good enough. Sort those issues, however, and the outcome would likely swing in the Tesla's favour. 
| | |
| --- | --- |
| Pros | Cons |
| Competitive pricing | Poor ride for a family car |
| Brilliant performance and efficiency | Cheap-feeling cabin |
| Slick navigation system | Over-reliance on touchscreen |
| Supercharger network |   |
The great debate
What the Auto Express test team would do…
Dean Gibson, senior test editor: "The ID. Buzz is definitely pricey, but the likes of the Land Rover Defender prove that people are willing to pay a little more for certain cars that have personality to back up the substance. It'll be fascinating to see how the sales stack up."
Sean Carson, associate editor: "There's a significant question to ask with the emergence of the ID. Buzz. While the market has been drawn to SUVs to the point of saturation, perhaps buyers will have a change of heart and see the benefits of practical MPVs like this once again?"
Matt Robinson, deputy executive editor: "If you're not quite ready to go full EV but want a spacious cabin and Tesla-baiting performance, then the BMW 2 Series Active Tourer xDrive30e might fit the bill. It has 322bhp, a 0-62mph time of 5.6 seconds, and a 50-mile range on battery power."
What would you do? Let us know in the comments section below…
Specs and prices
| | | |
| --- | --- | --- |
|   | Volkswagen ID. Buzz SWB Style Pro | Tesla Model Y Long Range |
| M/kWh | 2.7 | 3.1 |
| Electricity cost (£) | £0.34 | £0.34 |
| P11D value | £61,860 | £52,935 |
| Fill up | £27.88 | £25.50 |
| On the road price/total as tested | £61,915 / £71,065 | £52,990 / £54,090 |
| Residual value (after 3yrs/36,000) | £43,149 (69.7%) | £31,757 (59.9%) |
| Depreciation | £18,766 | £21,233 |
| Annual tax liability std/higher rate | £247.44 / £494.90 | £212 / 423.50 |
| Annual elec. cost (10k/20k miles) | £1,259 / £2,519 | £1,097 / £2,194 |
| Ins. group/quote/VED | TBC / £618 / £0 | 48 / £1,370 / £0 |
| Service costs (3 years) | £1,014 | £0 |
| Length/wheelbase | 4,712 / 2,989mm | 4,751 / 2,890mm |
| Height/width | 1,937 / 1,985mm | 1,624 / 1,921mm |
| Powertrain | Electric motor / lithium-ion battery | 2x electric motors / lithium-ion battery |
| Peak power | 201bhp | 434bhp |
| Peak torque | 310Nm | 493Nm *est |
| Transmission | Single-speed auto / rwd | Single-speed auto / 4wd |
| Battery capacity (usable) | 82kWh (77kWh) | 75kWH (75kWh) |
| Boot capacity (seats up/down) | 1,121 / 2,205 litres | 854* / 2,041 litres (* volume to roof) |
| Kerbweight/payload/towing weight | 2,502 / 498 / 1,000kg | 1,979 / 426 / 1,600kg |
| Turning circle | 11.1 metres / 0.285 Cd | 12.1 metres / 0.23 Cd |
| Basic warranty/recovery | 3 yrs (100,000) / 3yrs | 4 yrs (50,000) / 4 yrs |
| Driver Power manufacturer position | 18th | 2nd |
| Euro NCAP: Adult/child/ped./assist/stars | 92/87/60/90/5 (2022) | 97/87/82/98/5 (2022) |
| 0-62mph/top speed | 10.2 secs / 90mph | 4.8 secs / 135mph |
| Auto Express efficency (miles/kWh) / predicted range | 2.7 / 208 | 3.1 / 233 |
| WLTP claimed range | 255 miles | 331 miles |
| Charging capability | 7.4/170kW | 7.4/250kW |
| Charging time | 12hrs 15mins/30mins* (*5-80%) | 12hrs/36 mins* (*0-80% |
| Actual/claimed CO2/tax bracket | 0 / 0g/km / 2% | 0 / 0g/km / 2% |
| Airbags/Isofix/parking sensors/camera | 7/2/f&r/yes | 7/2/f&r/yes |
| Auto box/lane keep/blindspot/AEB | Yes/yes/yes | Yes/yes/yes |
| Climate ctrl/cruise/leather/heated seats | Yes/yes/no/yes | Yes/yes/yes/yes |
| Met paint/LED lights/keyless entry & go/pwr tailgate | £0/yes/yes/yes | £1,100/yes/yes/yes |
| Sat-nav/digital dash/DAB/connected services | Yes/yes/yes/yes | Yes/yes/yes/yes |
| Wireless charging/Apple CarPlay/Android Auto | £1,560/wireless/wireless | 2/no/no |
Now read our list of the best family cars to buy...