Used Ford Ka+ review
A full used buyer's guide to the Mk3 Ford Ka (2016-2020)
Believe it or not, but this year marks a quarter of a century since the arrival of the original Ford Ka. Yep – it's 25 years since Ford introduced its brilliant city car, which is now a modern classic and still looks fresh and interesting, thanks to its 'New Edge' styling. In fact, Ford's new design philosophy made its debut on the first-generation Ka.
The Mk1 Ka was replaced by an all-new model in 2008, based on the Fiat 500's underpinnings. It was far less distinctive and, while more practical, was less fun to drive.
When the third-generation Ka appeared in 2016 – this time without Fiat's help – Ford decided to show what a step forward the new model was by calling it the Ka+ in an attempt to demonstrate that it was bigger and better than what had gone before. A foot longer than its predecessor, the Ka+ was modern enough and spacious for its class – but should you buy one on the second-hand market?
Models covered
Ka+ Mk3 (2016-2020) - Cheap and cheerful runabout has a surprising amount to offer, but there are plenty of rivals to consider in this competitive segment.
History
The Ford Ka+ went on sale in September 2016, priced from £8,995 and with just one engine: a 1.2-litre petrol unit with CO2 emissions of 114g/km and official average fuel economy of 56.5mpg. There were just two trim levels (Studio and Zetec), with all cars getting a five-speed manual gearbox.
A facelifted Ka+ went on sale two years later, in July 2018. The range was now topped by the Ka+ Active, with plastic cladding and a raised (by 23mm) ride height for a pseudo-SUV look, but it was still the same mechanically as the standard Ka+. A somewhat incongruous 1.5-litre TDCi diesel engine was also introduced, and there was a new 6.5-inch dash display.
Which one?
With no auto gearbox available and realistically your only option being the 1.2-litre petrol engine (diesels are rare), your choices are limited. In the Ka+ Zetec the 1.2-litre petrol was offered in 69bhp and 84bhp forms; Studio trim only got the 69bhp unit. It's worth pinning down exactly what you're buying because the higher-powered engine is more zippy.
The Zetec is by far the most common Ka+, with Studio editions very unusual. That's no bad thing because Zetec gets alloy wheels, air-conditioning, a multi-function steering wheel and cruise control – the Studio has none of these, but it does come with electric mirrors and windows, Bluetooth connectivity and an alarm.
Options on the Zetec worth seeking out include heated front seats, a heated windscreen and climate control, and you might find a car with parking sensors.
Alternatives
The Ka+ straddles the supermini and city car classes and the biggest threat comes from Ford's own Fiesta, which is readily available, great to drive and has a wide model range. Other superminis worth a closer look include the Hyundai i20 and its cousin, the Kia Rio, as well as the Renault Clio, Peugeot 208, Toyota Yaris, SEAT Ibiza, Skoda Fabia and Volkswagen Polo.
Partnership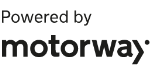 Need to sell your car?
Find your best offer from over 5,000+ dealers. It's that easy.
The Vauxhall Corsa is another supermini that appeals on many levels; it's affordable, plentiful, has a wide model range and is roomy too, while the MG3 represents good value and is fun to drive, although its engine and cabin lack zest.
If you want something a little smaller, check out the Toyota Aygo, Citroen C1 and Peugeot 108, along with the VW up!, SEAT Mii and Skoda Citigo. The Kia Picanto and Hyundai i10 should also be in your sights.
What to look for
Safety 
A lack of safety kit led to a three-star Euro NCAP crash test rating. Autonomous emergency braking wasn't available at all.
Spare wheel 
There's no spare wheel in the Ka+ as standard, but a steel space-saver is available that will fit into the well under the boot floor.
Comfort  
If ride comfort is key, buy a Ka+ Active. Its extra suspension travel makes it noticeably more comfortable than the standard car.
Goodies 
The optional City Pack brings useful extras such as electric rear windows, rear parking sensors and heated power-folding wing mirrors.
Interior
As a pint-sized economy car, you can't expect too much here, but in most respects things are decent. For starters, there's good space front and rear thanks to the high roof line and upright seats. The fit and finish are good, the dashboard is clearly laid out and there are lots of cubbyholes. Boot space is good for the class at 270 litres, or 849 litres with the seats dropped down. Entry-level Studio models get the MyFord Dock, which clamps your smartphone to the dashboard. Facelifted Zetec and Active models have a 6.5-inch touchscreen that runs Ford's SYNC 3 infotainment system.
Prices
Any Ka+ priced at less than £5,500 is likely to be an insurance write-off, and you really need £6,000 if you want any choice. That amount secures you an early 45,000-mile Ka+ 1.2 Zetec. Of the 700 Ka+ we found, 10 were entry-level Studios; four out of five were Zetecs and the others were Actives. You'll pay at least £8,500 for an Active, with the cheapest being a 68-plate with 15,000 miles. We found a couple of delivery-mileage 69-plate Actives for £12,500, but the ceiling is otherwise £11,000 for a 5,000-mile, 69-plate Zetec or Active.
Running costs
The 1.2-litre petrol Ka+ needs to be serviced every 12 months or 12,500 miles, while the diesel stretches this to every 18,000 miles or two years. Officially, the services alternate between minor and major, and for the 1.2-litre edition these are priced at £225 and £305 respectively; for the diesel the costs are £245 and £335. However, Ford dealers offer an Essential service once a Ka+ is three years old, and this is pegged at £169; Ford also recommends an annual check for diesel-engined models, which is priced at £105.
Both the petrol and diesel engines are fitted with a cambelt that needs to be changed every 10 years; the diesel engine's belt has a mileage limit of 144,000 and the replacement cost is £600, while the petrol engine's cap is 150,000 miles and the replacement cost is £475.
Recalls
Impressively, across all three generations of the Ford Ka, stretching right the way back to the launch of the original model in 1996, Ford has issued a grand total of just five recalls for the nameplate – and only one of those was for the third and final edition we're covering here. Quite a few cars were affected, though: 9,788 of them, built between September 2017 and May 2019.
The recall was issued in July 2019 because a wire could sometimes chafe, which would then lead to the system short-circuiting. The glitch was more of a problem than it might have otherwise been because the wire was unfused, so there was no fail-safe mechanism in place. Ford's solution was to clip the wire in place in order to stop it chafing in the first place, and to wrap the loom with cloth insulation tape.
Driver Power owner satisfaction
The last time any Ford Ka appeared in a Driver Power survey was in 2018, when the Mk2 car notched up a 77th place in our used car poll. The Ka+, which has no connection to the Mk2, has never appeared, although Ford is represented each year in our Brands survey. But Ford often struggles to shine (24th out of 30 last year, 23rd in 2019); on the Carbuyer website owners award the Ka+ an average of 3.6 out of five.
Verdict
Dynamically, the Ka+ hits the spot and it also offers a spacious cabin, but it doesn't look especially distinctive and the non-turbo petrol engine that powers virtually every Ka+ feels lacklustre compared with the smaller, turbocharged units of rivals (including the peppy and economical EcoBoost unit in the Fiesta).
As such we'd say that the Ka+ still makes a good buy if you can get one at the right price, but the slightly larger Ford Fiesta offers everything that the Ka+ does and much more besides, in a readily available and competitively priced package.