Kia Niro EV review
The Kia Niro EV boasts a number of key upgrades over its best-selling predecessor, the e-Niro, but range isn't one of them
Find your Kia Niro
Offers from our trusted partners on this car and its predecessors...
Or are you looking to sell your car?
Advertisement
While the Kia Niro EV's stats are very similar to those of its predecessor – the best-selling e-Niro – its range is still competitive for an electric family car, and the electric Niro has proven itself to be one of the most efficient EVs in its class. Instead, the Niro EV makes the biggest improvements when it comes to design, on-board tech, ride comfort and practicality, which have all taken big steps forward, putting it among the best electric family cars on the market right now.
About the Kia Niro EV
The Kia e-Niro was a smash hit for the Korean car maker, with the electric version of the Niro C-segment crossover becoming the second best-selling car in the UK at one time. And given that it was such a success, it came as no surprise that the second-generation Niro would also be offered in pure-electric form. But this time it wore the Niro EV name, alongside full-hybrid and plug-in hybrid models.
In fact, Kia predicts that 60 per cent of Niro buyers will go for the zero-emissions model, compared with 35 per cent and 5 per cent for HEV and PHEV versions respectively. 
Despite its expected dominance, and the rate of progress in the electric car segment, many of the stats for the all-new Niro EV might look a little like a copy-and-paste job from the e-Niro. The battery is still a little under 65kWh in capacity (although Kia has switched suppliers for the new model), while the electric motor used to drive the front wheels produces the same 201bhp as before. But although the stats have hardly changed, it's everything around that electrical system that's new.
Most obvious is the sharp new look. There's hints of the Sportage in the angular face, while the flanks draw your eye to the rear with a dramatic C-pillar which, depending on the exterior colour you go for, can be finished in a contrasting shade. Step inside, and the family resemblance with Kia's flagship electric car, the EV6, is very clear, but more on that later.
Prices for the Niro EV start from just over £37,000 for the base '2' trim, and every model comes very well equipped. As standard, it gets 17-inch alloy wheels, rear parking sensors, a reversing camera, smart cruise control with stop and go functionality, a 10.25-inch digital driver's display and a 10.25-inch central touchscreen with Apple CarPlay and Android Auto smartphone connectivity. 
Upgrading to the '3' trim adds front parking sensors, LED headlights, wireless smartphone charging, heated front seats and steering wheel, Vehicle-to-Device charging capability, a blind-spot warning system and other safety systems. The top spec '4' trim adds ventilated front seats and heated rear seats, a 10-inch head-up display, a sunroof, a powered tailgate and vegan leather upholstery. 
'3' and '4' spec models are also available with a contrasting C-pillar as part of certain paint schemes, and an optional heat pump for £500. This more efficiently heats the cabin in colder months, better preserving the car's range.
Motors, performance and drive
The Niro EV prioritises comfort, and at its best when driving around town
The Niro EV emphasises comfort over sportiness or sharp handling, which we think makes perfect sense for an electric SUV targeting families. The ride is fairly soft, while light steering and good visibility mean manoeuvring the Kia is a breeze. The Niro EV is quiet at low speeds too, except for the noise it emits to warn other road users of its presence.
Partnership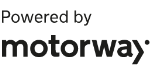 Need to sell your car?
Find your best offer from over 5,000+ dealers. It's that easy.
There are five modes of brake regen to choose from, with flicks of the two steering wheel-mounted paddles allowing the driver to switch between anything from free coasting all the way up to one-pedal driving. It's a level of control that few other manufacturers offer. If you do need a little more stopping power, the physical brakes do a solid job and we found they were much easier to modulate than they were on the e-Niro.
When we tested the Niro EV head-to-head against a BYD Atto 3, we found that the two electric family SUVs delivered similar straight-line performance, but the Kia felt more enjoyable when cornering, with less body roll too. However neither is a particularly fun or engaging EV to drive.
At higher speeds, there's a noticeable amount of road noise and tyre roar, which is one of the Niro EV's biggest bugbears. It's not loud enough to be off-putting, but even the MG4 EV feels like a more refined car on the motorway.
However we did like the updated version of Kia's highway Driving Assist when we drove the Niro EV. Not only can it steer the car within its lane autonomously for short periods, but a nudge of the indicator will let the system check if there's a safe space beside and change lanes by itself. The car will also reposition itself within its lane if a vehicle beside you starts to veer too close to the white line.
0-62mph acceleration and top speed
It takes the Niro EV a leisurely 7.8 seconds to get from 0-62mph, which is slightly slower than the old e-Niro could manage. Compared with its predecessor, the Niro EV's throttle response feels softer, making it a little less jumpy and less likely to spin the front wheels if you try to pull out of a junction with a touch too much enthusiasm.
Range, charging and running costs
285-mile range is competitive for its class, but rapid-charging speeds fail to impress
While the e-Niro was offered with either a 39kWh or 64kWh battery, the Niro EV only comes with a 64.8kWh battery that offers a maximum range of 285 miles. That's just three miles further than the e-Niro could cover, which is a little disappointing because we'd hoped the Niro EV would break the 300-mile range mark.
However, compared to other compact electric family cars like the MG ZS EV Long Range (271 miles), Smart #1 (273 miles) and Renault Megane E-Tech (280 miles), the Niro EV's range is competitive at least. Plus, when we tested the Niro EV against an MG4 EV, the Kia proved itself to be the more efficient car, returning 3.9 miler per kWh to the MG4's 3.5mi/kWh. 
Its rapid-charging capabilities are less impressive, though. The Niro EV's maximum charging speed stands at 72kW, which is actually slightly slower than the old e-Niro's 77kW, and some way off the 100kW+ speeds that rivals like the Smart #1 and Renault Megane E-Tech can manage.
Allowing drivers to make quicker top-ups not only reduces the time taken over enforced breaks, but means they can spend less time hogging the chargers that everyone else needs, too. However, it takes at least 45 minutes to charge the Niro EV from 10 to 80 per cent capacity. One clever feature in the electric Niro is the car can precondition itself if you plot a charging destination into the navigation system, so it's as close to its optimum temperature and condition for fast charging when you arrive.
When you're not on the road, and replenishing the battery at home, it will take roughly nine and a half hours to fully recharge the Niro EV using a home wallbox capable of 7.2kW charging speeds.
It may be the most expensive member of the Niro family, but the EV attracts a Benefit-in-Kind (BiK) rate of just 2 per cent for the next few years, while the full-hybrid and plug-in hybrid models fall into the 25 and 8 per cent bands respectively, so there are big savings to be made for company car drivers who go electric. As with all electric cars, the Niro EV is also zero-rated for road tax (VED), and exempt from the London Congestion Charge, although that will end in 2025.
Insurance groups
The Niro EV falls into insurance group 28 or 29 depending on your trim level, meaning it shouldn't be more expensive to insure than the Cupra Born (groups 25-28) or Renault Megane E-Tech (groups 26-27).
You can get personalised car insurance quotes fast with our comparison tool powered by Quotezone...
Depreciation
According to our latest expert data, after three years and 36,000 miles of ownership the Niro EV should retain roughly 59 per cent of its original value.
To get an accurate valuation on a specific model check out our valuation tool...
Interior, design and technology
The biggest jump forward from the e-Niro; the Niro EV is a fabulous-looking family car bursting with technology
The Niro EV looks a lot more striking and dynamic than the rather bland e-Niro it replaced, making it quite the head-turner as far as electric family cars go. Every model is fitted with the same set of 17-inch alloy wheels, although buyers do get a choice of up to 13 paint schemes, from the standard Runway Red to Mineral Blue with a contrasting black C-pillar. Perhaps the Niro EV's design would be even more daring if Kia fitted contrasting C-pillars as standard, but we'll admit they're not to everyone's tastes.
Inside, the Niro EV takes a lot of inspiration from the Kia EV6, especially the dashboard design with its dual-screen infotainment set-up. The electric Niro also gets the same twin-spoke steering wheel and dual-purpose touch panel as the EV6; at the press of the button, the keys and physical dials alternate between controlling either the climate or infotainment functions. We found it can be confusing switching between the two menus to start with, but once you get the hang of it, it works brilliantly and responds quickly to touch.
Everything feels very well screwed together and material quality inside is decent enough. However, the Niro EV's cabin is a sea of grey and black plastics, and it looks especially gloomy compared with the bold interior of the BYD Atto 3. The door panels have an angular appearance that compliments the dash, but they're mostly finished in flat, hard plastics that feel a bit cheap to the touch. 
Sat-nav, stereo and infotainment
The Kia's main menus are logically laid out with big buttons, so it's easy to find your way around the various settings. Kia offers you options to show as much or as little information as you want, and we particularly like the home screen that carries a minimalist version of the sat-nav map. The two 10.25-inch displays are sharp and look great, while the purple highlights add a stylish edge to the otherwise white-on-black menu screens. It's also worth noting that wired Apple CarPlay and Android Auto feature as standard, too, should you wish to bypass Kia's own software.
Practicality, comfort and boot space
A spacious cabin and plenty of boot space make the Niro EV an ideal electric family car
The Kia Niro may be one of the Korean brand's smaller SUVs – sitting in between the XCeed crossover and Sportage mid-size SUV – but it's grown in size for the second generation. It offers plenty of space for both passengers and luggage, which makes it a great choice for families.
Useful features include seat backs that double as coat hooks, and ports that are mounted to the sides of the front seats, so they're within easy reach for charging devices. Rear-seat occupants also get a set of air vents, but no climate controls.
Cubby spaces are reasonable in the Niro EV too. The smartphone tray is more than large enough to hold even the grandest devices on the market, while the area in the centre console can be used either for general storage or to double up as a twin cup-holder, which springs into action by pressing one of two buttons. The door bins are quite slim, however, and aren't quite large enough to hold most bottles.
Size
The Niro EV is exactly the same size as any other Mk2 Niro, so it's 4,420mm long, 1,825mm wide and 1,585mm tall. However, the Niro EV is slightly larger overall than the e-Niro it replaced, with Kia increasing the wheelbase by 20mm in order to boost cabin and boot space. 
Leg room, head room and passenger space
Rear passenger space – particularly headroom and kneeroom – is great, with plenty of room to accommodate a couple of six-footers in the back. However, during our testing we did notice that the raised floor (a result of a battery underneath) forces taller passengers to lift their thighs from the seat bases.
Boot
The Niro EV boasts an impressive 475-litre boot with the rear seats in place, and this expands to 1,392 litres when they're folded down. There's a false boot floor that you can use to create a level load lip when raised, plus a 20-litre 'frunk' under the bonnet that's just big enough to fit a charging cable, so it doesn't take up valuable space in the boot. 
Reliability and Safety
Kia's seven-year warranty remains the best in the business, while strong Driver Power results show owners are more than happy
The second-generation Niro hasn't been on the road long enough for us to receive any owner feedback, particularly when it comes to reliability. The previous generation should provide some reassurance, however, because it finished fourth in our 2020 Driver Power owner satisfaction survey, then a respectable 15th in 2021 and 12th in 2022. Kia itself has also finished strongly in the best manufacturer rankings, taking third place in 2022.
The Mk2 Niro was put through Euro NCAP's crash safety tests in 2022 and received a four-star (out of five) rating, although models equipped with Kia's DriveWise advanced driver-assistance systems achieved the maximum five-star rating. 
Standard safety kit on the Niro EV includes smart cruise control with stop-and-go functionality, lane-keeping assistance, a reversing camera, rear parking sensors, front collision-avoidance assistance and the usual assortment of ISOFIX points and airbags throughout the cabin. 
Upgrading to the higher 3 and 4 trim levels adds front parking sensors, blind-spot collision avoidance and remote parking capability, while top-spec models also come with highway driving assistance that helps maintain a set distance and speed from the vehicle in front, while also helping with lane changes.
Warranty
Like all new Kias, the Niro EV comes with the brand's industry-leading seven-year/100,000-mile warranty that few brands come close to matching. MG's seven-year/80,000-mile warranty for its range of electric cars is probably the closest, but most makers offer between three and five years of factory coverage.
Servicing
The Niro EV only needs servicing every two years or every 24,000 miles, whichever comes first. That's twice as long as the regular Niro's service interval, which should help you save on running costs. You also can buy one of Kia's e-Care service plans specifically for its electric cars; this will spread the cost of maintenance over monthly payments for up to five years.
Frequently Asked Questions
The Kia Niro EV takes the efficiency and practicality that made the best-selling e-Niro it replaced, and adds a sense of flair with its striking looks and tech-filled cabin.
For an alternative review of the Kia Niro EV, visit our sister site drivingelectric.com…