New Range Rover Evoque ride review
We head to Welsh hills for a preview from the passenger seat of the hi-tech second generation Range Rover Evoque SUV
We have to wait a few more weeks before we can drive the new Range Rover Evoque on the road ourselves, but based on these miles in the UK, there's no reason why it shouldn't be another smash hit. It feels like it has grown up markedly, bringing the sort of composure, refinement, luxury and tech that premium SUV buyers, and existing Evoque owners, will adore. We doubt the range's sweet spot will be north of £50k, mind, and it'd be better still if the plug-in hybrid version wasn't still a year away.
The new Range Rover Evoque is one of the most important cars in the history of Jaguar Land Rover, replacing the smash-hit original version at a crucial time for the company's bank balance. And while the official launch isn't until the spring, Auto Express has been given an introduction to the new model on UK roads by Land Rover's chief development driver, Mike Cross.
The all-new Evoque lives up to that billing because while its chassis is, in theory, related to the D8 platform that underpinned the first-generation car, it has gone through major changes to allow for electrification.
All automatic-transmission Evoques (in effect, everything but the entry-level model) will have 48V mild-hybrid technology as a result – and there's a plug-in version that is capable of "significant pure-electric running" due in 2020. It's enough of a shift for the platform to get a new name: Premium Transverse Architecture (PTA).
There are six engines in the line-up: three petrols, with 197bhp, 247bhp and 296bhp, and a trio of diesels with 148bhp, 178bhp or 237bhp. Our car for the afternoon with Cross is a range-topping P300 Dynamic HSE petrol, in Yulong White with a contrast black roof. Its list price is just over £51,000, which sounds high until you realise that four fifths of Evoque buyers have traditionally gone for HSE or above anyway.
Look at the new SUV, in daylight for the first time instead of under studio lights, and there's no doubt that Land Rover design chief Gerry McGovern and his team have nailed the brief of making the car look "unmistakably Evoque and unmistakably new Evoque".
There are cues from the larger Velar, for sure – notably the ultra-slim headlights and flush door handles – but there's much greater sophistication than before along the flanks. The complex side panels have been calmed down into a single, rising belt line and subtle, clean surfacing. You won't mistake it for a Velar, but you won't mistake it for an old Evoque, either.
The Evoque's MHEV system uses a belt-integrated starter generator to cut the engine off completely below 11mph when the car is coming to a halt, and to help it get moving again from rest. It's said to deliver between 20Nm and 30Nm of torque in most scenarios (although it can supply up to 100Nm), and as well as improving efficiency, saving up to 8g/km in CO2 emissions, it helps to reduce turbo lag.
Partnership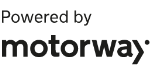 Need to sell your car?
Find your best offer from over 5,000+ dealers. It's that easy.
• Best small SUVs currently on sale
As we head into the hills near Welshpool, a couple of things are almost immediately evident. Firstly, there is a considerable step up in cabin quality, with our HSE's Kvadrat wool-blend upholstery matched by acres of double-stitched, padded material across the dashboard and in the door liners.
The twin-screen infotainment and car control system will be a quantum leap for Evoque owners, too, with a crisper resolution than before and quicker responses, not to mention added functionality and the likes of Android Auto and Apple CarPlay.
The second thing that springs to mind is how quiet it is. This is a petrol edition, true, and the nine-speed box seems keen to shift up as early as possible, long before the Ingenium gets thrashy, but the engine's relative calm is not being spoiled by wind noise from around the side mirrors or A-pillars, or even from any low-frequency hum below the HSE's 20-inch wheels.
When we suggest that even from the passenger seat, this already feels more like a true baby Range Rover than the old Evoque ever did, Cross smiles knowingly. "That was one of our real goals," he reveals.
"It's getting harder and harder to drive quickly, and it's becoming less and less socially acceptable anyway. So what we think customers wanted with this car was more luxury, more comfort, more connectivity. We worked as hard on wind-noise isolation as we did on powertrain refinement." That's an oblique reference to the Audi Q5, which insiders suggest was the main benchmark, ahead of the BMW X3 and Porsche Macan.
Cross explains our car has continuously variable dampers – an option across the range, unless you go for the largest 21-inch rims, at which point they become compulsory. But even so, there's compliance over rippled and broken surfaces. We'd probably settle for the look of 19-inch wheels in return for a teeny bit more tolerance over big potholes, but image-focused Evoque buyers will be gifted more comfort on the larger alloys than they've experienced previously.
The roads get quieter as we head into the wilds of Wales and Cross begins to show off the Evoque's capability when the speeds rise. This car has Active Driveline – a similar system to that offered on the Jaguar E-Pace and Ford Focus RS, which uses a rear-mounted double-clutch to offer torque vectoring on the rear axle, helping turn-in.
But with Cross at the wheel, and even on sinuous Welsh B-roads, there's no drama; progress is rapid, but serene. And that's the same in Dynamic mode, which delivers added punch in throttle responses, pushing more torque towards the rear and tightening up body control. But it never comes close to making Cross look like he's hustling along a hot hatch.
Would it be fair, we ask, to say an E-Pace would be dancing around a bit more along the same route? "Probably a little," Cross replies. "Again, that's a character thing; a Range Rover should be about comfort and luxury, as well as off-road ability, whereas a Jaguar should have that extra bit of agility."
It's genuinely hard to feel the mild-hybrid tech doing its work from the passenger seat, and Cross says it's not much more evident from behind the wheel. Even so, this is far from the cleanest new Evoque. You'll need a diesel example ("Try the mid-spec one; it's plenty quick enough," Cross suggests) if you want to dip under 150g/km of CO2 emissions.
Market forces and possibly legislation will determine if Land Rover's engineers have succeeded in making the Evoque more environmentally acceptable, while retaining off-road capability that is authentic, even if it's rarely used. But on the basis of this short exposure to the Mk2 Evoque, this already feels like a car that delivers where it counts.