LDV V80 - best large panel vans
Revived LDV Maxus offers big-van space with a small-van price tag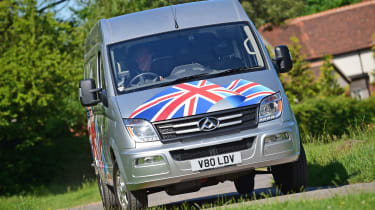 The LDV V80 has one thing on its side - the sheer value for money that it offers. No other van can deliver as much space for the price, because while it's the size of a large van, the price tag is in line with the small van sector.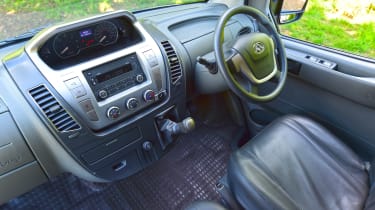 If the V80 looks familiar - and we're not just talking about the passing resemblance to the previous generation Ford Transit - that's because it's essentially the LDV Maxus that went out of production in 2009. When LDV went out of business, the assets were bought by Chines firm SAIC, which launched its own version of the Maxus in China in 2011.
With its return to the UK, the Maxxus/V80 offers cut-price load carrying, but it's clear that you get what you pay for. While the load area ranges from 6.9-11.4 cubic metres whether you choose Low Roof SWB, Medium Roof LWB or High Roof LWB versions, the cab is where the van really shows its age: The design is similar to the Maxxus that went off sale over a decade ago.
Under the bonnet is a VM Motori diesel with around 138bhp on offer. It's a noisy unit that uses a clunky manual gearbox. If you're doing short runs, then the all-electric EV80 might be a better bet. This will be a lot smoother thanks to its quiet electric motor and direct drive, while a claimed range of 120 miles is good for a day's work. Even better is the fact that both diesel and EV versions come in panel van, chassis cab and minibus versions, all at knock-down prices, but with a five-year warranty.
Best large panel vans 2019
3. MAN TGE
4. Ford Transit
8. Fiat Ducato
9. Iveco Daily
10. LDV V80