Mazda CX-60 PHEV: long-term test review
Final report: has Mazda hit the bullseye with its first plug-in hybrid?
Find your Mazda CX-60
Offers from our trusted partners on this car and its predecessors...
Or are you looking to sell your car?
Advertisement
Verdict
At the end of a year with the CX-60, I find myself mildly frustrated. So much about the car is excellent, but some important things – which you notice on every journey – just aren't quite right; it's a good first effort, but Mazda hasn't quite hit the bullseye. 
Mileage: 8,894
Economy: 51.4mpg
When we heard that Mazda was setting its sights on SUVs from the likes of BMW and Mercedes with the CX-60, we knew it was a tall order. So, has the Japanese brand hit the target with what is its first premium SUV and its first plug-in hybrid? 
Our car arrived on the Auto Express fleet in October 2022, just after a group test where the CX-60 narrowly lost to the Lexus NX, but was still labelled "impressive" by our reviewers. And on a half-term trip to North Wales, the car immediately showed off a couple of areas where Mazda really has hit the bullseye. 
First, the cabin is stunning, with its excellent basic design topped off by the white Nappa leather seat upholstery and maple wood trim on the centre console, plus the stitching across the dashboard.
I've also been impressed by how well this combination has stood up to family life; given that I live in a uniform of jeans and black shirts, it's amazing that the driver's seat is still so pale after 12 months.
Meanwhile, the back seat looks pretty much unscathed after a year of having everything – and, after one very unfortunate bout of car sickness, I do mean everything – chucked at it by my daughter. The interior is one area where I reckon Mazda can teach its mainly German rivals a thing or two. 
It's much the same story with the tech, which is the second area where I think Mazda really is bang on target. That aforementioned trip to Wales came after a full-on week of work, and it poured with rain almost the entire 200 miles from my London home. But thanks to automatic lights and wipers, plus adaptive cruise control and lane-keep assist – not to mention Apple CarPlay keeping us all entertained – a potentially stressful journey was made far more pleasant. 
Similarly, with all the help from the bird's-eye cameras and front and rear parking sensors, getting such a big vehicle into tight car park spaces (or onto my drive, for that matter) is much easier than I had feared at first. 
That's been a theme throughout my year with the Mazda: it's mostly very easy to live with. Not least because, if I'm honest, it's a much larger car than our three-strong family really needs. It's been truly luxurious on longer trips, with plenty of room for our daughter's ever-expanding collection of soft toys alongside her on the back seat – or occasionally some human friends; and I can count on the fingers of one hand the number of times I managed to fill the boot. 
I was also pleased with the plug-in hybrid's fuel economy. My theory that the car would fit into my motoring life proved pretty much correct, although having several back-to-back long trips early in the car's year with us dented the overall return. I'm fortunate enough to have off-street parking at home and be able to run a cable under my garage door, so charging via a three-pin socket was never an issue, and I was able to do almost all of my suburban motoring in EV mode. An overnight charge topped up a flat battery to 100 per cent. 
Partnership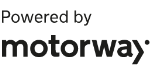 Need to sell your car?
Find your best offer from over 5,000+ dealers. It's that easy.
My most frequent long trip was to Sussex, where I'm helping to clear out my late mother's house. And, if I started off with a full charge, I could do pretty much half of the 70-odd-mile trip in zero-emission mode – especially in the warmer months. Even coming home, I was able to get up to 15 miles of EV range thanks to the self-charging abilities of the hybrid. 
Mazda claims a range of 39 miles on electric power, and although I never saw more than 36, I could rely on at least 30 in warmer weather. Naturally, that dropped in the winter, but that's true of any PHEV. 
Over 12 months, my fuel economy was more than 51mpg; and when you consider that the average has been climbing all year as the balance of my driving shifted to mainly urban miles, I reckon I could expect 60mpg in regular use – pretty good for such a large car with a 2.5-litre engine. 
Trouble is, it's the suburban driving that only too obviously reveals the car's two Achilles heels: its ride and its hybrid powertrain. The ride is quite simply too firm at urban speeds and the powertrain isn't as smooth or as refined as it should be. 
In EV mode, the car is a little slow to pull away, while you can hear too much noise from the electric motors, and every so often there'll be a pronounced lurch or thump from the transmission. Mazda's premium rivals are streets ahead in this respect. 
Mazda CX-60 PHEV: fourth report
Our Mazda's numbers are really starting to add up
Mileage: 7,386
Economy: 50.5mpg
My working life is all words, words, words, yet when it comes to our plug-in hybrid Mazda CX-60, all I think about are numbers, numbers and more numbers. 
In particular, I've been focusing on fuel economy, and I've gone so far as to set up the Mazda's infotainment system so that at the end of every journey the central screen displays what economy the car achieved on that trip. And that's on top of often glancing at the screen to see how the economy changes over the course of a journey in the ebb and flow of traffic. 
The good news is that I've been setting record after record over the last couple of months. Mind you, I have to confess that's primarily down to the weather. 
The simple truth is that a battery works thanks to a chemical reaction, and the reaction works more efficiently in warmer weather, translating to more miles from a charge. And, given that the Mazda is a PHEV, it also means more miles per gallon, because the car can do a larger proportion of any journey on pure-electric power. 
My most regular long-ish journey is a perfect example. I live in outer south-west London, but make regular trips to see family on the Sussex coast. In the winter, I averaged a miles-per-gallon figure in the mid-fifties on the trip, but in July I broke my record. Despite much more than half of the 72-mile journey being on motorway or dual carriageway, the Mazda did 30.9 miles on electric power. And that resulted in the CX-60 – a 2.1-tonne, four-wheel-drive, five-seat SUV with a 2.5-litre petrol engine, remember – doing a very impressive 70mpg. And everyone inside the car was in climate-controlled luxury, with the stereo on the whole time. 
Then, just a week later, I broke my record for the distance travelled on a charge. One evening, I made a 32-mile round trip to play sport in north London, fully expecting to need some help from the petrol engine over the last few miles. But no, not only did the Mazda manage the whole distance as an EV, it was even showing three miles of range left as I backed onto my driveway. 
Admittedly, conditions were perfect, with warm, dry weather leading to a remarkably free-flowing North Circular Road on the return trip. But the result was the closest I've yet managed to get to the CX-60's official claimed range of 39 miles. 
Being able to go so far as an EV also means that another number I like is how many times I've been to a petrol station lately – not once since the end of June, despite plenty of driving and a few forays beyond the M25. That makes the Mazda that little bit more pleasant to live with; I very much enjoy not going to petrol stations, and I value that as much as the running costs. 
The Mazda has a 17.8kWh battery, so at the UK average price of 30p/kWh for electricity, that means a top-up costs about £5.35, whereas a gallon of unleaded is about £6.50. Given that there's a self-charging element to the plug-in hybrid system, it's very difficult to make any accurate comparison of petrol and EV running costs, but all I can say is that I'm happy. And being able to do almost all of my local driving with zero tailpipe emissions also puts a smile on my face. 
Of course, I'm fortunate in being able to charge at home, but that's my point: the CX-60 works very well for me. The bulk of my driving is in suburban London, and that can all be done on EV power. Then, when I need to go further afield, I can count on the petrol engine to do its thing, which it does at about 40mpg, even if I start with a flat battery.
Overall, I'm averaging 50.5mpg and although it did peak at 50.8mpg, that figure has basically been climbing all year. However, an upcoming family holiday to Devon – which will demand a long motorway journey of more than 200 miles in a heavily laden car without charging each way – will doubtless knock that average. I'll be able to put a figure on just how much in the next report.
Mazda CX-60 PHEV: third report
Our man enjoys an easy life, thanks to Mazda's gadgets
Mileage: 5,762
Economy: 47.7mpg
It's funny how a living with car can make you change your opinion of yourself. I'd never thought of myself as a tech-lover, yet the technology in our CX-60 is the thing that I appreciate most. 
Many are features that I take advantage of on pretty much every journey. None of them is unique to the CX-60, but the package helps this big car fit easily into my family's life. That experience starts with items such as the automatic headlights and wipers. It's great to just be able to jump into the car, press the start button and go without having to worry about the lights and the wipers. 
Better still, thanks to the optional Driver Assistance Pack, my Mazda has Adaptive LED headlights. In addition to the standard High Beam Control, which switches automatically between high and low beams, the high beam automatically adjusts to avoid dazzling oncoming drivers, plus the beam changes to suit at low or high speeds. All without me lifting a finger. 
It's simple but effective, as are the parking sensors and around-view cameras, which I use on most trips, and particularly at home. In theory, it's a simple manoeuvre to reverse the Mazda onto our drive, but there are a lot of things to take into account. 
First, I must avoid the line of parked cars opposite; then I need to be hard up against our garage so the CX-60 doesn't hang over the pavement; plus, I have to be sure my daughter won't trash our neighbour's low hedge when she opens her door; and I need to avoid trampling whatever my wife's growing in the front garden. 
I need to park very accurately. And thanks to the cameras, sensors and warnings, I can be in exactly the right position every time. And, of course, the same goes wherever I am, which makes life so much simpler. 
Similarly, on my regular trips down to help clear my parents' home in Sussex, I've come to appreciate that both the smartphone connectivity and (thanks to the Convenience Pack) charging are wireless. I just put my iPhone on the pad and it starts topping up; and even if the phone stays in my pocket, I can still use Apple CarPlay. It's just so simple. 
The long motorway miles also allow me to appreciate the i-Adaptive Cruise Control and Radar Cruise Control with Cruising and Traffic Support. They let me set a maximum speed, up to which the car will adjust its own speed to maintain a distance to a car in front; plus the system will keep the car in its lane, as long as I keep my hands on the wheel. 
Such simplicity makes it a little frustrating when some of the tech doesn't quite work perfectly. One of my bugbears centres on perhaps the most important tech: the plug-in hybrid system. As deputy editor John McIlroy noted on a trip to Belgium, the powertrain really should be smoother. In stop-start traffic – which I experience a lot around my London home – it's not as slick as it should be. 
It's also frustrating that the CX-60 often takes two goes to be plugged in and charge properly – and I know from online forums that I'm not alone in this. The car appears to be charging okay, only for it to stop after 20 minutes, claiming it's fully charged, but once I've unplugged it and plugged it in again, it then charges fully. I'm used to it now, so always check the app on my phone to see what's happening, but I shouldn't have to. 
Otherwise, the hybrid tech is working well, particularly now that the warmer weather is resulting in a good 30 miles of EV range on a charge. I can do pretty much all my weekly miles on battery power alone, and benefit from well over 35 miles on battery power on longer trips, thanks to the regen. 
As a result, my average economy is rising. When John returned the car in January, the trip computer was displaying an average of 42mpg, but since then that has jumped by more than 5mpg. My target is now 50mpg. 
Mazda CX-60 PHEV: second report
A family trip to Bruges shows the Mazda CX-60's good and bad points
Mileage: 2,824
Economy: 42.7mpg
It's always interesting to try a car late in its development, and then revisit it once it's made it into showrooms. That was the case recently when Mazda organised a road trip to the Brussels Motor Show and suggested that we might like to take our CX-60. I purloined the keys from chief sub-editor Andy Pringle – and roped my family in for the trip, to see how the big plug-in hybrid would cope with a longer journey.
There's no denying that Mazda has got the cabin right. The company wants to rebrand its products as "crafted in Japan", and while it pains me to praise any marketing slogan, this one feels every bit as accurate as it is clever. We were instantly impressed by the mix of plastics and materials, with a brighter-than-usual feel (helped further by the large sunroof) and some novel Japanese finishes like the intricate weave on the dash.
There's a weight and heft to all of the switches, too; you really need to put in effort, for example, to slide the central air vents from side to side. They feel like they're counterweighted by a lump of rock.
Sadly, the Mazda's powertrain can't quite match the polish of its cabin environment. The disappointment begins when you pull away with a freshly replenished battery, because the system insists on showing off its electric-running credentials. There's nothing wrong with this in theory, except that the electric motor sounds like someone squeezing a pair of fairly asthmatic gerbils. This is particularly glaring, of course, when you're crawling along in a queue – as we found ourselves doing at the Eurotunnel – just the sort of situation where silent EV running ought to be at its most appealing.
The system doesn't seem that keen to play with the Mazda's dual-clutch gearbox, either. It's frequently jerky as it feeds in the petrol power, and can also be flummoxed if you slow for a junction or roundabout and then decide you want to continue moving.
Then there's the ride quality. I'd hoped, when I drove the late prototype of the CX-60 last year, that its choppy suspension set-up would be fine-tuned before the car went into production. Sadly, it's still too firm and too easily caught out at low speeds on scarred urban roads. It does become a bit more composed once you get up to a fast cruise – there's no denying that the steering and body control are pretty decent for such a large vehicle, in fact – but the trade-off seems compromised. The less said about its performance over the Belgian pavé of Bruges after the Brussels show, the better.
These flaws are all the more glaring because the Mazda does so many other things well. The boot easily swallowed our luggage for a family weekend in Bruges; it's not especially tall but it is extremely long, so it was possible to slide a full-sized suitcase in on its narrow edge. That, in turn, allowed space for me to load in half a dozen cases of finest plonk at Calais on the way back.
There's no doubt, of course, that our journey was outside the Mazda's comfort zone. The battery had drained long before we'd reached the Eurotunnel, restricting us to very limited spells of zero-emissions running. The fuel economy figure hovered at north of 35mpg, which would mean pretty frequent refills, even if it's not entirely obscene for a fully laden PHEV of this size.
Of course, Mazda thinks it has the solution to this – or one solution, at least – with the MX-30 R-EV, the car we drove over to see in Brussels. It too has a relatively small battery, but there's no physical connection between the petrol engine (a rotary, no less) and the wheels. I already know that I'd love to see that innovative powertrain in something more conventional than the oddball MX-30. But Mazda, true to form, isn't going that way; instead, its answer for long-distance CX-60 motoring is an all-new diesel engine (yes, remember those?) that's due in the coming months.
Mazda CX-60 PHEV: first report
The large Mazda CX-60 premium hybrid SUV slips effortlessly into family life on our fleet
Mileage: 1,860
Economy: 40.2mpg
It's not often that I can be accused of being an early adopter. But given that my new fleet car, a Mazda CX-60, registers a couple of notable firsts for the Japanese company, I have to plead guilty.
You see, not only does this car represent the first time Mazda has targeted the UK's premium SUV market, it's also the company's first plug-in hybrid. And that makes the CX-60 a fascinating model to put through a long-term evaluation.
We assessed the car in a group test, and although it narrowly lost out to the victorious Lexus NX, the "impressive" Mazda did claim the notable scalp of the Volvo XC60. Our testers had plenty of positive things to say about the CX-60, so I eagerly awaited the arrival of my new car. And when the day came, I went and collected it from Mazda HQ, where I could find out more about the car – and the company's aspirations for it.
The first thing I learned from product specialist Stephen Bird was that very few CX-60 buyers were coming to the car from other Mazdas. In fact, the company has seen a high proportion of buyers trading in Volkswagens, BMWs and Mercedes. Which means it came as no surprise to hear that the average price of the 600 CX-60s Mazda UK had sold by mid-November was more than £50,000.
In that sense, both I and my car are very typical. Not only have I never run a Mazda, this car is also in top-spec Takumi trim, with a price tag of £53,520, including options. Just over a third of buyers have chosen the same trim (mid-range Homura is the biggest seller, taking 52 per cent of sales), but the Soul Red paint on my car is far and away the most popular colour among buyers. Despite being a £900 option (the most expensive of the optional finishes), it's being chosen by 33 per cent of owners.
So far, there's no real pattern to CX-60 owners, so my wife, our eight-year-old daughter and I can't necessarily claim to have much in common with other customers. But what I can say is that the big Mazda has adapted very quickly to the demands of this relatively small family.
Above all, having been used to more compact cars in the past, we've been delighted by the sheer amount of space on offer. The two adults up front have plenty of room, and our daughter relaxing in the equally accommodating back soon learned to drop the central armrest to put her soft toys within easier reach. The big boot, too, has been a godsend, first on a half-term trip to north Wales and then on regular visits to Sussex, where I'm helping to clear my parents' house after my mother died last year.
My hope is that we'll find the plug-in hybrid powertrain equally suited to our lifestyle. The theory is that, with my wife and I both almost exclusively working from home, our weekly mileage will be pretty low, and easily done on electric power alone. We have off-street parking and can run a charge cable out under the garage door. We don't have a wallbox, but even from a regular, three-pin domestic socket, it's easy to do a full charge overnight.
One top-up is usually enough for our pottering around in the week, and then we have the petrol engine to help out on longer trips. But even I will confess that in the car's first few weeks with us, the balance of the mileage was on long trips. With that in mind, 40.2mpg isn't too bad from a 2.5-litre petrol SUV, but I fully expect that figure to improve as the balance shifts back to shorter journeys.
Mind you, I have no issue with the CX-60 over long distances. On the contrary, our after-work trip to Wales on a Friday evening through dreadful traffic and even worse weather was a clear demonstration of the Mazda's abilities and its excellent driver-assistance tech. Our daughter was happy listening to her audiobook via Apple CarPlay, while I was delighted that the adaptive cruise control and lane-keep assist made such light work of the heavy traffic.
Some of these features are included in the £1,100 optional Driver Assistance Pack, and the amount I use them has already confirmed that it was money well spent. The same goes for the Convenience Pack, which includes a 360-degree monitor, wireless phone charging and rear privacy glass.
I'm less convinced about the Panoramic sunroof, especially given that I chose the white interior trim, which instantly makes the cabin feel more airy than the alternative black colour scheme. However, we're yet to see how that pale material copes with the kind of onslaught that only family life and an eight-year-old armed with a pack of Mini Cheddars can muster. As is always the case with these tests, time will tell…
| | |
| --- | --- |
| Model: | Mazda CX-60 e-Skyactiv PHEV Takumi |
| On fleet since: | October 2022 |
| Price new: | £49,520 (£53,520 with options) |
| Engine: | 2.5-litre petrol + e-motor, 323bhp |
| CO2/tax: | 33g/km/12% |
| Options: | Soul Red Crystal paint (£900), Convenience pack (£1,000), Driver Assistance Pack (£1,100), Panoramic sunroof (£1,000)  |
| Insurance*: | Group: 44/Quote: £1,021 |
| Mileage: | 8,894 |
| Economy: | 51.4mpg |
| Any problems? | None so far |
*Insurance quote from AA (0800 107 0680) for a 42-year-old in Banbury, Oxon, with three points.