Mercedes-AMG GLA 45 review
Supremely quick crossover-based hot hatch offering tremendous all-weather usability, but let down by cost and a dated interior
Find your Mercedes GLA
Offers from our trusted partners on this car and its predecessors...
Or are you looking to sell your car?
Advertisement
The automotive industry's incessant desire to fill every niche is highlighted perfectly by the Mercedes-AMG GLA 45. It's the hot version of the crossover version of the five-door hatchback for those who don't fancy a hot hatch. An AMG A 45 crossover, if you like.
Launched in 2014, the GLA 45 formed part of a three-pronged attack aimed at making the AMG brand more appealing to a younger audience. Quite how many young people can afford to drop the best part of £50,000 on what is essentially a jacked-up performance hatchback is anyone's guess, but you can understand the logic.
Back then, the 2.0-litre turbocharged engine hit the headlines as the most powerful production four-cylinder motor in the world, with an impressive 355bhp on tap. A year later, Mercedes upped the ante, increasing the power to 376bhp, with 475Nm of torque. 
That gave the GLA 45 the ability to show a Ford Focus RS or Honda Civic Type R a clean pair of heels – at least in a race for straight-line supremacy. Some more context: this Merc will accelerate to 62mph at the same rate as a Performance Package-equipped Porshce Macan Turbo. 
The GLA 45 was updated in 2017 as part of a midlife facelift for the GLA range, with the AMG version treated to a series of upgrades. These included a new apron and splitter at the front, and revised spoiler lip and diffuser at the rear – combining to reduce drag and increase stability.
Mercedes also took the opportunity to tweak the radiator grille, fit LED headlights as standard, and upgrade the interior with a leather-clad dashboard, red contrasting stitching, and a revised instrument panel.
As the flagship model, the level of standard kit is generous and includes 19-inch alloy wheels, heated AMG performance seats, AMG Dynamic Select, AMG brakes, and AMG exterior and interior details. 
But if you want to be truly divisive, Mercedes offers a chintzy Yellow Night Edition. Highlights include yellow-rimmed 20-inch alloy wheels, yellow decals, yellow interior detailing, an AMG Aerodynamics pack, AMG Night pack and Harman Kardon surround sound system. 
Prices start from £47,000, with the Yellow Night Edition retailing at more than £53,000. Rivals include the Audi RS Q3 and Porsche Macan, plus traditional hot hatches like the Ford Focus RS, Volkswagen Golf R and Honda Civic Type R. 
It boasts the most powerful production four-cylinder engine in the world, yet the Mercedes-AMG GLA 45 is in danger of being dismissed as a one tricky pony. But does this crossover hot hatch offer more than just straight-line speed? 
Four-wheel drive means that you can send all of that power to the road without fuss, most of the time, giving the GLA 45 the edge over many of its hot hatch rivals. It's also slightly more practical than its AMG A 45 sibling, giving it a more grown-up feel.
But it comes at a price – especially in garish Yellow Night Edition flavour – and ends up falling between a cheaper and more enjoyable hot hatch and a genuine performance SUV. We'd either save the money and buy a Ford Focus RS or Honda Civic Type R, or opt for a Porsche Macan.
Engines, performance and drive
Staggering performance from a four-cylinder engine, but the A 45 hatchback is sharper to drive
Putting the 'Marmite' styling to one side, it's impossible to talk about the GLA 45 without mentioning the engine. This is an astonishingly quick car, accelerating to 62mph in 4.4 seconds – just 0.2 seconds slower than the A 45 hatchback.
Partnership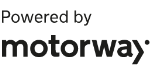 Need to sell your car?
Find your best offer from over 5,000+ dealers. It's that easy.
It rips through the rev range with savage ferocity, only pausing for breath when the seven-speed dual clutch transmission selects another gear. Shorter ratios in gears three to seven deliver punchy acceleration when you're really on it.
Few cars can cover ground as quickly as this Mercedes – you can thank the 4MATIC all-wheel drive system for the GLA 45's ability to tackle all weathers. But it's not the kind of car to help soothe away a bad day at the office.
It's like a rabid dog, constantly straining at the leash and eager to get going. The exhaust will crackle and pop on the overrun – even more so if you opt for the AMG Performance exhaust system. But the engine never really settles down.
It all feels a bit highly strung, which makes low-speed manoeuvres and town driving a particular challenge, although the GLA 45 wins back a few points thanks to its surprisingly supple ride. 
That it feels slightly less focused and not as sharp as the A 45 will come as no surprise – it's 40mm higher and 30kg heavier than the hot hatch – but its tendency to move about if you lift off the power mid corner gives it some much needed character. 
Engines
The 2.0-litre turbocharged four-cylinder engine develops 376bhp at 6,000rpm and 427Nm of torque at 2,250-5,000rpm. It'll hit a top speed limited to 155mph, sprinting to 62mph in just 4.4 seconds. Older version are slightly less powerful, with 355bhp.
MPG, CO2 and Running Costs
Expensive to insure and not great at holding its value, but fuel economy is respectable for all that power
With all that power you'd be forgiven for thinking you'd be on first name terms with the cashier at your local petrol station.
Far from it, because 38.2mpg is a respectable figure for a hot hatch-baiting crossover with all-wheel drive. With CO2 emissions of 172g/km, regardless of the size of wheel, you'll pay £800 to tax the GLA 45 in year one, followed by five yearly payments of £450. That's because even the cheapest version is subject to the £310 surcharge for cars costing more than £40,000. 
Insurance groups 
The GLA 45 slots into insurance group 42, one higher than the A 45 and 21 groups higher than the entry-level GLA diesel.
Depreciation
As a niche product with an expensive price tag, the GLA 45 doesn't offer particularly keen residuals, and you can expect it to retain just 40 per cent of its value after three years. A basic diesel GLA should hold on to half its value over the same period.
Interior, design and technology
Cabin is beginning to show its age, while the Yellow Night Edition won't appeal to shrinking violets
Somebody at Mercedes must have a sense of humour, because that's the only way to explain the launch of the Yellow Night Edition: a black and yellow affair for an already divisive car. 
Even with its raised ride height, huge alloy wheels and cosmetic upgrades, the GLA 45 is unable to disguise its A-Class roots. The A-Class theme continues inside, although the AMG sports seats dominate proceedings, and the leather-trimmed dashboard and contrasting red stitching help to deliver a greater sense of theatre.
If you're offended by the rather over-the-top styling of the Yellow Night Edition, you're unlikely to find solace on the inside. That said, the Nappa leather steering wheel and panoramic sunroof are neat touches. 
But there's no getting away from the fact that the GLA is beginning to show its age. There are too many buttons on the dash, the centre console is fussy, and the tablet-style infotainment screen looks like it has been tacked on as an afterthought. Compare and contrast with the photos previewing the 2018 A-Class cabin, and you might be put off placing your order. 
Sat-nav, stereo and infotainment
The eight-inch infotainment screen is fitted as standard, along with two USB ports, DAB digital radio, six speakers, navigation and smartphone integration comprising Android Auto and Apple CarPlay.
Upgrade to the Yellow Night Edition to enjoy a Harman Kardon surround sound system, which is also a £680 option on the standard GLA 45.
Practicality, comfort and boot space
More comfortable and practical than the AMG A 45, with a large-ish boot and good space in the front
The GLA is based on the A-Class hatchback, so it offers a reasonable level of practicality, with a slightly elevated driving position to improve visibility. 
Space in the front is good, with plenty of storage options and large pockets in each door. The figure-hugging seats, sizeable fascia and centre console provide a snug feeling, which is in keeping with what you'd expect from a hot hatch. 
Size
With a height of 1,494mm, the GLA is just 61mm taller than the A-Class, with some of this down to the roof bars. In fact, the raised ride height is largely inconsequential – and on the move you'll barely notice the difference. The width is an identical 2,022mm (including mirrors), while at 4,445mm long, the GLA is 146mm longer than the standard hatchback. 
Leg room, head room & passenger space
There's plenty of head and legroom in the front, along with numerous storage options in the centre console and door pockets. Staying true to the GLA 45's youthful character, this is very much a car to enjoy from the front seats. 
In the back, the GLA doesn't offer much more space than the A-Class, with a sloping roof and dark headlining creating a claustrophobic feel for rear seat passengers. This feeling is made worse by the panoramic glass sunroof of the Yellow Night Edition, although it does allow more light into the cabin.
Boot
The size of boot might be one reason to choose the GLA over the A-Class, with the 421-litre load bay comparing favourably to the hatchback's 341 litres. Fold the rear seats and this extends to 1,235 litres, a full 78 litres more than the A-Class.
Reliability and Safety
Standard GLA is a safe car, but Mercedes doesn't perform that well in our Driver Power surveys
The Mercedes GLA was awarded a maximum five-star Euro NCAP rating when it was tested in 2014, including an impressive 96 per cent score for adult occupant safety. Other scores included 88 per cent for child safety, 67 per cent for pedestrian safety and 70 per cent for safety assist technologies. 
The GLA 45 might offer blistering performance, but it has the stopping power to match, with high-performance AMG brakes and a three-stage electronic stability (ESP) programme. All GLA models feature multiple airbags, Attention Assist, two ISOFIX points and Collision Prevention Assist.
Mercedes finished 21st out of 27 manufacturers in our 2017 Driver Power customer satisfaction survey, while the standard A-Class came 69th out of 75 cars in the 'best cars to own' category. Hardly encouraging news if you're considering spending £50,000 on a new car. 
Warranty
The Mercedes-AMG GLA 45 comes with a three-year unlimited-mileage warranty and up to 30 years of anti-corrosion cover. An extended warranty is available, which can be purchased annually or on an ongoing, monthly pay-as-you-go basis. 
Servicing
Mercedes-AMG offers a Service Car package, allowing you to spread the cost of servicing a new car. On the GLA 45, the price works out at £35 per month, based on two services taken over 24 months or three services over 36 months. This is £8 more than the standard GLA.