Mercedes Sprinter - best large panel vans
A famous name in the panel van sector, the Mercedes Sprinter majors in heavy-duty toughness and is popular with high mileage operators.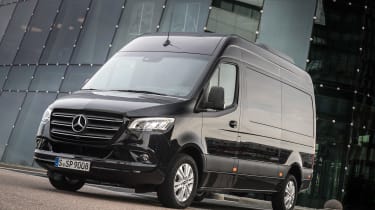 The Mercedes Sprinter is our favourite large van. Why? Because it offers all of the payload, cargo volume and configurations you could possibly need from a large van, while it also offers the latest tech from the Mercedes car range.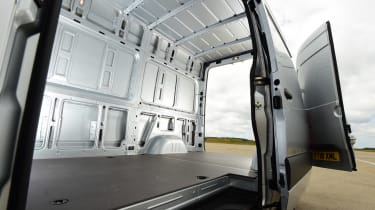 The Sprinter was the second model from Mercedes to receive the MBUX infotainment system (after the A-Class), while the van's connectivity means it's easy for fleet operators to monitor and track their vehicles via dedicated software. Throw in the latest safety kit and highlights such as blind spot monitoring, adaptive cruise control and lane keeping, and the Sprinter is a safe place to be. Go for a high-spec version, and it's plush, too.
As before there are a variety of lengths and roof heights on offer, and this Sprinter is the first one to be offered with a more efficient front-wheel drive layout. Diesel power is offered now, while the eSprinter will offer electric drive for urban delivery firms, and Mercedes has even revealed a hydrogen-powered campervan version as a vision of the future.
Best large panel vans 2019