New MINI Electric prototype review
We drive a prototype version of the MINI Electric, which will be called the MINI Cooper SE when it arrives early next year
The Mini Cooper SE is still the best part of a year away, but it already feels ready to shake up the supermini and EV markets when it arrives. Modest range may limit its appeal for single-car households, but the car has a well-integrated electric powertrain that will attract converts to the technology and crucially, it retains enough of MINI's lively driving dynamics to appeal to those who love what the brand stands for. It stands a good chance of being the most fun small EV on the market, in fact - so if the pricing is right, it could be a hit.
The MINI Electric is on its way - although its official name will have changed to MINI Cooper SE by the time it lands in UK dealerships at the start of 2020. But Auto Express has had a chance to get behind the wheel of a prototype version of the all-electric hatchback, which will be unveiled in the summer and then produced, from late autumn, alongside conventional MINIs at the company's plant in Oxford. 
The MINI Cooper SE is, in effect, a three-door MINI equipped with a fair chunk of the electrical architecture from the BMW i3 city car. It'll have a usable 29kWh of battery capacity, delivering similar real-world range to the 94Ah i3 that's just been replaced - so around 120 miles between charges. Its 181bhp electric motor is lifted from the i3 S although intriguingly, the battery cells themselves in the MINI will be supplied by Chinese firm CATL - a switch from the i3's Samsung-sourced items.
• Best electric cars currently on sale
The 200kg-odd battery pack slots into the space used for the combustion-engined MINI's exhaust and transmission tunnel, so the three-door's relatively meagre rear cabin space and boot capacity don't take a hit through electrification. The car weighs around 1360kg, or about 130kg more than a comparable Cooper S with an automatic gearbox.
The car we're driving is pretty effectively camouflaged, although if you look closely enough, you can tell that the front grille will be closed flush (expect it to be offered in a range of contrast colours, including MINI's 'electric yellow'). In fact, the front bumper has been adjusted to help with pedestrian impact regulations too, and the rear bumper is a unique design because it doesn't have to incorporate any exhaust pipes.
To accommodate enough protection for the battery packs, the Cooper SE sits slightly higher than regular MINIs, and it gets a smaller range of wheels (16 and 17-inch items only, instead of the usual line-up from 15 to 18 inches). However, designers have played with the black plastic wheelarch surrounds to help mask the different stance - and in truth, you'll probably need to park an Electric right beside a Cooper S to spot the difference. Nor is there a statement-making charging socket; it's integrated neatly under the same flap as regular cars' fuel fillers. 
The cabin of our prototype wears plenty of disguising shrouds but it's clear that there will be a digital 'pod' instrument panel ahead of the steering wheel and that the usual infotainment screen - a rectangular display shoehorned into MINI's trademark round dashboard console - will be retained.
MINI isn't making any performance claims yet for the car but it feels sprightly enough as we venture out onto the tarmac of BMW's track experience centre near Munich. There's the typically strong instant EV shove as you pull away from rest, and then a pleasing linearity to the throttle modulation and surprising heft to the steering. These last two traits will be adjustable, though; we lift one bit of the interior disguise to discover that switchable drive modes will continue to be offered, even though they're disabled on our test car.
Partnership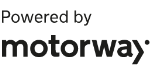 Need to sell your car?
Find your best offer from over 5,000+ dealers. It's that easy.
As speeds build up, we start throwing the Cooper SE into the sort of direction changes that conventionally powered MINIs love. And in the most part, it delivers the same experience. The front end is quick to respond to steering wheel inputs, and it hangs on well; you need to be pretty brutal to get the stability control involved, as it scoops you out of lift-off oversteer.
Yes, you can feel extra bulk, but even if the Cooper SE's drive is deadened ever so slightly compared with a combustion-engined car, its chassis is still a remarkably agile and involving creation - more so than pretty much any mainstream EV we can think of, in fact. The ride is firm, as with all MINIs, but not distressingly so, even on the larger of the electric car's wheel choices. If you can live with a regular Cooper S on 18-inch alloys around town, you're unlikely to find much to moan about here.
We're encouraged to flick a switch on the dashboard to move the Cooper SE between its two levels of brake energy recuperation. This setting, which operates independently of the throttle and steering drive modes, delivers deceleration of 0.19g (more than in an i3) when you lift off the throttle in its more aggressive default configuration, and 0.11g if you favour a gentler approach.
In either case, it'll bring the car to a complete halt and then hold it there - as with the i3 and the Mk2 Nissan Leaf - so the Cooper SE is a car that can be driven on a single pedal, assuming you read traffic flow and anticipate accordingly.
Possibly the car's cleverest trick is its Active Slip Regulation. Mini's engineers have integrated the car's traction control into the electric motor's own ECU, speeding up response time and allowing it to take full advantage of the quicker reactions of the electric motor itself. The result, the car proves in a standing start on a soaking wet stretch of asphalt, is flawless, unflustered acceleration in slippery conditions. In this respect alone, the Mini feels a dynamic step clear of the likes of the Hyundai Kona Electric and Kia e-Niro. 
It's not going to match those Korean offerings on range, though - and this could be the MINI's biggest flaw. The company says buyers of its three-doors typically drive around 25 miles per day, and that lots of them have at least one other car in the household, so the battery capacity should be enough to satisfy their needs. We don't doubt that. But when even other supermini-sized models like the latest Peugeot e-208 are appearing with more than 200 miles of range, the MINI risks looking slightly restrictive, even as a city car.