New MINI Electric Level 2: long-term test review
Final report: Did a limited range mar life with the MINI Electric?
Find your MINI MINI
Offers from our trusted partners on this car and its predecessors...
Or are you looking to sell your car?
Advertisement
Verdict
As a runabout, especially in a large city, the MINI Electric feels right at home. However, you have to learn to manage the car's range to get the most out of it, especially if you can't charge it at your place of residence.
Mileage: 3,221
Efficiency: 4.2mi/kWh
Those who drive electric cars will know there are plenty of variables that can affect a given model's projected range. Everything from ambient temperature to driving style, right through to heater usage and even tyre pressures – small things can make a big difference to how far you can go.
Even on our MINI Electric – a car with a quoted range of just 144 miles – making a few tiny tweaks can mean the difference between reaching your destination without stopping, or pausing at a public rapid-charging station for a quick top-up. But after more than 3,000 miles, I've not once been caught short – learning to trust the MINI's dashboard range read-out quickly became second nature.
Pre-heating (or pre-cooling) the car using the MINI Connected smartphone app was a feature I regularly took advantage of. Coming back to an ice-cold car in the summer, or a toasty-warm one during winter, was a huge bonus. What's more, if I did it while the car was plugged in, it had no effect on available range.
Every time I got in the MINI, I switched the default drive mode from 'Mid' to 'Green', too. Doing so limits the model's power output and softens the throttle response – but the MINI Electric is a quick car (it'll do 0-37mph in less than four seconds, and the 0-62mph sprint in around seven) so I rarely needed all of this performance living in London. 
Of course, none of this makes any difference if you drive everywhere with your foot to the floor. Managing power flow with a balanced driving style, plus anticipating what's ahead by using the car's incredibly effective regenerative braking system, can add real miles to the range.
But the thing I found that made the most difference was the one aspect I had no control over: the weather. In early summer, when the evenings were warm, and demand on the car's climate control was minimal, I often saw more than 130 miles on the range read-out. However, as winter set in and the temperatures plummeted, a full battery would return less than 100 miles before needing to be plugged back in.
That's a sizeable swing, and with life the way it is – with no fixed schedule or repetitive daily commute – living with the MINI wasn't always as easy as I'd hoped. You see, without the ability to charge at home, running an electric car requires a bit more forethought. But planning is difficult when you don't have a defined timetable; I could be running errands locally one day, followed by a trip out of town for work the next.
That said, if I'd been commuting in and out of the office every day, I can think of few cars quite as capable as this new MINI Electric. The model's compact dimensions would have suited my urban commute perfectly, with the added benefit of zero road tax and London Congestion Charge exemption potentially saving thousands.
Partnership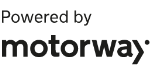 Need to sell your car?
Find your best offer from over 5,000+ dealers. It's that easy.
Finally, with the ability to charge in our office car park, I could head in each day confident that I'd be returning that evening with a full battery – and plenty of juice to repeat the process the following day – negating the worry of not being able to top up outside my house.
It's easy to dismiss the MINI Electric as an impractical urban runaround, with a high price and short range, but in reality there's far more to its list of talents.
MINI Electric: third report
There's plenty to like about our electric MINI, but while the short range will work for some, it won't fit Sarah's long-distance lifestyle. She loves the idea of charging at home; a bigger battery would seal the deal.
Mileage: 2,773
Efficiency: 4.2mi/kWh
Since becoming the editor of Auto Express's sister site DrivingElectric.com back in January, it's been my job to exude the benefits of low-emission hybrids and EVs to anyone who will listen.
Some are easier to convince than others, but to date I've had reasonable success. A couple who live locally recently traded their clapped-out Peugeot 206 in for a lightly used Kia Niro, while a mate from school now runs a BMW 330e as his company car. My parents are looking to make the switch, too. Having experienced the virtues of electric motoring by proxy, they're looking to exchange their diesel SUV for something kinder to the environment and lighter on the wallet.
But one person I knew would be a tough nut to crack is my sister, Sarah. Although her annual mileage has plummeted since lockdown, she and her boyfriend hope that when the pandemic is over they can again enjoy travelling the country from home in London to see their friends and family – as far as Worcester, south Wales or Devon.
If there was one car to win her over, it was our MINI Electric. Since graduating from university she's had two MINIs – swapping her previous-generation MINI One for the 2017 MINI Cooper Seven. She's a die-hard fan and loves everything about her three-door Hatch.
So to give her a taste of electric living in a familiar and easy-to-use package, I arranged for her to take our MINI Electric for a spin.
"It'd be easy enough for me to charge," she said straight off the bat. "We could get a charger fitted in the garage and the car would just top up overnight."
She's right. Sarah recently moved house, and installing a smart wallbox charger in the garage would be a straightforward job. Doing so would allow her to take advantage of off-peak electricity, too, charging the MINI to full overnight for just a few quid.
After a quick stint behind the wheel, it's clear Sarah enjoyed driving our EV: "It feels just like my car, but electric," she said. "I think it might take some time to get used to the automatic gearbox and [regenerative] brakes, but I love how fast it feels." 
It's certainly no slouch – and as we said in a previous report, our MINI Electric has lost none of the brand's famous go-kart handling. With 181bhp, it'll sprint from 0-62mph in 7.3 seconds, sitting comfortably at motorway speeds, too.
But the question on every electric sceptic's lips is "how far will it go on a charge?" – and with the MINI this could prove something of a sticking point. I've regularly managed more than 100 miles in mixed driving, but I've never come close to the 144 miles MINI quotes in its literature.
The company will tell you that following extensive research, it found MINI drivers cover an average of only 26 miles per day. If that's you, and you can charge at home overnight, the Electric could be the perfect commuter car. But if, like Sarah, you often do longer journeys for work or pleasure, the compromises may be too great.
After all, my sister's petrol MINI Cooper will do 400 miles on a tank, so she can travel to and from Devon without needing to fill up. It's a journey she ordinarily does every four to six weeks – and the prospect of charging twice each way for up to half an hour at a time simply isn't feasible.
"I think if I could do the journey with one 20-minute stop, that'd be fine," Sarah said. "Especially if I could charge at mum and dad's when I get there."
It seems the sweet spot for Sarah, then, is probably closer to 200 miles on a charge – or perhaps a bit more if she was looking to do that regular journey in one hit. Like many, she is seriously considering going electric when she chooses her next car – and trying our MINI has only reinforced that fact.
MINI Electric: second report
The phrase 'handles like a go-kart' has never been more apt, thanks to instant acceleration and sharp steering. 
Mileage: 1,595
Efficiency: 4.0 miles/kWh
The MINI has always been one of the finest-handling small cars on sale and a model closely associated with the phrase 'handles like a go-kart'; so much so that MINI even makes reference to it in places.
Keeping true to that term, the three-door hatch has retained its playful handling with each new generation, building on a tried and tested formula with more powerful engines and clever chassis tech.
But as well as all the usual petrol models, the zero-emission Electric version of the Oxford-built runaround still handles exactly like you'd want and expect a MINI to.
The single electric motor makes 181bhp and 270Nm of torque, so it's got the grunt to rival even the fastest MINI models. But does it still handle and entertain like the best cars MINI makes? In short, yes, it does.
As coronavirus restrictions have lifted I've been using the MINI more. Whether it's a trip to see the in-laws, or a run out of London to collect a new test car, I've tried to largely ignore the MINI's range readout. With a growing number of rapid charge points accepting contactless bank cards, range anxiety is less of a worry. The fact that every MINI Electric comes with a three-pin plug means I can top up at a mate's while catching up over a coffee, too.
In fact, the only time I've had to consciously leave the MINI at home was on a recent round trip to Devon with our newborn daughter. Range aside, fitting in all the associated baby paraphernalia doesn't bear thinking about. Even carrying the bulky buggy requires folding the rear seats.
All this means I've now had a chance to experience the MINI on a variety of roads. It'd be easy to dismiss the MINI Electric as little more than a short-range urban runaround, but with more than 1,500 miles under our car's belt, I fear I may have underestimated its talents.
In fact, on a recent run on the roads around Goodwood, West Sussex, the MINI came into its own. It felt just as fun as the conventional Cooper S, retaining every ounce of that car's responsive handling.
But in order to bring that statement to life, I took the MINI to Revolution Karting in Mile End, east London, for a side-by-side comparison with one of its innovative electric karts, which can hit 45mph.
While the similarities between one of these custom-built karts and the new MINI Electric are admittedly tenuous, taking a seat in one of Revolution's electrified racers highlights our long-termer's fantastic low-slung seating position. Both offer a hit of instant acceleration, and while the kart's steering is quick, it's heavy; in comparison the MINI's wheel is beautifully weighted.
Back to how the MINI has slipped into my life though. Ignore the dismal rear-seat practicality and you'll find there's plenty of space to stretch out in the front, while the infotainment is easy to navigate thanks to the clickwheel on the centre console. There's no Android Auto, but I've found the wireless Apple CarPlay great, launching seamlessly every time I switch on the car.
So, while the MINI Electric is far from perfect, not least because of its 100-mile range that, up until recently, I've managed to work around, after three months I'm quickly discovering its positive points – not only as a cheap-to-run city car, but as a genuinely entertaining quick hatchback.
MINI Electric: first report
The MINI Electric has been handy for trips to the shops during the lockdown
Mileage: 859
Efficiency: 3.5 miles/kWh
Full disclosure: the car you see here wasn't supposed to be the Auto Express MINI Electric. We planned to take delivery of a fully loaded Level 3 car, but with lockdown measures brought in before it arrived, we held on to a mid-spec model instead.
It's the same car that featured in the MINI's road test debut, where we pitched it against the latest Renault Zoe. While the MINI was beaten in that outing, we're looking forward to unpicking the new EV as we live with it over the coming months.
I'm pleased the top-spec car has been switched for the more affordable Level 2 model. The trim structure really is as simple as one, two, three – the higher up the range, the more kit and features you unlock.
Standard equipment is generous, though. All cars include sat-nav and Apple CarPlay (but Android Auto isn't even an option), as well as MINI's latest range of 'Connected' services, including live info on public charge point locations. Dual-zone climate control is included, as is cruise control, and a digital instrument cluster that's also seen on the flagship MINI GP.
Step up to Level 2 (£2,000 extra) and you'll open up a range of colours – each of which can be paired with a contrasting roof. This British Racing Green paint isn't available on the basic model, and nor are the Tentacle Spoke wheels. Level 2 also gains heated seats, a parking camera, keyless operation and the Driving Assistant Pack with traffic sign recognition and auto high beam.
I'd have stuck with the 'Electric Spoke' wheels; a defining MINI Electric feature, they were designed to mimic a three-pin plug. These look great, and along with the yellow details, ensure there's no mistaking the EV for its petrol sibling. Still, our car's rims don't detract from the classy look.
Level 3 commands a further £4,000 on top. These cars get a larger sat-nav screen (the set-up in our car is big enough, I reckon), plus a Harman Kardon stereo, head-up display, panoramic roof and leather seats. These are luxuries, I think – so save your cash and spend it on something else.
And now for full disclosure, part two: although the twin test was shot a week or two before the UK went into lockdown, the MINI has since done little more than tootle to and from the supermarket. In truth, we've wished for little more during this time; the short range – officially 144 miles, though nearer 100 miles in practice – is certainly sufficient for a trip to the shops, and charging once a month is no hardship.
Of course, that range may be cause for concern when the government relaxes its restrictions and the world goes back to normal; for me, a week can include a couple of days in our London office, followed by another flying from Heathrow, or down at our test track, so I foresee a more rigorous test of the EV's versatility later.
Furthermore, I take particular issue with the fact the MINI Electric is only available in three-door form, despite the fact it sits on the same platform as the firm's five-door petrol hatch, too. With a baby on the way, I can see this becoming an ever-pressing issue as I fumble with child seats and seat belts through the three-door's tight opening. My colleague Joe thinks the same, as he found recently when trying to clamber into the back of the MINI's cramped cabin.
But that's a minor gripe, because the MINI excels when you get it out on the road. Even to and from the supermarket the Electric feels quick, agile and fun. I love the sharp steering, and the ride isn't too firm, either.
Like all of us, I'm looking forward to things soon resembling some form of normality – at which point I can explore exactly what the MINI Electric is all about.
| | |
| --- | --- |
| Model: | MINI Electric Level 2 |
| On fleet since: | March 2020 |
| Price new: | £26,900 (incl. PICG) |
| Engine/battery: | Single electric motor, 181bhp/32.6kWh |
| CO2/tax: | 0g/km/£0 |
| Options: | British Racing Green paint (£0), Black roof and mirror caps (£0), 17-inch Tentacle Spoke wheels (£0) |
| Insurance*: | Group: 22 Quote: £478 |
| Mileage: | 3,221 |
| Economy: | 4.2mi/kWh |
| Any problems? | None so far |
*Insurance quote from AA (0800 107 0680) for a 42-year-old in Banbury, Oxon, with three points