Used MINI Convertible (Mk2, 2009-2015) review
A full used buyer's guide on the MINI Convertible focusing on the Mk2 model that was on sale between 2009 and 2015
Verdict
BMW has been very clever with the MINI's design, because from the outset it has been evolutionary. Those in the know can distinguish the three generations of MINI Convertible that we've had so far, yet to the casual onlooker they look much the same. As a result, you can buy one of these second-generation MINIs and many people won't know how old it is. And thanks to their decent build quality, these are also cars that wear their age very well. With plenty of cherished examples on the market to choose from, buying a MINI Convertible needn't be that much of a gamble if you do your homework; the biggest disappointment for many owners is the poor practicality. But accept that before buying and you should love the MINI ownership experience.
Few cars have enjoyed the enormous sales success of the BMW MINI since it first arrived in 2001. Seen by many buyers as a baby BMW, there's nothing exclusive about the model, yet this is a car with a following that rivals haven't been able to emulate.
Much of that is down to the feel-good factor conjured up by the cheeky styling inside and out, although the go kart-like handling also goes some way to explaining why the MINI is so popular.
Another reason is the wide model range, which from 2004 included a convertible. Stylish and fun to drive, just like the hatch, the Convertible Mk2 from 2009 was even better, and it's one of the most affordable drop-tops on the second-hand market.
History
The second-generation MINI hatch arrived in 2006, but it would take another three years for its open-topped sibling to arrive. Launched in March 2009, the Convertible Mk2 was offered from the outset in 118bhp Cooper and 172bhp Cooper S forms, priced at £15,995 and £18,995 respectively, and both powered by a 1.6-litre petrol engine. For power junkies, the 208bhp John Cooper Works (JCW) was also available for £23,470.
At the other end of the spectrum was the 97bhp MINI One, which joined the range in May 2010; the 111bhp diesel-engined Cooper D followed three months later, with the 141bhp Cooper SD being added in March 2011. Incidentally, the original MINI Convertible was known as the R52, whereas its successor covered here, was codenamed R57 by BMW; the Mk3 is the F57.
Which one should I buy?
The MINI One feels a bit lacklustre with its 97bhp engine, so we'd avoid this entry-level model, which is also quite spartan. The Cooper is more appealing, while the Cooper S is more fun. Don't overlook the diesels, which are punchy and economical, although none of them complies with clean-air zones.
The One only comes with 15-inch steel wheels but does have air-con, an electric roof, DAB radio and rear parking sensors. The Cooper/Cooper D adds 17-inch alloys, stop/start and extra chrome trim, while the Cooper S/SD has 16-inch alloys, a sports steering wheel and sports seats.
Most MINIs come with at least one option pack (Salt, Pepper, Chili, Media, Vision, Convertible, Sport), so pin down what extras are fitted to get the most for your money.
Alternatives to the MINI Convertible
In terms of chic, distinctive design, the Fiat 500C and Volkswagen Beetle are the MINI's greatest threats, although they're just as impractical in terms of cabin and boot space.
Partnership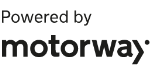 Need to sell your car?
Find your best offer from over 5,000+ dealers. It's that easy.
More usable is the Citroen DS3 cabriolet which, like the Fiat, has a roll-back roof rather than being a true convertible. The DS3 is good to drive, in plentiful supply on the used market, cheap and fairly roomy, but the interior feels a lot more ordinary.
If having four seats isn't that important, consider the Mazda MX-5 and the closely related Fiat/Abarth 124 Spider. But if you do need four seats, the bigger BMW 3 Series might fit the bill, as could the Audi A3 or A5 convertibles, or the Volkswagen Eos or Golf. Alternatively, how about a Lexus IS250C coupé-cabriolet, for some highly unusual luxury on a relative budget?
What to look for
Starters
Some MINIs suffer from weak starter motors, so make sure the one that's fitted to a potential buy will spin the engine over happily.
Leaks
The roof can leak when it loses tension. A DIY repair kit is available for about £40 (#54347276922). Scan online forums for more details.
Electrics
Electrical problems arise when the battery earthing strap fails; the electrics can be lost altogether, so make sure that everything works.
Diesels
About one in 10 Convertibles is a diesel; virtually all are Cooper Ds, priced from £4,000. A superb Cooper SD can cost £10,000, though.
Interior
MINI claimed that the Convertible was a four-seater, but it's best seen as a 2+2, with the back seats suitable only for (very) small adults or children. It's not as though decent boot capacity is the pay-off, because there's just 125 litres available when the roof is down. With it up, this rises to 170 litres, but fold down the back seats and this jumps up to 660 litres.
More positively, the build quality is good, the design is funky and the seats are comfortable. However, the car's ride is poor, especially on big wheels with the optional run-flat tyres.
Prices
We found more than 350 MINI Convertible Mk2s for sale. At this end of the market the derivative doesn't really matter; Ones, Coopers and Cooper Ss are all within reach. Just one in 10 MINIs is an auto.
To check prices on a specific model head over to our valuation tool.
Running costs
All MINI Convertibles have variable servicing, which allows up to two years or 16,000-20,000 miles between services. The schedule alternates between minor and major (called Inspection 1 and Inspection 2 in MINI terms), and these are priced at £133 and £257 respectively. Inspection 1 is an oil and filter change, while Inspection 2 also includes a replacement air filter and either a set of spark plugs for petrol-engined cars, or a fuel filter if the car has a diesel engine.
Fresh brake fluid is required every two years (at £42), while the air-conditioning is checked at every service; regassing it typically costs around £80. Because all MINI engines are chain-driven, there are no cambelts to replace, which helps trim costs a little. Most MINIs were sold with a TLC all-inclusive servicing package, which transfers between owners and can be extended to up to 10 years after the car was registered.
Recalls
There have been three recalls so far for the MINI Convertible Mk2, the first of which was issued in April 2012. It affected only Cooper S and John Cooper Works editions, some of which were fitted with a circuit board for the turbocharger's water pump that could short circuit, leading to a fire; the solution was to fit a new water pump complete with circuit board.
In November 2014, some MINIs made earlier that year were recalled due to faulty seat mechanisms that meant that the back rest didn't latch properly; an adjustment was all that was required. The most recent recall, in March 2019, was down to the same problem as the first recall: the water pump's circuit board catching fire. But this time it affected a wider range of BMW models, including the MINI Convertible Mk2.
Driver Power owner satisfaction
The MINI Mk2's last entry in a new-car survey was in 2015, when it came 110th out of 150 cars. The last time a MINI Mk2 appeared in a used-car survey was in 2018, when it (hatchback and convertible combined) came 35th out of 100; the previous year it came 63rd. Owners loved the ride and handling, running costs, reliability and build quality. Practicality and comfort got the thumbs down though.
Looking to sell your current car quickly and for a good price? We've partnered with Motorway to bring you the best offer from its network of UK dealers...