Mitsubishi Eclipse Cross First Edition 2018 review
Can the Mitsubishi Eclipse Cross compete with the compact SUV hordes? We test it with 2WD and a manual gearbox
Find your Mitsubishi Eclipse Cross
Offers from our trusted partners on this car and its predecessors...
Or are you looking to sell your car?
Advertisement
The Eclipse Cross feels like the right car at the right time for Mitsubishi. It's up against some incredibly keenly priced opposition - and its petrol engine isn't the last word in efficiency compared with the motors in some of those rivals - but strong residuals and some punchy finance pricing mean that the new arrival should be worthy of consideration for many family SUV customers. It'll be interesting, too, to see if Mitsubishi's four-wheel drive heritage pays off and brings in a few buyers tempted by the combination of a petrol engine, all-wheel drive and that automatic gearbox.
There's plenty of optimism at Mitsubishi these days. The Japanese brand is now part of the same Alliance as Renault and Nissan, potentially unlocking access to technologies and components to help it develop new models more easily. And then there's the fact that more and more customers are turning towards SUVs - the type of vehicle that Mitsubishi has specialised in over the past two decades. 
Enter the Mitsubishi Eclipse Cross, then - a model that sits between the smaller ASX and the Outlander in the line-up, giving Mitsubishi a rival for the likes of the SEAT Ateca, Nissan Qashqai and Kia Sportage. Slap in the middle of a lot of potential sales, in other words - which is why even the conservative UK importer believes it can shift more than 6,000 examples of the new car in 2018. 
It may be arriving under Alliance control but in fact, the Eclipse Cross really is still a Mitsubishi production. The car's platform can be traced to that of the Outlander. Its petrol engine isn't to be found in Renaults or Nissans; it's a 1.5-litre unit of Mitsubishi's own creation. And you won't find Qashqai or Megane switchgear in there either; it's a blend of new tech, such as the impressively crisp infotainment screen mounted on the top of the dash, with elements that could best be described as 'well proven', such as heated seat buttons that probably made their debut on a Shogun 20 years ago. 
There's just that 1.5 petrol engine for now, with 161bhp and 250Nm of torque. But the transmission options are more varied; in Eclipse Cross 2 spec you can have front-wheel drive and a six-speed manual gearbox only, but step up to Eclipse Cross 3 and you can choose this configuration or a stepped CVT automatic with either front- or four-wheel drive.
• Mitsubishi Eclipse Cross 4WD auto review
The regular range-topper is called Eclipse Cross 4; it gets the same transmissions, with the exception of the front-drive auto. And then there's the First Edition that we're testing here; based on a 4, but with flashy red paint and some natty interior mats, it's available with front-drive and a manual gearbox, or four-wheel drive with the CVT auto. 
A diesel is on the horizon, incidentally; it'll be a version of Mitsubishi's venerable 2.2-litre unit, probably detuned slightly for greater efficiency. But even if the importer decides to swim against the anti-diesel tide and offer it to UK customers (and we think it will), we wouldn't expect to see it in showrooms until the very end of 2018. 
In the meantime, then, we're left to try the front-wheel-drive manual petrol - and it's a wholly decent thing. The petrol engine's punch kicks in at around 1,800rpm and while you can rev it through to 4,500rpm, there really isn't the need; you'll make perfectly smooth, rapid progress if you shift up at 3,000rpm. That's probably advisable anyway, because that's roughly the point where the four-cylinder motor's thrum switches from being characterful to something approaching thrashy. 
Partnership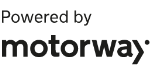 Need to sell your car?
Find your best offer from over 5,000+ dealers. It's that easy.
In the most part, though, it's a hard engine to pick apart. At a motorway cruise it's pulling about 2,100rpm in sixth, and you'd be hard pushed to hear it at all. Road noise becomes the biggest culprit at speed, in fact - thank the First Edition's 18-inch alloys for that - plus some wind noise from the sizeable side mirrors. That's not to say the Eclipse Cross feels particularly uncouth; it's a pretty accomplished companion.
• Best crossovers and small SUVs
The chassis helps here too, because while it's undeniably firm, it's also just about comfortable enough for UK roads. No worse, let's say, than any SEAT Ateca or Peugeot 3008. There isn't a great deal of involvement from the steering, but it's quick to respond to inputs and the car stays impressively flat when you're cornering.
The rest of the package is hit and miss, but even so, it's less patchy than we can remember a Mitsubishi being for a long time. The cabin has hard plastics on show but they're at least well textured, and everything feels nicely screwed together. There are flashes of piano-black trim, too, along with some carbonfibre-effect materials on the top of the dashboard. It would be a stretch to call it entirely coherent - there are simply too many typefaces and mixed modules for it to be such - but it's usable and feels up to the job.
That infotainment set-up includes Apple CarPlay and Android Auto - neatly swerving around the fact that inbuilt navigation isn't even offered as an option. Still, the system is responsive and even the touchpad controller between the front seats is better than many of its ilk.
The Eclipse Cross's rear cabin is a little more compact than you'll find on some of its rivals, but the big double-aspect glass area of the rear hatch makes it seem pretty airy regardless. You can at least slide the split rear seats fore and aft to prioritise either cabin space or boot capacity (it switches from 341 litres to 448 litres).