New all-electric Nissan Micra to rival upcoming Renault 5
The Nissan Micra supermini will be replaced with new all-electric model, and our exclusive image previews how it could look
Nissan has revealed that the new electric Nissan Micra will be built on the same platform as the upcoming Renault 5. The electric supermini will use the CMF-B EV architecture and is expected to launch sometime in 2024. 
The switch to electrification confirms the current Micra will be the last to be offered with an internal-combustion engine. Nissan has previously teased its new all-electric Micra and now the Japanese firm has confirmed the new supermini will be a product of Nissan and Renault's two decade-long partnership. 
 "This all-new model will be designed by Nissan and engineered and manufactured by Renault using our new common platform," revealed Nissan Chief Operating Officer Ashwani Gupta. "Succeeding our iconic Micra, I am sure this new model will provide further excitement to our customers in Europe",  Gupta added.
Nissan's official images of the car feature a rounder design language, more in line with the new Nissan Ariya than the angular Renault 5 with which it will share its architecture. Our exclusive image gives an idea of how the new model will look.
The Japanese brand's rival for the Ford Fiesta and Vauxhall Corsa has struggled for sales in its latest fifth generation, with numbers across Europe falling from more than 86,000 in 2017 to less than 40,000 in Covid-hit 2020.
The costs involved in developing small combustion-engined cars for upcoming proposed Euro 7 emissions regulations look set to make them harder than ever to make money on, with Skoda boss Thomas Schafer pointing out recently that the price of one of the Micra's key rivals, the Fabia, could rise by as much as £5,000 if the most stringent EU7 proposals are adopted.
Speaking to Auto Express last year, Nissan's European boss Guillaume Cartier hinted that the firm could make a Micra successor and admitted that it is investigating which Alliance resources might allow it to build such a car:
"The core business today and tomorrow is crossover - Juke, Qashaqi, X-Trail, Ariya, and the new car that we've spoken about [the Leaf-replacing crossover EV]," he said. "That's already five cars. Then for each car we have to make sure that we have the depth - enough powertrains to match the volumes we have. We want to make sure that this core, in terms of volume per model, is increasing.
"Then we use the Alliance. We will work with the Alliance for our full line-up of LCVs [Light Commercial Vehicles].  But one topic remains open, and this is the entry point of the line-up. The key point is to say, 'How can we offer something, potentially with the Alliance, that will lure people to enter into the Nissan brand, and then enjoy to go model by model?' That's the one that we are considering. That's exactly the question that we have to solve."
The CMF-B EV architecture that's already earmarked for Renault's Zoe EV replacement, the retro-themed 5, has allowed Nissan to answer this question. The Alliance claims that the platform's overall cost of manufacturing is 30 per cent lower than that of the electric version of the CMF-B that underpins the current Zoe. This means that small cars based on this tech can reach near price parity with combustion-engined superminis. The platform should also allow around 249 miles on a full charge.
Partnership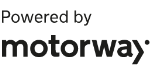 Need to sell your car?
Find your best offer from over 5,000+ dealers. It's that easy.
The introduction of the electric Micra replacement will be close to the proposed EU7 introduction date of 2025  and Cartier confirmed that Nissan has no plans to invest in its engines and vehicles to make them compliant with the new rules. "Strategically we are betting on electrification," he said, "to the point where we are not investing in Euro 7."
Would you like to see an all-electric Nissan Micra? Let us know in the comments section...