Used Suzuki SX4 S-Cross review
A full used buyer's guide on the Suzuki SX4 S-Cross that has been on sale since 2013
Verdict
The S-Cross isn't the most obvious contender in its segment, but don't let that put you off, because it's well worth your consideration nonetheless. Earlier cars are rather awkwardly styled, and Suzuki probably over-compensated with the brash grille that arrived as part of the facelift. But, looks aside, the S-Cross has plenty to offer, with low running costs, reasonable reliability and generous kit. The availability of Allgrip models with part-time four-wheel drive is another major plus point. The S-Cross isn't a car that you'd take off-roading, but that feature is still a handy one to have at your disposal. A lack of rear-seat space is perhaps the biggest downside to S-Cross ownership, but if that's not a problem for you and you want a mid-sized SUV, the S-Cross might be just what you need.
Suzuki has a long history of producing four-wheel-drive utility cars – it started making them many years before SUVs reached the popularity that they enjoy today.
The original Jimny arrived in 1970, while the Vitara was one of the first compact SUVs when it was launched in 1988. These models put an emphasis on utility, but what Suzuki needed was a product with more of a focus on comfort. It teamed up with Fiat to create the road-biased SX4 (and Fiat Sedici), which was originally launched in 2006.
That car was replaced in 2013 by an all-new model with zero involvement from Fiat – although Suzuki did borrow the company's diesel engine. Despite its relatively low profile, the S-Cross has gone on to be a success for Suzuki, and deservedly so.
Models covered
Suzuki SX4 S-Cross (2013-date) - low-volume SUV falls between classes, but is a reliable used buy.
History
The SX4 S-Cross arrived in the UK in October 2013 with a choice of 1.6-litre petrol or diesel engines, both of which could be ordered with front or four-wheel drive, the latter referred to as Allgrip.
The 1.6-litre petrol engine came with a five-speed manual gearbox, but it could also be also ordered with a CVT auto; the diesel engine was paired with a six-speed manual transmission, with no automatic option.
At launch there were SZ3, SZ4, SZ5 and SZ-T trims, but the SZ4 was axed from sale after just one year. From June 2015 onwards a dual-clutch auto was also available with the diesel, then in October 2016 the S-Cross's nose was facelifted, the cabin was given a quality boost, and the 1.6-litre petrol engine was replaced by 1.0-litre and 1.4-litre turbocharged units.
Suzuki SX-4 S-Cross reviews
Which one should I buy?
Any of the turbocharged engines available with the S-Cross are worth a shot; the 1.6-litre naturally aspirated petrol unit isn't poor, but it can't match the sparkle of the 1.0 or 1.4-litre petrols, or the diesel. Allgrip models are worth buying for the added security in poor weather, but there is a fuel consumption penalty of around 3-4mpg.
Partnership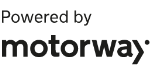 Need to sell your car?
Find your best offer from over 5,000+ dealers. It's that easy.
The entry-level SZ3 comes with 16-inch alloys, air-conditioning, cruise control, heated and electrically adjustable door mirrors, plus a four-speaker stereo. The SZ4 has 17-inch wheels, dual-zone climate control, privacy glass, Bluetooth, keyless go and ambient cabin lighting.
The SZ-T adds navigation, a DAB radio plus a rear parking camera and sensors, while the range-topping SZ5 also comes with leather trim, automatic headlights and wipers, a panoramic sunroof, front parking sensors and heated front seats.
Alternatives to the Suzuki SX4 S-Cross
The S-Cross straddles the B-segment and C-segment SUV sectors. That means it falls between popular models such as the Peugeot 2008 and its bigger brother, the 3008, or the Renault Captur and the larger Kadjar.
It's a closer match for the SEAT Ateca than its significantly smaller sibling the Arona, although both are worth a look for their solidity, excellent ergonomics and efficient engines. The same goes for the Skoda equivalents of these two, the Kamiq and Karoq, as well as the more costly Volkswagen T-Cross and T-Roc.
We're not so keen on the Ford EcoSport, but the bigger Kuga is an excellent car, as are the Mazda CX-3 and CX-5. The Kia Sportage, Nissan Qashqai and Skoda Yeti are tough competition, too, and so is Suzuki's own Vitara, which has more space.
What to look for
Electronics
One of the most common gripes from S-Cross owners is a problem with the hill start assist system, which can fail to hold.
Key
If you're buying a car with keyless entry, make sure it works properly, because the S-Cross has been known to fail to recognise such keys on occasion.
Bodywork
The paintwork can get chipped all too easily, especially on the bonnet, so look carefully for evidence of rust spots before you commit to buy.
Connectivity
Although Apple CarPlay and standard Bluetooth both tend to work fine, streaming music from a smartphone can be erratic.
Interior
Most versions of the S-Cross come well equipped, although models lower found down the price list lack the feelgood factor of more expensive editions. While decent build quality is evident, cheaper models feel rather unsophisticated compared with the numerous rivals on offer.
There's room for four adults, while three children can fit in the back with relative ease – although rear legroom isn't as good as it is in some rivals. Cubby space is another low point, and so is boot size; at 430 litres the SX4 S-Cross has one of the smaller boots in the class, which may be a problem for some buyers.
Running costs
All SX4 S-Crosses need to be serviced every 12 months. For pre-facelift models there's 9,000 miles between services, but for newer cars it's 12,500 miles.
Services alternate between minor and major, but prices vary significantly. They're pegged at £169, £257, £236, £379, £169, £390, £270 then £257. That means the fourth and the sixth services are the costly ones, although once a Suzuki is three years old it's eligible for cut-price maintenance, with minor and major services priced at a very straightforward £129 and £259.
S-Cross petrol engines are chain-driven, but the diesel needs a new cambelt every five years or 87,500 miles. Incredibly, this is an engine-out job, so it takes an entire day and will cost around £900, although independent garages can cut this to around £650.
Recalls
The Suzuki S-Cross has been recalled four times since it first went on sale. The very first incident occurred back in February 2014, when 471 cars were recalled after it transpired that the engine could seize as a result of oil leaks; examples of the S-Cross with this issue were manufactured up to January 2014 at the latest.
February 2015 saw a second campaign to recall 1,522 S-Crosses built between July and October 2014, with faulty fuel tank retaining straps as the issue. A third recall came in March 2016, this time to check 2,760 S-Cross and Vitara models for faulty rear axles; they were produced between October and December 2015.
Finally, the most recent action was taken in May 2016, when 10,945 S-Crosses were recalled because they had been fitted with faulty airbags.
Driver Power owner satisfaction
The S-Cross hasn't appeared in our Driver Power surveys, but Suzuki has featured in our Brands rundown. In the most recent (2020) it appeared in 17th, having fallen back from eighth the year before. Opinions are mixed in the owners' reviews on carbuyer.co.uk, with lots of five-star reports, but some disappointments due to poor reliability and subsequent poor support from Suzuki