Used Tesla Model 3 (Mk1, 2019-date) review: the first Tesla for the masses
A full used buyer's guide on the Tesla Model 3 which has been on sale in the UK since 2019
Verdict
When the Model 3 was launched, many reckoned that Tesla would soon be bankrupt, because it had never made a profit and its cars sold in relatively small numbers. But the Model 3 changed all of that and became the world's biggest-selling EV, despite a relatively high price, bringing electric motoring to the masses. A world away from traditional global top-sellers such as the Citroen 2CV, BMC Mini and VW Beetle, with its hi-tech engineering, supercar performance and relatively luxurious cabin, the Model 3 is impressive in many ways. As our Driver Power surveys show, owners generally rate their Teslas very highly, but the build quality and reliability often leave something to be desired. So while you get an impressive car for your money, it's not just the EV drive that sets it apart from some of the better-built, more established compact-executive rivals.
No car brand has done more than Tesla to drive the transition towards electric transport for the masses. When the US firm was launched in 2003, a year before Elon Musk began investing in it (he became CEO in 2008), its mission from the outset was to build only battery-powered EVs.
It's been a rocky road for Tesla, but the Model 3 was the first EV in the world to sell more than one million units, which was achieved in summer 2021. The Model 3 is also a best seller in the UK, but Tesla is a brand that doesn't have a squeaky-clean reputation when it comes to build quality and reliability. So should you take the plunge and buy a used Tesla Model 3?
History
The first US-market Model 3s were delivered in the summer of 2017, but buyers in the UK had to wait until spring 2019. There were initially Standard Range Plus (later renamed the 'Model 3'), Long Range and Performance editions available. All are four-door saloons with five seats, the only differences being the battery-pack specifications and the levels of standard equipment fitted.
Developments have been minor. At the end of 2020, improvements included a heat pump to help increase the range and cold- weather performance, a powered boot lid, fresh wheel designs, a new centre console, dimming side mirrors, the deletion of some chrome, plus a few minor performance tweaks. An 82kWh battery also replaced the previous 75kWh item in the Model 3 Performance. Heating for the rear seats and steering wheel became standard on the Standard Range Plus model in late 2021.
Which one should I buy?
The Model 3 Long Range offers the most miles per charge, but unless you do a lot of long-distance journeys, the Standard Range Plus is probably all you need.
Despite having the least extensive kit list of the three Model 3 derivatives, it isn't spartan. Heated front seats, LED headlights, a panoramic glass roof, reversing camera, 15-inch touchscreen, navigation, DAB radio, front and rear parking sensors and 18-inch alloy wheels are fitted. Also included are dual-zone climate control, electric rake and reach adjustment for the steering wheel, and a 12-way electrically adjustable driver's seat.
Partnership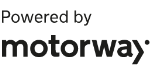 Need to sell your car?
Find your best offer from over 5,000+ dealers. It's that easy.
The Long Range and Performance cars add a heated steering wheel, a 14-speaker hi-fi, and a 250kW charging system.
Alternatives to the Tesla Model 3
Until recently the Model 3 has only been up against a couple of true rivals: the Polestar 2 and the BMW i4. Polestar is a new offshoot of Volvo that now builds only electric cars, and it has produced a well made five-door family hatch in its 2, which looks smart and is very quick, but the cabin is a little cramped. The i4 is more expensive to buy used than the Tesla, because it was launched more recently, in 2021.
If you're flexible with the body type, there are a few electric SUVs that you can choose from, including the Volkswagen ID.4, the Kia EV6, the Mercedes EQA and the Jaguar I-Pace. All of these alternatives to the Model 3 are worth a closer look, as are the Ford Mustang Mach-E and Audi e-Tron.
What to look for
Towing
You can tow with a Model 3, but not the Performance edition. That wasn't homologated for hauling, while the other models were.
Build quality
The alignment of panels can be awry and poor-quality paint is also far from unusual, with damage easily caused by jet washing.
Screen time
The rear screen can crack through the body flexing. Also check for evidence of water leaks, because the door seals don't always do their job.
Range
The available range can vary significantly, according to the ambient temperature, speed and what equipment you use, such as the cabin heating.
Common faults
Battery packs seem to be lasting well, but their lifespan will ultimately depend on how often and how quickly they are charged, as well as how frequently they're depleted. Overall reliability is good, but the build quality isn't always especially inspiring, as you can see from our checklist and on owners' forums.
Interior
There's minimalist and then there's the Model 3's cabin. Virtually everything is controlled via the huge touchscreen that dominates the dashboard; the only switches are to operate the electric windows and audio system. The display works brilliantly with no discernible lag, but it takes a bit of getting used to after a conventional dash.
Practicality and packaging are impressive, with lots of head and legroom for passengers travelling in the back, while there are two boots, one behind the cabin, the other in the car's nose. Between them, there's a 425-litre capacity, which is okay rather than spectacular, but 60:40 split-folding rear seats help to boost the Tesla's usability.
Prices
There are lots of used Model 3s for sale, with all three derivatives well represented, but it's the Long Range that's the most popular. White is by far the most popular colour across the model range; most of the other vehicles available are made up fairly evenly of black, blue and grey, but we also spotted a few silver Model 3s for sale, too.
To check prices on a specific model head over to our valuation tool.
Running costs
One of the promises made with the move to EV is lower maintenance charges and Tesla's running costs are very low. There's no engine or conventional transmission to maintain, although some servicing is required.
The brake fluid should be checked every two years, but not necessarily replaced. If fresh fluid is needed, you'll pay £180 for an official dealer to do the work.
The cabin filters should be replaced every two years, at £15 each. Tesla also recommends that the air-con's dessicant bag is replaced every six years, at a cost of £280. Brake pads and discs are long-lasting, so servicing costs for the Model 3 are undoubtedly very low.
Recalls
Tesla has recalled the Model 3 eight times. The first came in May 2020 because five cars made in January and February 2020 left the factory with a missing steering column bolt. Poorly secured brake-caliper retaining bolts and seatbelts were behind the next two campaigns, both of which were issued in May 2021.
There were two recalls in December 2021. The first was because some cars were produced with faulty suspension; the second was down to an airbag glitch. Another three actions were issued in 2022. The first was in February because some Model 3s were fitted with parking-camera wiring looms that could chafe and short circuit. The two most recent recalls came in April 2022, the first because of faulty eCall software, the other because of speedometer glitches.
Driver Power owner satisfaction
Having made its Driver Power new-car survey debut in 2021 in 18th place, the Model 3 was ninth in 2022, then 22nd this year. The latest score was aided by second spots for the powertrain and acceleration, fifth for safety tech and running costs (including first for servicing bills), and third for infotainment. But the Tesla came near the bottom for overall quality inside and out, plus ride comfort.
Looking to sell your current car quickly and for a good price? We've partnered with Motorway to bring you the best offer from its network of UK dealers...