Winter car care: how to keep your car free of winter grime
We spoke to one of Britain's best car detailers to find out how you can protect your car from winter grime...
Your car has a hard time living outside in all weathers. It bakes in the summer sun, endures driving rain and must cope with freezing temperatures, too. 
But it's the winter which has the potential to do the most harm to your car. The salt which is used to keep our roads free of ice will try to dissolve unprotected metal, while mud and leaves will conspire to block crucial drain holes and hold dampness in the unseen parts of your car. 
All this can leave your vehicle looking tired and wipe hundreds off its value. But there are ways to get your car ready for the winter months, helping to protect it from the rigours of the cold weather.
To discover the best ways to protect your car, we joined Richard Tipper as he prepared his own Porsche for the cold weather. Richard owns Perfection Valet and is known as one of Britain's best detailers. He's trusted to keep the world's most valuable cars looking pristine, and his Cayman isn't only his pride and joy – it is also a mobile showcase of his talents that is used all year round.
Here are the Tipper top tips for helping your car survive the winter.
Winter car cleaning: top tips
"Before you do any other form of treatment, you're going to want to get your car as clean as possible to remove any contaminants and give a good base to add protective coatings" says Richard. "It also gives you a good opportunity to look out for damage to the paint, such as stone chips or flakes. You'll want to get those sorted before the salt goes on the roads."
Usually, Richard would recommend starting any cleaning with the wheels, but today he's going to actually remove the rims to make sure they are thoroughly cleaned and protected. This is something which is much easier to do away from the car. He starts on the bodywork, using a snow foam to soak away the worst of the dirt before gently soaping the car using a wash mitt. 
Because his Cayman has previously been waxed and sealed, the snow foam is sufficient to remove the worst of the dirt, since it simply can't stick to the slippery surface of the coatings. He says: "If your car has a decent layer of wax or sealant, you might only need a hose to rinse off the worst grime. That can save you a lot of time in winter, when you'll be needing to clean your car more. 
"It also means you might be able to get away without actually touching the paint with a wash mitt if your car only has a light layer of dirt or dust. Every contact you make can cause swirls and tiny scratches, so it's something you want to avoid if possible" 
That layer of wax on the Cayman also means it doesn't need drying with a cloth, removing another opportunity to unintentionally scratch the car. Instead, Richard chases the water away using a blower, and the drops simply bead off the surface, leaving no marks behind. 
Partnership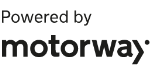 Need to sell your car?
Find your best offer from over 5,000+ dealers. It's that easy.
He also uses blasts of air to reach the hidden creases and crannies in the car, including at the base of the windscreen, where leaves and other debris can collect. "You'd be surprised at how many problems leaves can cause," he says. "They block drain holes and can lead to leaks inside the car."
If your car's paintwork isn't waxed (yet) then Richard stresses the need to keep your wash mitt clean and to use a dedicated car shampoo: "I wince whenever I see people using washing-up liquid," he says. "Household detergents are designed to cut through greases and waxes – and these are the coatings that protect your car. Invest a few quid in a proper car shampoo and your car will be grateful." 
The glass is finished off with a microfibre cloth to make it as easy as possible to see out and the wiper blades are washed with glass cleaner to make sure they're clean and supple.
Clay
When his Porsche is clean, Richard removes contaminants which have bonded in to the paintwork with a special automotive clay. This debris could include spots of tar from freshly-resurfaced roads, overspray at a bodyshop, rubber from track days and even tiny fragments of brake pad, which can embed themselves in the top coat. 
"The key to clay barring is to keep the surface of the paint wet and lubricated, by using either a dedicated fluid or soapy water. Then inspect the clay and turn it over once the bar starts to get dirty." By kneading and mixing the bar like Plasticine, the surface is kept clean. "You can use the clay on glass and wheels too – it's not just for the bodywork," he explains. 
Polish
After the surface has been clayed, Richard is confident enough to apply a polish, without fear of it causing damage. "People commonly get polishes confused with wax," he says. "But a polish will apply a gentle abrasive action to smooth out any imperfections. The best-known polish is T-Cut, but that's quite aggressive and designed for heavy scratches or new paint. I'm just going to use something which is much finer."
Richard is confident of using a power tool to polish, but it's not something he recommends for beginners, because they can easily cause more damage or even wear through the paint's top coat. He also warns: "Be careful to keep the cloth or polishing pad clean, or you will introduce new scratches to the paint. And make sure you are using the right type of polish for the finish you are trying to achieve." 
Wax
Once the surface is shining, it's time to make sure it stays that way, with a layer of wax. It's possible to spend literally thousands on waxes for your car, and some of Richard's customers are happy to spend this on their hypercars.
"Any wax is better than none," he explains. "But decent products which are going to last through winter do cost a little more. It's worth it, though, because they will last until spring and will mean you're cleaning less."
Applying wax in cold weather can be harder work because it doesn't spread so easily – just like butter straight out of the fridge. Richard recommends keeping it indoors or in your pocket until it's needed. He then applies and removes the wax one panel at a time,working in straight lines to avoid swirls.
Protect
"A car which is shiny on top could still look awful underneath. While that's not going to embarrass you as much, it will be doing a lot of harm and could eventually kill the car," says Richard. "So you want to get under it and clean everything if you can." His car lift allows him to get right under the Porsche to apply protective coatings, but the average DIYer isn't going to have the same luxury. 
If you do climb under your car, make sure it is properly supported on axle stands and you wear eye protection, because you don't want to end up in A&E. Even if you can't get right to the chassis, just having a wheel off will allow you decent access to the arches, the ends of the sills and suspension components. 
Richard uses a jet wash to blast away the worst of the dirt before carefully cleaning any parts the water missed with a brush and drying it all with his air blaster. A compressor's air line, a vacuum cleaner in 'blow' mode or even a hairdryer will help speed up the process. 
Once the moisture has gone, the treatment can begin. Any areas of surface corrosion can be treated with a rust converter and then be covered in an underseal wax. Other components can be coated in a clear protector; Richard uses a product called ACF-50, which is meant for motorbikes but works equally well on cars. He's careful not to get any on the brakes or in areas where it could drip on the discs. 
Back on its wheels and down on the ground, the Cayman is looking brand new, despite being a decade old and having covered almost 50,000 miles. Richard's cleaning regime has ensured it looks cleaner all around – including underneath – than a year-old car which has been ignored.
It might seem like a lot of effort, but a few hours of winter prep will keep your car looking pristine, help preserve its value and make it cheaper to maintain, too. 
Is your car prepared for the winter? Check out our winter car checklist for more...
Best winter cars
Get ready for winter on the roads
Top tips for winter driving