Toyota GT 86
The entertaining GT 86 outguns a host of big-name sports cars to take Performance Car of the Year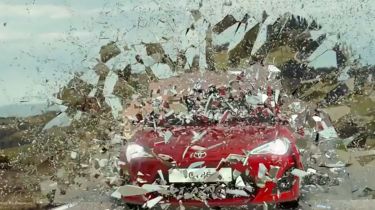 This year's performance car hero proves you don't have to spend a fortune to have huge fun behind the wheel.
With its beautifully balanced handling, characterful flat-four engine and eye-catchingly low list price, the GT 86 emerged as surprise champion of our annual fast car shoot-out.
This victory was made sweeter by the fact that the compact coupé beat a whole host of thoroughbred sports cars, including the Porsche Boxster, Lotus Exige and Mercedes SL63 AMG – all of which cost two or three times as much.
On paper, the GT 86's modest 197bhp power output and average 0-62mph time of 7.6 seconds look inadequate. Yet this car adds up to a lot more than the sum of its parts.
At the heart of its appeal is the superbly entertaining and engaging handling. A traditional rear-driven layout and controls that fizz with feedback make the Toyota incredible fun on a twisting back road, while the use of skinny tyres from the Prius hybrid allows you to enjoy the car's poise and balance at any speed.
Better still, it has an uncanny ability to match your mood, allowing you to drive either neat and tidily on the road, or indulge in flamboyant,
yet progressive, tail slides at a track day.
And while the engine struggles to match the average hot hatch's pace, it loves to be worked hard and emits an aggressive growl at high revs.
Smooth brakes, a precise gearshift and a nicely supple ride complete the picture.
The GT 86 is more than a one-trick pony, though. For instance, it has a roomy and well specced cabin, as well as rock-solid reliability and a five-year warranty. Factor in the £24,995 price, and it's not hard to see why this brilliant car is our winner.