Used Vauxhall Corsa (Mk5, 2020 to date) review
One of the UK's most popular new cars is a sound choice for buyers after a used supermini
Verdict
For years the Vauxhall Corsa has tried to grab the top slot from the Ford Fiesta in the UK new-car sales charts, and in recent months it has done just that. This is partly because Ford has cut Fiesta production to focus on more profitable models, but the Vauxhall's victory is deserved because it's a much more desirable car than its predecessors were. 
Yet in our group tests the Corsa has been beaten by the VW Polo, Skoda Fabia and Renault Clio, with that last car being our current favourite new supermini. While this segment is more hotly contested than ever before, the Corsa is still an impressive contender. It's not our go-to small car, but the Vauxhall is still well worth adding to any used-car shortlist, especially when you factor in the ease and cost of servicing, plus the widespread national dealer network.
You have to go back a long way to find a Vauxhall price list that doesn't contain the Corsa supermini. Right back to 1993, in fact, because that's when the Corsa took over in the UK from the Nova, a car which was also sold in Europe as the Corsa. 
Take that model into account and you have to go back to 1982. Sold in huge numbers, the Corsa has touched millions of lives, because this incredibly accessible and usable supermini has provided transport for drivers new and old. 
The Corsa has also evolved massively in recent years, so it's far more sophisticated now than it used to be, making it ideal for anyone looking to downsize, or who just wants a hi-tech, high-spec small car.
History
The Mk5 Vauxhall Corsa went on sale in August 2019 only as a five-door hatch, with the first deliveries coming in January 2020. 
Buyers could opt for a 101bhp 1.5-litre diesel engine or a three-cylinder 1.2-litre petrol unit in 74bhp non-turbo or 99bhp turbocharged forms. The 74bhp engine  only came with a five-speed manual gearbox and the 1.5D with a six-speed manual transmission, while the 99bhp 1.2i was available in six-speed manual or eight-speed automatic guises.
In June 2020 the 134bhp all-electric Corsa-e went on sale, then six months later a 130bhp 1.2T petrol engine with an eight-speed automatic transmission was added to the range. At the same time the trim levels were revised and expanded, only to be reduced to just three options (Design, GS Line, Ultimate) in summer 2022.
Which one?
While  the Corsa-e is very usable, you pay a big premium to buy one, which is why a 1.2T is more appealing. The only engine we would avoid is the non-turbocharged 74bhp 1.2; all other powerplants are good, and so are the various transmissions. 
The trim hierarchy starts with SE, which has LED headlights, a seven-inch touchscreen, 16-inch alloys and air-con. The SRi adds a digital instrument cluster, heated sports front seats, a heated steering wheel, climate control, automatic headlights and wipers, rear parking sensors, plus 17-inch alloys. 
Elite spec has all of these features except the sports seats, but it adds front parking sensors. The Ultimate has nav, leather seat inserts, a massage function for the driver's seat, adaptive cruise control and keyless go.
Alternatives to the Vauxhall Corsa
The Vauxhall Corsa shares its platform and technology with the Peugeot 208, while the popular Ford Fiesta is plentiful, has a wide model range, is roomy and well equipped, plus it's great fun to drive. 
Partnership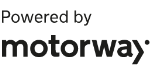 Need to sell your car?
Find your best offer from over 5,000+ dealers. It's that easy.
SEAT's Ibiza looks smart, is easy to live with, is keenly priced and comes with some great engines, just like its VW Group cousins, the Skoda Fabia and Volkswagen Polo. If value for money is more of a priority, take a look at the Kia Rio or the Hyundai i20, both of which come with long warranties. 
Other superminis to shortlist include the Mazda 2, Nissan Micra and Toyota Yaris, plus our top pick, the Renault Clio, which has a great cabin and is well equipped. The French supermini also comes with an array of powertrain options, including a hybrid.
What to look for
Spare wheel 
No cars had a spare wheel as standard, but for £20 a factory-fitted kit allowed the car to accept a dealer-supplied spare.
Niggles  
Keyless go might not lock or unlock the Corsa as it should, and the alarm can go off for no reason. Try new keyfob batteries, then a software fix.
Updates  
You can update maps for the factory-fit navigation system via a flash drive, but updates aren't easy to install; even dealers struggle with them.
Electrics  
Electrical glitches are not unusual, especially with the lighting, blind-spot indicators, heated steering wheel and automatic wipers. Ensure everything works.
Common faults
Most of the problems we hear about are related to electrics, not very serious, and often sorted under warranty. Many Corsas live in the city, so look out for bumps and scrapes to alloy wheels, which may point to less-than-careful ownership.
Interior
The Corsa is quite a costly car now, and that's reflected in the quality of the materials used throughout the Vauxhall's cabin, as well as the technology that features inside. There are sophisticated infotainment systems and high-quality switchgear fitted, plus soft-touch plastics galore. 
What's less impressive, however, is rear-seat space, with head and legroom both tight for adults. The boot capacity is fairly good, though, at 309 litres or 1,118 litres with the seats folded. The Corsa-e cuts this to just 267 or 1,081 litres, but this doesn't affect its functionality too badly.
Prices
The cheapest Mk5 Vauxhall Corsas will typically be 75bhp 1.2 SE models. Diesels are very rare (just 30 among the 1,700 or so Corsas that we found), and they're more expensive. Autos account for one in seven of the used Corsas available and about one in five Corsas is electric.
To get accurate pricing on a specific model check out our valuation tool and visit our sister site BuyaCar for the latest used Vauxhall Corsa deals.
Running costs
All petrol and diesel Corsas need to be serviced every 12 months or 20,000 miles. An Interim service is due in the first/third/fifth/etc year, costing £205 or £215 depending on whether pattern or original parts are used. This is essentially an oil and filter change. 
Main services (second, sixth, 10th) cost £235 or £265, while the Major maintenance (fourth, eighth, 12th) is £355 or £415 for a petrol Corsa, or £335/£385 for a diesel. All Corsa engines are chain-driven, so there are no cambelts to replace. 
The Corsa-e needs an initial check-up after one year or 8,000 miles, then the next service is due after two years or 16,000 miles. Intervals are then every two years or 16,000 miles and alternate between minor and major, priced at around £150 and £250 respectively. Brake fluid is needed every two years, at £70.
Recalls
Vauxhall has recalled the Corsa on two occasions so far. The first time was in December 2020, when 21,068 cars built between the end of June and the start of December 2020 were potentially affected. An earthing problem within the electrical system could lead to the side airbags going off for no reason. The solution was to clean the earthing studs so they could do a better job. 
The second campaign came in February 2022, and this time 66,176 Corsa were potentially caught up in the action, each one built up to the end of May 2021. The reason for the recall was a faulty piece of software, which could lead to the car's indicators behaving erratically without the driver knowing, because there was no warning on the dashboard to suggest the signal lamps might be flashing.
Driver Power owner satisfaction
After making its Driver Power new-car debut in 2021 in 28th place out of 75 cars, the Corsa slipped to 42nd in the 2022 poll. It beat the VW Polo, Ford Fiesta and SEAT Ibiza, but not the Kia Rio, Toyota Yaris, Honda Jazz or Peugeot 208. It's the low running costs that owners like most, while value for money and infotainment are positives. Most aspects are mid-table at best, including rear legroom, practicality and overall quality.
Your view
Khayri Mahmood from Wetherby, West Yorks, owns a Corsa 1.2T. He said: "It replaced a Focus and although the Vauxhall is smaller, it has so much tech that it doesn't matter; this feels like a car from the class above. Running costs are low, and the engine is economical but refined, with plenty of performance. I've had a couple of software-related problems, but dealer updates seem to have fixed them."