Vauxhall Movano - best large panel vans
The Movano offers huge space and the latest touchscreen tech from the Vauxhall car range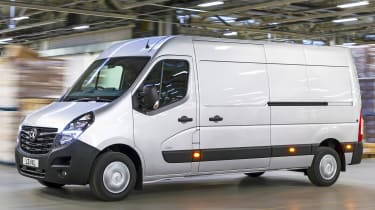 While the rest of the Vauxhall van range turns to the PSA Group for its source material with the new Combo and Vivaro models, the Movano carries on in its Renault Master-based guise. However, an update in 2019 sees the Movano get improved tech to help keep it competitive.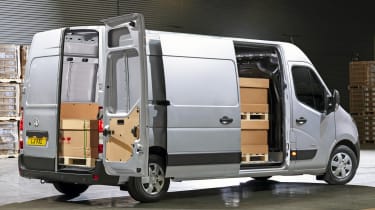 Go for a top-spec Movano, and you can benefit from Vauxhall's Intellilink touchscreen infotainment system, while the latest connectivity means fleet operators can monitor vehicles and manage vehicles live.
There are the usual range of lengths, heights and wheelbases on offer, so there should be a Movano panel van to suit your load carrying needs, although do beware that the largest versions won't have the biggest payload.
Conversions include tipper, Luton and passenger carrying variants, while diesel power across the range helps to keep fuel costs in check.
Best large panel vans 2019
3. MAN TGE
4. Ford Transit
6. Vauxhall Movano
8. Fiat Ducato
9. Iveco Daily
10. LDV V80