Used Volkswagen Amarok review
A full used buyer's guide on the Volkswagen Amarok covering the Amarok Mk1 (2010-date)
In an increasingly competitive market we've crowned the Amarok Best Pick-Up at our annual awards on numerous occasions, including three times in a row from 2012. At that point, we said: "Since its launch last year it has redefined what buyers can expect from a hard-working pick-up truck." While most cars launched eight years ago would be showing their age now, VW has done a good job of keeping the Amarok feeling fresh, with tech upgrades, a new engine and updated styling. The Amarok is as usable as many SUVs, but it's also a big, heavy car, so running costs can be high. If you need to tow heavy loads or traverse tricky terrain with a fair few comforts, though, it's the perfect tool.
It's easy to think of pick-ups as being cumbersome, agricultural and basic, but if you've never driven one of the modern breed of these trucks, you'll be amazed at just how usable, capable and comfortable they are.
The Volkswagen Amarok is a good case in point. This smart commercial vehicle is tough, and capable of lugging or towing more than most family estates; it can easily compete with many mainstream family SUVs.
Above all, though, the Amarok is a workhorse and, while it's very well kitted out for a working vehicle, most premium SUVs come with a lot of kit (standard or optional) that you generally won't find on the Amarok.
That's not to do it down, but if outright luxury matters more than off-roading or towing ability, you could be disappointed.
Models covered
• Volkswagen Amarok (2010-date) - Tough pick-up is a fine workhorse and classy enough to rival SUVs.
Volkswagen Amarok
History
The Amarok went on sale in February 2011. Buyers could choose between 121bhp 2.0 TDI and 161bhp 2.0 BiTDI engines, with Startline, Trendline and Highline trims.
By the end of 2012 the 161bhp diesel had been upgraded to 178bhp, then five years later a heavily revised Amarok was launched, with a 3.0 V6 TDI engine replacing the previous 2.0-litre unit. This came in 201bhp or 221bhp forms, matched exclusively with four-wheel drive and an eight-speed automatic gearbox.
A year later a manual box was introduced for the lower-power engine and, in June 2018, a 255bhp V6 TDI unit joined the range.
Special editions include the Edition (300 in 2013), Canyon (350 in 2014), Dark Label (300 in 2014), Atacama and Ultimate (500 of each in 2015) and Aventura (in late 2018). 
Volkswagen Amarok reviews
Volkswagen Amarok in-depth reviewVolkswagen Amarok 2.0 TDI reviewVolkswagen Amarok 3.0 TDI V6 reviewVolkswagen Amarok Dark Label reviewVolkswagen Amarok Ultimate reviewVolkswagen Amarok Canyon review
Which one should I buy?
The V6 engine is streets ahead of its 2.0-litre predecessor for torque and refinement, yet there's barely any economy penalty because you don't have to work it so hard.
No Amarok is truly spartan, and even Startline models have air-con, 16-inch alloys, electric windows front and rear, hill descent control, hill start assist, remote central locking and a Category 1 security system.
They also offer a two-speaker hi-fi, while the Trendline adds six speakers, dual-zone climate control, two extra 12-volt sockets in the cabin, cruise control, colour-coded body trim and 17-inch wheels.
Partnership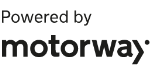 Need to sell your car?
Find your best offer from over 5,000+ dealers. It's that easy.
Range-topping Highline brings upgraded trim with leather seats (heated in the front), all-round parking sensors and privacy glass. 
Alternatives to the Volkswagen Amarok
Not only is the Amarok up against talented pick-ups such as the Toyota Hilux, Nissan Navara, Ford Ranger and Mitsubishi L200, but it also rivals desirable SUVs.
The big VW is more upmarket than any direct rival except the Mercedes X-Class. If you're on a tight budget, though, you could look at the Isuzu D-Max. It can lug large, heavy loads, tow and tackle tortuous terrain.
SUV rivals include the Kia Sorento, Hyundai Santa Fe and Volkswagen Touareg. Also worth a look are the more functional Mitsubishi Shogun and Toyota Land Cruiser, which are capable off-road and tow cars.
What to look for 
Towing
All Amaroks can tow at least 2,800kg and some pull 3,200kg. But how much you can tow depends on when you got your licence.
Overheating
The 2.0 TDI engine can suffer water pump failure, leading to overheating, so keep an eye on the temperature gauge on test drives. 
Parking
This is a big car (5.25 x 1.95m) and parking sensors are a must. Many Amaroks don't have these, though, so factor this into your search.
EGR Valve 
The exhaust gas recirculation valve cooler can corrode and contaminate the oil, which then damages the engine's cylinder bores.
Interior
Eearlier Amaroks have a dash that's quite utilitarian, but facelifted cars from 2017 have a far better set-up that feels more car-like. Refinement is good, if not up to the standard of many SUVs, while cabin space is excellent – there's plenty of room for five adults. Carrying capacity is superb, too: the load bay is enormous and the payload of over a tonne means you can take almost anything. 
Running costs
Owners can choose fixed or variable servicing, with the former set at every 12 months or 12,000 miles; the latter stretches this to every two years or 24,000 miles.
Fixed servicing ranges from £219 to £449, while variable is £260 to £449. The 3.0 V6 TDI engine doesn't have a cambelt, but the 2.0 TDI unit does, and it needs replacing every four years or 130,000 miles, at £558. That gets you a new water pump at the same time.
Recalls
Four recalls so far is no disaster. The first was issued in December 2013 because of possible fuel leaks, and two more followed in August 2015. One centred on the brake calipers, while the other was because of potential airbag glitches in the event of a crash. The most recent recall in December 2017 was sparked by possible failure of the power steering system.
Driver Power owner satisfaction
The Amarok hasn't figured in our Driver Power surveys, but in the reviews on carbuyer.co.uk it scores pretty well. Five-star ratings make up half of the entries, with owners generally loving the refinement, build quality, comfort and economy. Its go-anywhere abilities get a big thumbs up, too, but one owner has had reliability problems, followed up with poor parts availability.