Porsche Cayenne and VW Touareg recalled for brake fault
Up to 800,000 examples of the Cayenne and Touareg SUVs to be recalled globally for brake pedal problem, with over 32,000 in UK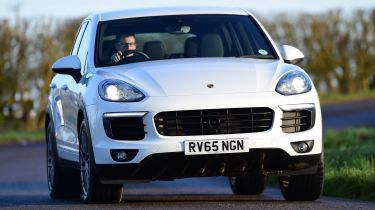 The Volkswagen Group has confirmed a wide-reaching recall of Touareg and Porsche Cayenne SUVs owing to a fault with the brake pedal mechanism. Around 800,000 of the models, built between 2011 and 2016, will require work globally.
In an official statement released by the VW Group, the problem is described as a "possible loosening of a retaining ring on the bearing block of the pedal system". The potential issue was discovered during internal inspections, and will be "checked for proper installation at the service shop" when the cars are returned to dealers.
• Best 4x4s and SUVs to buy now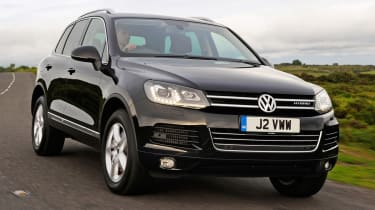 In the UK, VW has confirmed 17,219 examples of the second-generation Touareg will be recalled, while 14,600 second-generation Cayennes will also need attention. As with most recalls, it is purely a preventative measure, owners will be contacted and the work will be carried out free of charge.
Despite the timing, the recall is entirely separate from the recent Volkswagen diesel emissions scandal, which could see around 400,000 cars in the UK recalled for mechanical changes.
Read our review of the Volkswagen Touareg here...