Best new cars coming in 2021 - DS to McLaren
From electric cars to supercars, this is our list of the best new cars coming in 2021
DS 4
Price: £39,950
On sale: Now
Citroen's upmarket alter ego has reinvented the DS 4 as a stylish hatch-cum-crossover in a bid to take on rivals as diverse as the Volkswagen Golf and Lexus UX.
There is only the range-topping 'La Primiere' trim to pick so far, with 19-inch diamond cut alloy wheels, a gloss black radiator grille and 'Perla Nera' Black roof.
The new model is based on the same EMP2 platform found on the DS 7 Crossback and Peugeot 3008, which gives a wide choice of three and four-cylinder petrol and diesel engines, with power outputs ranging from 128bhp to 223bhp. All models get an eight-speed automatic gearbox as standard. No fully electric version of the DS 4 will be offered though. 
A plug-in hybrid option serves up 223bhp and 31 miles of electric range, while the smart cabin is of a totally new design for the DS brand. It features a 10-inch touchscreen, a secondary five-inch touchscreen on the centre console, and controls for the standard eight-speed automatic gearbox.
DS 9
Price: £49,200
On sale: Now
DS is going back to its roots with a bold executive saloon that's designed to take sales from the likes of the BMW 5 Series, Mercedes E-Class and Audi A6. 
While the conventionally handsome DS 9 won't drop jaws like the first DS did back in the 1950s, it references the original with its C-pillar-mounted indicators. A 2.9-metre-long wheelbase promises plenty of space inside a cabin that borrows heavily from the DS 7 Crossback – as do the chassis and drivetrain.
The DS 9 will launch with a 222bhp plug-in hybrid 1.6 petrol powertrain - which we've driven in Rivoli+ spec here, but other versions, including a 355bhp range-topper will follow. Further UK prices and specifications will be outlined later in the year, before the car goes on sale this autumn.
Ferrari Roma
Price: £170,984
On sale: Now
The Roma breaks new ground for Ferrari. It's a V8-powered fixed-roof coupé that uses a brand-new aluminium-intensive platform, and it slots into the range just above the drop-top Portofino. 
However, unlike Ferrari's mid-engined sports cars, the Roma's elegant lines are inspired not by current F1 trends, but by Ferrari GTs of the 1950s and 1960s. While the mid-engined F8 Tributo has a sporty edge, the front-engined Roma is pitched as an everyday Ferrari, with more emphasis on comfort and refinement, but not at the expense of driving fun. 
The chassis is beautifully balanced and the DCT gearbox now has eight speeds to make best use of the almost lag-free turbocharged V8's full 612bhp.
Gordon Murray Automotive T.50
Price: £2.4m 
On sale: Now
Gordon Murray has put his name to his very own self-styled successor to the famed F1 engineer's most famous road car: the McLaren F1. Called the T.50, Murray hails it as the perfect antidote to modern supercars.
Contrasting with the increasing weight of the world's top performance cars, the T.50 tips the scales at just 890kg. Power comes from a 4.0-litre V12 engine developed by Cosworth, providing up to 690bhp with a 12,100rpm red line. Drive is sent to the rear axle via a six-speed manual gearbox.
Partnership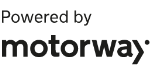 Need to sell your car?
Find your best offer from over 5,000+ dealers. It's that easy.
Alongside the McLaren F1-aping central driving position flanked by two seats, the huge rear fan nods to another Murray project: the infamous Brabham F1 'Fan car'. The fan generates enormous levels of ground effect and can be turned on and off.
Honda Civic
Price: £22,000 (est)
On sale: Autumn 2021
This year marks the end of the line for Honda's factory in Swindon, Wilts, but not for the Civic. We had a good indication of how the 11th generation car would look when the Civic concept was revealed along with the US-version.
The UK car looks much more simple in its design than the outgoing Mk10 model with low, wide stance and a saloon-like body. 
The interior design is also simplified and features a landscape touchscreen above separate heating controls – it's a design shared with the latest HR-V, and is a far cleaner look for mainstream Hondas. 
Hybrid power will be made standard across the range, meaning a hybrid Type R hot hatch could be on the cards. The car won't arrive in European roads until Autumn 2022. 
Honda HR-V
Price: £25,000 (est)
On sale: Winter 2021
Honda is going all-in on hybrid power for the third generation of its HR-V crossover. 
As part of its commitment to electrify all of its powertrains by 2022, Honda won't offer the HR-V with conventional petrol or diesel power, only the firm's e:HEV hybrid system that uses one motor to charge the battery, and a second to propel the car. The 129bhp 1.5-litre hybrid system used in the Jazz will feature in the the HR-V with the same CVT transmission. 
The interior of the new HR-V is a completely new design, with a simpler dashboard and a floating infotainment unit. It's a design that will be shared with the upcoming new Civic.
Hyundai Bayon
Price: £20,295
On sale: Summer 2021
Hyundai will add yet another SUV to its ranks this year with the unveiling of its smallest crossover yet. 
Called the Bayon, it's an understudy for the Kona and is intended to go head to head with cars like the Volkswagen T-Cross and Nissan Juke, maintaining Hyundai's foothold in the increasingly important small SUV market while the Kona moves up in terms of size and price for its next incarnation.
The jacked-up, plastic-clad Bayon is based on the i20 supermini and while there isn't much shared on the surface, there's more synergy under the skin. The Bayon uses the same 1.0 three-cylinder turbo with 99bhp or 118bhp, and has front-wheel drive only.
Hyundai i20 N
Price: £24,995
On sale: Now
The new i20 N is Hyundai's answer to the Ford Fiesta ST hot hatch, and is inspired by Hyundai's World Rally Championship car, the brand claims.
The second performance model to come from Hyundai's N division, the hot i20 comes equipped with a 1.6-litre turbocharged four-cylinder petrol engine, which sends 210bhp to the front wheels through a six-speed manual gearbox. There's no dual-clutch option here.
Five driving modes and a performance differential help you make the most of the stiffer chassis and 6.8-second 0-62mph potential, while 18-inch wheels, lashings of red trim and a chunky rear spoiler ensure it has the kind of road presence hot hatch buyers expect.
Hyundai Kona N
Price: £30,000 (est)
On sale: Summer '21
Hot on the heels of the i20 N will come Hyundai's first performance crossover, the Kona N. On sale by the middle of this year, the costliest Kona draws on the running gear of the acclaimed i30 N hot hatch, which sits on the same platform.
That means it gets a version of the i30 N's 2.0-litre turbo petrol engine, and sends its 286bhp to the front wheels through an eight-speed dual-clutch gearbox. Unlike the i30 N, there's no manual alternative, but the Kona does come with the i30's optional e-diff, helping it sprint to 60mph in 5.5 seconds. A sporty makeover inspired by the Kona N-Line will mark it out as the flagship. 
Ioniq 5
Price: £36,995
On sale: Summer 2021
The first Ioniq was Hyundai's attempt to take on the Toyota Prius, but now the name is being rolled out on an entire family of electric cars to rival VW's ID brand.
First up is the Ioniq 5, a sharply styled hatchback with crossover inspiration that gives us a first taste of both Hyundai's new 'high-tech' design language and the advanced E-GMP platform that it will share with Kia. The entry-level £36,995 car comes with a 58kWh battery, but there's also a more powerful 72.6kWh version. Both batteries will be available with all-wheel drive, too.
Hyundai says that the Ioniq 5 will be capable of up to 280 miles on a charge, with ultra-fast 220kW DC charging possible. It's not billed as a hot hatch, but the 0-62mph time stands at an impressive 5.2 seconds in the 301bhp model. 
Kia EV6
Price: £40,895
On sale: October 2021
Kia is preparing to launch seven new EVs by 2026, and the EV6 coupé-SUV will be the company's halo model. 
The Jaguar I-Pace-sized model is a production car incorporating design cues from two striking Kia concepts from 2019: the 'Imagine by Kia' and the Futuron. The production car is built around the same E-GMP platform that sister brand Hyundai is using for the Ioniq 5.
This architecture has been designed purely for electric cars and provides a flat floor to maximise interior space.
The entry-level model uses a 226bhp electric motor to power the rear wheels, but there will be a 577bhp EV6 GT coming out in 2022 which should offer a 0-62mph time of 3.5 seconds while still having a 251-mile maximum range.
Kia says the EV6 will offer a maximum 316 miles of range with the 77.4kWh battery - starting at £48,395. 
Kia Sorento PHEV
Price: £44,995
On sale: Now
Kia recently boosted its big, and far more premium, new Sorento SUV's appeal with the addition of a new plug-in hybrid variant, which is on sale in the UK now. 
Combining a 1.6-litre four-cylinder turbo petrol engine with a 90bhp electric motor and 13.8kWh battery, the PHEV sends 261bhp to all four wheels, making it the most powerful Sorento in the range. Speaking of range, it should be capable of around 30 miles of pure-electric driving.
Boot space has dropped by just four litres over the conventional Sorento, and you get the same seven-year, 100,000-mile warranty – plus a choice of 2, 3 and 4-badged trims ranging in price from just under £45,000 to more than £53,000.
Land Rover Defender V8
Price: £98,505
On sale: Now
Land Rover's new Defender has gone down a storm, and now there's a brand new V8 version that's ready to provide the thunder to go with it.
The Defender V8 is offered in both short-wheelbase 90 and long-wheelbase 110 variants, and features a supercharged 5.0-litre V8 engine that develops 518bhp and 625Nm torque. As a result, 90 versions of the firm's Mercedes-AMG G 63 rival can sprint from 0-62mph in 5.2 seconds and go on to a maximum speed of 149mph. 
Land Rover has given the Defender V8 bespoke chassis tuning, but it still retains the awesome off-road prowess that's expected of the brand's cars, and an eight-speed automatic transmission. 
Prices start from £98,505 for the Defender 90 V8, rising to £101,150 for the longer 110 version. 
McLaren Artura
Price: £182,500
On sale: Autumn 2021
The first rung of McLaren ownership is now the Artura supercar that arrives in late 2021, but the words 'entry-level' do not compute when describing it. The new supercar is nothing short of a technological masterclass and is impossibly fast. 
In fact, the 671bhp plug-in hybrid is so quick – with a 0-62mph time of 3.0 seconds and a top speed in excess of 200mph – it blurs boundaries and closes the gap between it and the even faster 720S. Based on the Woking brand's all-new carbon architecture, the baby McLaren borders on comical when you realise it blends those epic numbers with a plug-in hybrid drivetrain that can average 50mpg and emit 129g/km of CO2.