Best used large SUVs and 4x4s 2023
The best used large SUVs and 4x4s in the business offer space, practicality, performance and low running costs
The reasons for the huge popularity of SUVs are numerous. Their higher driving position - plus the extra passenger and boot space - makes them more appealing to those who want a practical car that's easy to live with. Advancements in fuel efficient mean there's little penalty in running costs over a traditional family hatchback.
Then there's the styling to consider. The bulkier, sportier looks give drivers an exciting alternative to the MPVs that sold in such big numbers over a decade ago.
For many drivers, the temptation of four-wheel drive is a big pull too. A 4x4 will take varied terrain in its stride, and while few SUVs are true off-roaders, those equipped with 4WD will be in a better position to deal with narrow country lanes and who knows what else when the going gets tough in the winter.
But what are the best used large SUVs and 4x4s to go for in today's second-hand market? We've rounded up our favourites starting with the Used Large SUV of the Year from our Used Car Awards…
Best used large SUVs and 4x4s
1. Volvo XC90 (Mk2)
Our pick: D5 Momentum (£26,995 15/15 45k miles)
It's not hard to see why the XC90 scooped the Large SUV trophy at our 2022 Used Car Awards. Few cars are as versatile as the Swedish star, which delivers space for seven adults while retaining a decent-sized 316-litre boot. The interior is comfortable and beautifully built, while the exterior looks as slick as it did when the car arrived in 2015. 
The big Volvo is also great to drive, with accurate handling, a soft ride and excellent refinement. There's a wide choice of engines, including frugal diesels, punchy petrols and the T8 PHEV that combines nearly 400bhp with 30 miles of EV running.
BuyaCar finance options
With prices starting at more than £60,000, a new XC90 isn't cheap. However, with its styling having changed little since its launch, why not get a used model for less than half that? It's surprisingly easy to find monthly payments of under £600 on a four-year contract with a £3,000 deposit. 
Check out the latest used Volvo prices on our sister site Buyacar...
2. Kia Sorento (Mk3)
Buyers wanting to get as much SUV for their cash as possible should consider the third-generation Sorento. Like the closely related Hyundai Santa Fe, it represented a big step upmarket compared with its predecessor, making it a desirable second-hand buy. 
The spacious seven-seat interior is well up to the demands of a busy family, while standard four-wheel drive brings peace of mind. The only engine is a 2.2-litre diesel that isn't the most refined or particularly efficient, but it's muscular and, paired with the soft suspension, gives an easy-going character. Many cars will still have the balance of Kia's seven-year warranty.
Check out the latest used Kia Sorento prices on our sister site Buyacar...
3. Audi Q7 (Mk1)
If your budget can't quite stretch as far as an XC90, then how about an original Q7? Our left-field choice still looks surprisingly fresh, while the interior is spacious and well built, even if the technology is dated. Electrical glitches and neglect can cause problems, but the 3.0-litre TDI engine is bombproof and prices for good examples start at around £9,000.
Partnership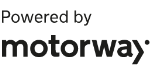 Need to sell your car?
Find your best offer from over 5,000+ dealers. It's that easy.
Check out the latest used Audi Q7 prices on our sister site Buyacar...
4. Skoda Kodiaq (Mk1)
The Skoda Kodiaq was launched in 2017, and it's been one of the top contenders in its class ever since. This has coincided with an impressive purple patch for Skoda, with the company boasting its strongest ever line-up thanks to shared DNA with Volkswagen, its parent company.
Initially the Kodiaq was offered with a 1.4-litre petrol engine producing either 124bhp or 148bhp, a 2.0-litre petrol producing 178bhp, or a 2.0-litre diesel in 114bhp, 148bhp and 187bhp forms. Four-wheel drive could be found on the most powerful engines, with it being an optional extra on mid-spec powertrains. Mid-way through 2018, the 1.4-litre petrol was replaced with an improved 1.5-litre unit, while a sportier Kodiaq vRS arrived in 2019 with a twin-turbo diesel making 237bhp.
Now that depreciation has set in, you can net the Mk1 Kodiaq in a number of trims for a very reasonable price. If you're willing to opt for petrol power then prices can dip even lower, however your running costs will be higher as none of the petrols are nearly as frugal. This is despite the 1.4- and 1.5-litre units employing cylinder shut-off technology.
If you can live with middling efficiency, the Kodiaq majors in practicality (Scout models come with seven seats), the infotainment system is slick and it drives very well indeed.
Check out the latest used Skoda Kodiaq prices on our sister site Buyacar...
5. SEAT Tarraco (Mk1)
The SEAT Tarraco is another large SUV with shared underpinnings, utilising the same platform as the Kodiaq. The SEAT is intended as the sportier offering, although this has more to do with the car's styling than it does performance: the engine line-up is identical, although there's no vRS equivalent of the Tarraco. If you want a SEAT with speed in mind, look at Cupra…
The 1.5-litre petrol feels underpowered due to its relative lack of torque, hitting 0-62mph in 9.7 seconds. Meanwhile the 2.0-litre petrol is much punchier with 320Nm at its disposal, taking the 0-62mph figure down to eight seconds flat. The 187bhp, 2.0-litre diesel is just as quick.
The more engaging feel of the Tarraco comes from the reduced ride height, which is 20mm lower than in the Kodiaq. As a result it performs a bit better in corners, and the ride is excellent over a variety of surfaces.
Check out the latest used SEAT Tarraco prices on our sister site Buyacar...
6. Land Rover Discovery (Mk5)
If off-roading really is your thing, then look no further than the Land Rover Discovery. It's ability to tackle the toughest terrain is unparalleled in the large SUV sector, thanks to permanent four-wheel drive, a huge amount of torque and - on the latest edition of the Disco - a diet that's stripped almost half a tonne from the previous car.
The current engine line-up consists of a 2.0-litre petrol producing 296bhp, a 2.0-litre diesel with 237bhp and a 3.0-litre V6 diesel boasting 302bhp. All Discos get an eight-speed automatic gearbox, air suspension for that can be controlled electronically and a Terrain Response system that allows you set up the diffs, ride height and traction control to suit whichever conditions you find yourself in.
The latest Land Rover Discovery is also the best yet in terms of driving on the road. Refinement is excellent and ride comfort is excellent, especially on the smallest 19-inch alloy wheels. Despite the improvements, fuel economy is poor: you'll struggle to draw more than 30mpg from any of the engines, while high CO2 emissions figures only serve to drive up road tax costs.
Check out the latest used Land Rover Discovery prices on our sister site Buyacar...
7. Peugeot 5008
The Peugeot 5008 is about as good as it gets when it comes to large SUVs at this end of the price spectrum. No, it's not as premium as the Volvo XC90 and Land Rover Discovery, but it gets the basics spot on and thanks to a lack of weaknesses, it's one of the best all-rounders on the market.
The engine line-up features a 1.2 PureTech 130 petrol, a 1.6 PureTech 180 turbo petrol and a 2.0 Blue HDi 180 diesel. Previously there was a 1.6-litre diesel as well, but this was replaced by a 1.5-litre unit in 2018, with the new engine offering more power and improved fuel economy. At 57.3mpg according to official tests, this is one of the most fuel-efficient cars of this size.
The Peugeot is lighter than most of its rivals, so even the smallest petrol engine packs enough punch to offer reasonable performance on the road. Inside you'll find an eight-inch touchscreen and a 12.3-inch digital screen behind the steering wheel for ultra-clear information on the move. With the exception of a few materials in the lower part of the cabin, the 5008 is a high-quality place to sit, belying its status as one of the more affordable cars in its class.
Check out the latest used Peugeot 5008 prices on our sister site Buyacar...
8. Hyundai Santa Fe (Mk3)
Any doubts about Hyundai's desire to push upmarket were blown out of the water by the third-generation Santa Fe. A decade on from its launch, the Korean machine's chiselled shape still looks smart, while the cabin is neatly designed, robustly built and positively bursting with standard kit. 
There's loads of space, and even adults won't mind sitting in the third row. The 2.2-litre CRDi diesel is a touch gruff and thirsty, but it pulls strongly and most cars are four-wheel drive. Light controls, decent visibility, a controlled ride and bulletproof dependability make the Santa Fe easy to live with.
Check out the latest used Hyundai Santa Fe prices on our sister site Buyacar...
Now find out more about the best used cars you can buy...