Best-selling cars 2023: the UK's top 10 most popular models
The Ford Puma continues to hold-off last year's best-seller, but 2023 isn't over just yet
​With only weeks left until we bid farewell to 2023, the race to become the UK's best-selling car is hotter than ever. November marked the 16th consecutive month of growth for the new car market, with 156,525 models hitting the road, and registrations were only 0.1 per cent below pre-pandemic levels.
With the Zero-Emission Vehicle (ZEV) mandate looming, only 24,358 battery-electric vehicles (BEVs) were registered last month — a notable decline of 17.1 per cent. What's more, 77.4 per cent of these vehicles were purchased by fleets and businesses, meaning private buyers are still very much in the minority. Hybrid and plug-in hybrid registrations did experience a notable spurt of growth, though, increasing by a rate of 27.8 and 55.8 per cent respectively.
While 2022's best-seller, the Nissan Qashqai, is holding firm with 4,116 units sold last month, it's still yet to topple the Ford Puma, as an additional 4,298 of those also hit the road. The Vauxhall Corsa continues to lead the charge for the small car with 4,185 being snapped up by customers, while the MINI and Audi A3 are also continuing to help keep the SUVs at bay.
The Ford Puma is in pole position as we approach 2024, but with manufacturers and third-party brokers offering up plenty of tempting finance deals, a last-minute defeat isn't entirely out of the question.
Below you'll find the 10 best-selling cars in the UK for 2023 so far…
The UK's best-selling cars 2023
1. Ford Puma - 46,434
The Ford Puma has sat comfortably at the top of 2023's sales charts for a whopping eight consecutive months, so it's certainly the bookies' favourite to be this year's outright best-seller. The demise of the closely-related Fiesta supermini could be contributing towards this sales boom, too, as customers look for a similar alternative. Rival brands will need to pull a real rabbit out of the hat in order to knock Ford's small SUV off of the podium, so some attractive bargains could start to appear.
2. Nissan Qashqai - 39,068
Last year's best-selling car is still lurking in the Ford Puma's shadow, but the Nissan Qashqai now only has a few weeks left to reclaim its throne. Even if it fails to do so, though, over 39,000 units being sold is clear proof that the UK still loves this home-grown mid-size SUV.
3. Vauxhall Corsa - 37,826
Britain loves its SUVs, but the Vauxhall Corsa is continuing to lead the way for supermini sales. Its regular appearance towards the higher end of this list should go some way towards quashing concerns about the demise of the small car - even though the smaller city car segment has seen a major decline. 
4. Kia Sportage - 34,620
Kia is continuing its attempts to move up market and the latest Sportage is clear evidence of that process in action. The fifth-generation Sportage's eye-catching styling, comfortable ride and up-to-date technology mean that this model has come a very long way from its utilitarian roots, and it's far more appealing to buyers as a result.
5. Hyundai Tucson - 32,301
Much like its Kia Sportage sister car, the Hyundai Tucson has developed into a much more sophisticated vehicle than its predecessors. Class-leading levels of space, a striking design and solid build quality are just some of the reasons why we have named it our Mid-size SUV of the Year for three years in a row. 
6. Tesla Model Y - 31,083
Although sales have dropped quite sharply over the latter half of 2023, Tesla's Model Y is still a regular sight on this list. The Model Y SUV is currently Britain's most-popular electric car, but with the massively-updated Model 3 saloon now on sale, the Model Y could eventually find itself knocked down by its own sibling.
7. MINI - 29,777
Since 1959, Britain has always loved the Mini. Today, the next generation of MINI models is due to arrive very soon but, in the meantime, buyers are still snapping up the brand's existing models in droves. 
8. Nissan Juke - 29,272
Nissan's quirky crossover has long been a sales success for the brand, and the second-generation model is continuing this trend. Although the Ford Puma is leading the way for crossover sales, the Juke is holding its own.
9. Vauxhall Mokka - 28,390
Vauxhall is on something of a small car roll, not only has the Corsa sat high on this list for several months, but the Mokka crossover is a regular sight, too. The Mokka is a rival for the Ford Puma and Nissan Juke that appear further up this list, but unlike those two, this model has the option of all-electric power.
10. Audi A3 - 28,178
Now that the Ford Fiesta is just a memory, the Audi A3 has taken its place as 2023's tenth best-seller. The big three German premium brands — Audi, BMW and Mercedes — were once staples of Britain's roads, but this family hatchback is the only model to represent them in this year's list. This could be evidence of the traditional executive car's declining popularity.
Sales vs registrations: inside the numbers
There's an important distinction to be made where the UK's monthly and annual car sales numbers are concerned. Namely, that they don't actually count the number of cars sold in the sense that many people might imagine. The numbers provided by the SMMT are for car 'registrations' rather than 'sales'.
When customers buy a new car it is registered before it can be driven on the road but cars are also registered by manufacturers and dealers before they have a customer to go to. This practice of pre-registering cars is done for various reasons but often the goal is to move stock through the supply chain, avoiding bottlenecks or to hit targets. It means that a significant proportion of the cars in the 'sales' figures could be pre-registered and estimates range from between 10 and 20 per cent.
Partnership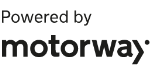 Need to sell your car?
Find your best offer from over 5,000+ dealers. It's that easy.
Looking to sell your current car quickly and for a good price? We've partnered with Motorway to bring you the best offer from its network of UK dealers...