Category winners
We reveal the best cars in 10 categories - from reliability to performance and running costs - as voted for by you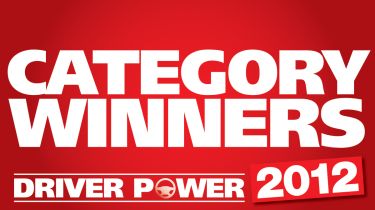 We don't only want to find out which is the best car in the UK – we want to find out which car suits your needs best.
For that reason, we asked drivers to rate their car, new and old, out of five in 10 individual categories, from build quality and performance to practicality and even running costs to give us your verdict on what it's like to buy, run and live with them day in, day out.
This year we added an all-new and increasingly important category: technology. Was your car's gadget-free dashboard left trailing behind modern equivalents, or was it packed with the latest interactive tools? We found out by asking you to rate its usefulness, ease of use, reliability, innovation and value for money.
Click the links below to find out the winners and losers in each category – whether you're looking for the most comfortable car, the lowest running costs or the best performance.
See the results…
How are our results calculated?
Our survey asks drivers to rate their car out of five in 10 key categories. An independent data processing company then crunches the numbers to provide the overall average scores.
Why doesn't my car feature?
Not all models can be included, due to the sheer number of cars on UK roads. Plus, to ensure our results are reliable, we need a large number of drivers of each vehicle to complete the survey.
See the results for previous years…