Best for ride quality
The models that soak up the roughest roads for a soft and relaxing ride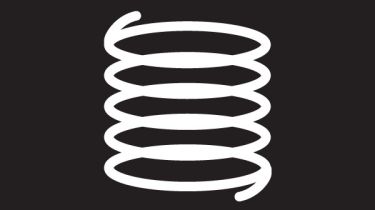 UK roads are notorious for their bumps and potholes, so a car's ability to glide over these smoothly is often a key selling point.
Low-profile tyres and firm suspension can ruin a car's ride, but which models are the most comfortable on British tarmac?
1. Jaguar S-Type The Jaguar S-Type strikes the perfect balance between performance and comfort according to owners – and that could be down to the fact it's British. Our roads are notoriously rough, so it helps that it's been developed by British engineers who understand what British drivers want. The Jaguar XF only just missed out on a podium spot, too, taking fourth place in this category.
2. Land Rover Discovery 4 For such a high-riding and luxurious off-roader, you'd expect the Discovery to boast a smooth, comfortable ride – and you'd be right. This is another British-built car able to soak up the worst lumps and bumps on the road. There is a trade-off, though: that soft suspension has resulted in a 74th- place finish for the Discovery in the handling category.
3. Mercedes E-Class The Mercedes E-Class has been around in one form or another since the early nineties, giving the company plenty of time to perfect the way it drives. Buyers are treated to a pillow-soft ride that helps make this one of the most relaxing cars on the road. Even the previous Mercedes E-Class makes an appearance on this list, in eighth place.
Last place: Smart ForTwo We've complained about the ForTwo's poor ride for years, and now buyers are expressing their displeasure, too – placing the tiny city car last in this category. In fact, the ForTwo got the lowest score of any car in any category, with an average of just 59.13 per cent. Second-to-last was the Land Rover Defender, which scored 65.36 per cent.
Click here to download the full results
Position
Make
Model
%
 
 
 
 
 
1
Jaguar
S-Type
95.19%
     
 
 
 
 
2
Land Rover
Discovery 4
93.47%
     
 
 
 
 
3
Mercedes
E-Class MkIV
92.13%
     
 
 
 
 
4
Jaguar
XF
91.60%
     
 
 
 
 
5
Ford
Focus MkIII
91.03%
     
 
 
 
 
6
Land Rover
Freelander 2
90.71%
     
 
 
 
 
7
Skoda
Superb MkII
90.50%
8
Mercedes
E-Class MkIII
90.12%
     
See the results…