Best for braking
The numbers have been crunched, and we can reveal the cars that are the top of the stoppers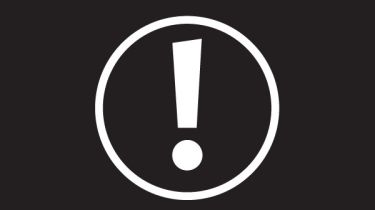 How well a car stops is arguably more important than how it goes. A predictable brake pedal and knowing how your model will perform in an emergency stop are key to driver confidence.
With advanced braking systems now featuring on smaller, less expensive cars, this category is not the foregone conclusion it once was.
1. Jaguar XF For the second year in a row, the Jaguar XF has the best brakes in our survey. Drivers were impressed by the responsive pedal and stopping power on offer from the big executive car. In fact, it beat many smaller and sportier cars, including the Audi TT, MINI Cooper and Volkswagen Scirocco, with a fantastic score of 94.91 per cent.
2. Mercedes E-Class It's another executive car at number two and an improved result for the Mercedes E-Class, which finished fourth in this category last year. With an average score of 94.32 per cent, it wasn't too far behind the Jag. Drivers praised the sense of safety and security the responsive brakes provide.
3. Skoda Superb That's one more podium finish for the Skoda Superb, as it takes third place in the braking category. Drivers told us that the brakes in the Superb were excellent, despite the size of this family car. It must be a characteristic of modern Skodas, as the Superb only just beat the fourth-place Yeti in this category.
Last place: Land Rover Defender The Land Rover Defender's brake pedal feels disconnected from the wheels and a serious amount of pressure is required to bring the car to a standstill. So it's no surprise to find the ancient 4x4 at the bottom of this list, with some of the older cars in the survey making up the last 10 models.
Click here to download the full results
Position
Make
Model
%
1
Jaguar
XF
94.91%
2
Mercedes
E-Class MkIv
94.43%
3
Skoda
Superb MkII
93.29%
4
Skoda
Yeti
93.21%
5
Vauxhall
Meriva MkII
92.37%
See the results…