Best cars to own in 2014
The top 150 cars to own in 2014, sorted by category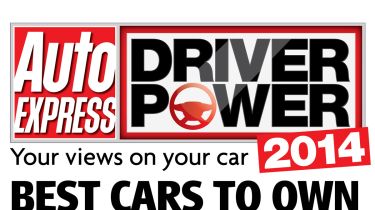 Britain's most influential car reliability and satisfaction survey is back, and with more than 50,000 of you taking part in this year's poll, the results are more revealing than ever.
We've counted all the scores and analysed the results, and are delighted to announce the winners and losers - sorted by category. 
You can use the table below to sort through the top cars by category, with the best cars for each aspect highlighted in bold.
This year's winner: Skoda Yeti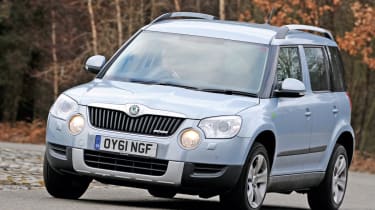 For the third year in a row, the Skoda Yeti takes top spot in Driver Power. And it maintains its envious record of having never finished outside our survey's top two. Again, this time its ease of driving, build quality and road handling are the basis for its impressive performance.
It doesn't rank lower than 33 in any category, which is an extraordinary achievement. Four years after launch, reliability is proving a major factor in owners' satisfaction with the car. Ride quality and seat comfort are small niggles, but this shouldn't put any kind of blemish on the Yeti's virtually immaculate record. While ratings in some other categories are beginning to drop off a little as time passes, the overall satisfaction remains very strong. In fact, the actual score is higher than last year's.
It shows little sign of being knocked off the podium, then. In fact, a recent facelift looks set to strengthen the Yeti's position further – so who would bet against it taking a fourth victory in 2015?
You've read the 2014 Driver Power survey results. Now it's time to take part in the 2015 survey. Tell us about your car here.
The full Driver Power 2014 report is in the current special issue of Auto Express on sale at all good newsagents.