Best holiday cars 2017
Looking for the perfect summer holiday car? Our handy guide rounds up the best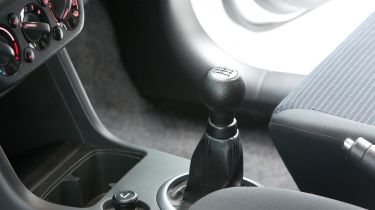 Summer holiday season is well under way. And for millions of us that means packing up the car, hitting the road and putting miles between ourselves and everyday life, but what are the best holiday cars?
On average, Brits drive 7,900 miles a year, and with a return trip from Leeds to Cornwall clocking up 800 miles, a holiday can make up a significant portion of our annual mileage. That's a lot of time spent in the car, which is why it's important to have a vehicle that's going to be a reliable, comfortable and enjoyable addition to your time away.
• Driving abroad: your holiday car guide
However, it's not as simple as just picking the best car on the market as different cars will excel depending on the type of holiday you are planning. The new Land Rover Discovery is our 2017 Car of the Year, but it's not going to be the best car for the job if you're planning a city break. Similarly, the Volkswagen up! is great to drive and enormous amounts of fun, but will be far from ideal if you're planning to head off road.
To help you decide the best car for your holiday, we've listed our favourites in eight different categories. So whether your priority is keeping the kids happy, carrying outdoor adventure gear or staying refreshed on an epic road trip, follow our guide and it shouldn't be your holiday wheels that lets you down.
Click on the links to the left or below for our best holiday cars in each category...