Cult of Cupra: the origins of SEAT's famous sub-brand (sponsored)
What are the origins of CUPRA? We take a detailed look at the history of SEAT's sporty sub-brand
The origins of SEAT's CUPRA sub-brand can probably be found in the formation of SEAT Sport during 1985. Although SEAT had enjoyed success in rallying before then, it was the setting up of a standalone motorsport department that not only heightened the company's motorsport aspirations, but that started to carry over this racing know-how to the road cars.
SEAT would start small, but feisty, with performance versions of the much-loved Mk2 Ibiza in the mid-1990s. Originally with engines evolved from those found in the Mk2 VW Golf GTi, the model reached its zenith in the 2-litre 16v CUPRA, most memorably in stunning 'Kiwi Green' paint with matching white wheels.
The livery was a tribute to what was happening in the 2-litre 'Kit car' F2 class of the World Rally Championship at the time, where SEAT Sport would triumph as champions for three years on the trot – 1996,1997 and 1998 – and it also heralded the birth of a new SEAT sub-brand: CUPRA. A contraction of CUPRA Racing, the CUPRA badge would from this point on stand for potent performance and a joyful, young-at-heart spirit that marked the cars out as something subtly different from established contenders in the hot hatch class.
With the facelift of the Mk2 Ibiza came new turbocharged engines in the form of the 1.8 Turbo, first with 156hp in the CUPRA and then in a new CUPRA R model packing 180hp. The adding of the 'R' suffix would come in time to stand for the ultimate in SEAT's performance range, reserved for those cars with really formidable acceleration, handling and braking performance.
If CUPRA's beginnings were based around small hatchbacks aimed primarily at those younger buyers looking for a sporty but practical car, then the arrival of the new C-segment Leon hatchback in 1998 opened up a wealth of new opportunities. That same year SEAT Sport had entered the top class of the WRC with a factory team running Cordobas, and just 12 months later the company pulled the wraps off the Leon 20vT. In time known as the Leon CUPRA, and latterly the Leon FR, this 180hp hot hatch created a huge impression in the marketplace, with a class-leading power output, fine handling, bright colours and great value for money. But it was with 2002's CUPRA R that SEAT really created a classic hot hatch, with aggressive body styling and 210hp, rising to 225hp in models built from 2003 onwards.
This Mk1 Leon CUPRA R has become a true hot hatch favourite over the years, appealing to a very broad customer base of both committed driving enthusiasts and buyers interested in design, specification and value for money at the same time. Still using the 1.8 T engine that formed the basis of the standard CUPRA, the later-spec R mustered 280Nm of torque and could sprint from rest to 62mph in just 6.7 seconds. Today these first Leon CUPRA Rs are becoming increasingly collectible.
SEAT's sporting ambitions continued with the Mk3 Ibiza, offering a two-tier range of 150hp FR and 180hp CUPRA versions, but was significantly bolstered once again with the arrival of the second-generation Leon in 2005. Now with the added benefit of a multi-link rear axle, SEAT launched the 200hp Leon FR in 2006, followed soon after by the 2-litre TFSi-engined CUPRA with 241hp and 320Nm of torque. This potent, durable engine allowed the CUPRA to reach 62mph from a standstill in just 6.4 seconds, but there was even more to come: the 265hp CUPRA R, with its diamond-stitched leather bucket seats and distinctive rear diffuser, would be the ultimate Leon of this period, with a top speed electronically limited to 155mph.
Partnership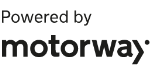 Need to sell your car?
Find your best offer from over 5,000+ dealers. It's that easy.
The Mk4 Ibiza CUPRA showed SEAT at the forefront of technology again, with a 180hp CUPRA that featured an engine both turbocharged and supercharged, and a seven-speed twin-clutch DSG gearbox. During this period SEAT enjoyed considerable success in touring car racing the world over, battling for honours in the British Championship and winning the WTCC in both 2008 and 2009.
But it's the current Leon CUPRA that has really shown what performance SEAT Sport can achieve. Launched in 265hp and 280hp forms, a Performance Pack-equipped car with bigger brakes and stickier tyres snatched the front-wheel-drive lap record at the Nurburgring Nordschleife in 2014.
The subsequent road car, the lighter 'Ultimate Sub8' model, has been one of evo's favourite hot hatchbacks of recent years, as Contributing Editor John Barker explains: "The CUPRA Sub8 made a huge impact on me. Not because it set a great time at the Nurburgring but because it was such a sensational road car. Subtle in looks, practical and everyday useable but capable of humbling ostensibly much more serious performance cars with its superb ride, inspiring handling and amazing grip. A true 'giant killer'."
With further upgrades to first 290hp and now 300hp in the latest version, not to mention the forthcoming Leon CUPRA R with 310hp, the CUPRA brand is more vibrant – and powerful – than ever before. It has also grown a significant fanbase, epitomised by the hugely popular Cupra.net enthusiasts' website. As forum user 'theoldboy' says of the CUPRA brand: "A Wolf in sheep's clothing that makes me smile every time I drive it." It's clear that CUPRA's blend of performance with everyday usability and dramatic style is as relevant, and popular, as ever.
Complete our survey for a chance to win £100 in John Lewis vouchers.