Top 10 best hot hatchbacks to buy 2023
The best hot hatches offer giant-killing performance and a gripping drive, all wrapped in a user-friendly package
​Britain loves a good hot hatch. They provide fun, usable performance in an affordable, practical, everyday package. But some are better than others and you're here to find out which are the best hot hatches on sale today.
There is indeed an excellent selection of hot hatches to choose from at the moment, and our list contains some seriously capable machinery. Better still is that while the performance of hot hatches has increased, the running costs still remain fairly low, meaning you get a great balance of smiles per mile and miles per gallon. 
Thanks to some clever engineering and modern technology, the latest hot hatches are able to deliver enough performance to embarrass sports cars and even some supercars. Cars such as the Audi RS 3 and Toyota GR Yaris have four-wheel drive to boost their performance, while the Ford Focus ST and Golf GTI use trick electronics and front diffs to boost front-wheel traction.
What makes hot hatches so popular is their ability to mix fun and practicality - so which hot hatchbacks are the best to drive, while still maintaining their versatile side? Our top 10 reveals all…
Top 10 best hot hatchbacks 
1. Honda Civic Type R
The previous-generation Civic Type R FK8 was already a class-leading combination of driver engagement and outright performance, so when the time came to replace it with the latest FL5 model, Honda set about refining the recipe rather than radically reinventing it. 
It was a brave move given the market's insatiable thirst for more power, grip and capability - not to mention the new car's eye-widening £49k price tag - but the result is one of the most absorbing hot hatchbacks ever produced, and a clear winner of our 2023 Hot Hatchback of the Year award.
By retaining similar mechanicals to the previous Type R, Honda's engineers were able to painstakingly refine the package during the FL5's development, rather than finding their feet with all-new components. The Type R's engine is feistier than before, the chassis is even more alert and drive mode customisation unlocks its potential as a sublime machine for road and track. 
Couple this with a classier design plus vastly improved cabin quality and the Civic Type R justifies its asking price and then some. As Honda moves towards electrification, this Type R could very well go down as one of the last truly great hot hatchbacks. 
2. Hyundai i20 N
Hyundai is clearly serious about establishing itself as a maker of capable driving machines. Its first hot hatchback effort, the i30 N, was impressive enough, and the i20 N is even better. With ex-BMW M boss Albert Biermann pulling the strings, the i20 N has been developed as a high-performance road car that really delivers on the twisty stuff. Its ability to grip through hard cornering is astonishing and just inspires confidence as you get back on the power.
Partnership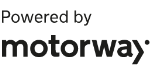 Need to sell your car?
Find your best offer from over 5,000+ dealers. It's that easy.
The 1.6-litre turbocharged, four-cylinder petrol unit produces 201bhp and 275Nm of torque, and is paired with a terrifically smooth six-speed manual 'box. There's plenty of aural drama too, with the snarly engine sounding particularly aggressive and urging you to push on.
Hyundai's small hot hatch is all the more appealing when you consider its starting price of a little under £27,000. Factor in the generous levels of standard kit, and the i20 N is a package that really starts to make sense. In fact, we liked it so much the i20 N was our Hot Hatch of the Year for 2021 and 2022.
3. Mercedes-AMG A 45 S
While most hot hatchbacks offer decent levels of standard kit, the overall sense of luxury tends to be quite rare in this class. The Mercedes-AMG A45 S does a stellar job of plugging this gap by offering a premium interior and excellent on-board tech mixed in with blistering performance.
With 415bhp on tap, the A45 S boasts the world's most powerful four-cylinder engine. This will launch it from 0-62mph in just 3.9 seconds, which means this family hatchback is quicker off the line than its AMG GT sports car sibling and can even worry some supercars. Top speed is 168mph.
An eight-speed automatic gearbox is standard and power is delivered to all four wheels. The gearbox has a manual mode, too, to make things even more engaging and fun. 
4. Toyota GR Yaris
The indomitable Toyota GR Yaris remains an entirely unique proposition in the hot hatch space - a genuine homologation special shot through with motorsport knowhow and expert engineering. Considering the car's rallying DNA, the exterior is somewhat mundane, but that only extends the Toyota's appeal for some. 
Powered by a willing 1.6-litre turbocharged three-cylinder engine, the GR Yaris puts out 257bhp to all four wheels, and it's utterly unflappable in all kinds of weather. It feels squat, muscular and taught as it flicks through corners, inviting the driver to carry more speed and commitment to stretch its capabilities. 
For those who'd prefer this performance to be delivered with more fanfare, the Civic Type R requires more thought to thread down a damp B-road, and ultimately, offers marginally higher rewards. Nevertheless, the GR Yaris is a triumph from behind the wheel - so much so that we can forgive its dated infotainment system and slightly cramped cabin. 
5. Audi RS 3
With Audi moving steadily towards full electrification, it's likely that the current RS 3 will be the last five-cylinder car to wear the four rings. Fortunately, it is also one of the brand's best RS models in years, so it would at least mark a fitting end to the era.
The RS 3 produces 395bhp from its 2.5-litre turbocharged motor, so the Mercedes A 45 S has it pipped when it comes to outright power. However, the Audi makes full use of its power thanks to its RS Torque Splitter rear differential. By apportioning up to 100 per cent of rear axle torque to the outside tyre, the RS 3 can pull off balletic powerslides, and allows the driver to indulge in oversteer on the exit of corners. 
When pootling around, the slick double-clutch gearbox, relatively forgiving ride and tech laden interior give the RS 3 an impressively wide operating window, while the swollen body panels give a pleasingly subtle hint at its performance.
6. Hyundai i30 N
Not too long ago, the idea of Hyundai producing a top-tier hot hatchback seemed laughable, but the South Korean brand quickly silenced its doubters when it launched the i30 N: it's very first hot hatch. 
With a 276bhp 2.0-litre petrol engine, the i30 N has enough straight-line performance to mix it with all but the most hardcore hot hatches. A less-powerful version was also briefly available in the UK, but very few customers chose this so it was removed from the price list here. The i30 N's four-pot motor is paired with a six-speed manual gearbox as standard, but an eight-speed dual-clutch automatic is available as an optional extra.
It's the steering, chassis, brakes and interior spec that set the i30 N aside, though; in all these respects it's right up there with the very best. And for just over £35,000, it's also exceptionally well specified inside, making it great value for money.
It features myriad customisable settings accessible through its eight-inch touchscreen, including an electronically adjustable limited-slip diff, adaptive dampers like the Civic Type R, a switchable exhaust and even rev-matching if you tick with the six-speed manual 'box. 
7. Ford Focus ST
Yes, the latest Focus ST is very quick, but despite its attitude, the sophisticated tuned suspension, and the superbly quick steering that (combined with the chassis) gives the car its trademark agility, it's also well mannered, which makes it easy-peasy to live with every day as a result. So don't think that because it has a 0-62mph time of 5.7 seconds and a top speed of 155mph that the latest ST is any sort of a madman. In reality it's quite the opposite, and one of the best hot hatchbacks you can buy for around £37,000. 
There are clever adaptive dampers available, a fruity exhaust that enhances the 2.3-litre EcoBoost motor's sound signature, an electronically controlled limited-slip differential and even features such as flat shifting and launch control, depending on what options you spec.
The optional Track Pack offers an even sharper hot hatch experience by adding manually adjustable KW coilovers, upgraded brakes, lighter 19-inch alloy wheels and Pirelli P Zero rubber helping to raise the ST to another level.
Unlike any other entry on this list, the Focus ST is also available as an estate if you need the extra practicality – and there's nothing cooler than a performance estate.
8. BMW 128ti
As a German hatchback, the BMW 1 Series often finds itself being compared with one of the toughest competitors on the market, the Volkswagen Golf. So, naturally, the hot, front-wheel-drive 128ti quickly found itself up against the car that started it all, the Golf GTI.
While both cars offer plenty to make them appealing, the 128ti has the edge when it comes to pure driving pleasure. The same turbocharged 2.0-litre, 4-cylinder engine from the MINI Cooper produces 261bhp, and is good for a 0-62mph time of 6.1 seconds and a top speed of 155mph. While these may not be the quickest figures in the hot hatch world, when you mix in the 128ti's relatively low weight, limited-slip differential and tweaked suspension, you'll probably be having too much fun to really care.
9. Volkswagen Golf GTI Clubsport
The latest Golf GTI didn't immediately capture our hearts like some of the firm's earlier efforts, but it remains a formidable, well rounded package that sneaks ahead of the Cupra Leon 300 that uses similar VW Group technology. 
The GTI Clubsport feels muscular and urgent on the move thanks to its 2.0-litre turbocharged motor, which sends nearly 300bhp to the front wheels alone. While the Mk8 GTI doesn't tackle undulating b-roads with the finesse of some of its forebears, extensive drive mode options allows you to tailor its responses for different moods, and it always feels surefooted and grippy. The steering is accurate, and provided you keep the entry speed in check, the GTI hooks around apexes very neatly. 
It's a fraction less spacious than the Cupra Leon 300 inside, but the Golf GTI's interior is as intuitive as the base car's - which is to say, deeply frustrating in real terms. The ergonomics and infotainment system lag behind the pack, which is a shame when the car feels well engineered at its core. 
10. Cupra Leon 300
The Cupra Leon does everything you want a hot hatch to do – it's fun to drive, extremely rapid, with good looks and a reasonable price tag. What's not to like? Ok, the brand might be a bit of a mystery to some, but if you do your homework you'll know that the Cupra Leon is a deeply capable, athletic machine that also offers the essential practicality of a great hot hatch. 
When we first tested a Spanish-spec Cupra Leon 300, its supreme grip and poise on track took us - and the Golf GTI Clubsport we pitted it against - by surprise, but we've since driven UK models which fell short of that first impression. Still, the Cupra's 296bhp hauls it from 0-62mph in just 5.7 seconds, and the power is well contained thanks to an approachable handling balance. 
The cabin tech can be fiddly at times, but the Leon's ample rear legroom and 380-litre boot make this a versatile hatchback with sports car pace.
If you're looking for maximum thrills, read our list of the fastest accelerating cars in the world...