The history of the SEAT Leon CUPRA R (sponsored)
The new SEAT Leon CUPRA R made its debut at the Frankfurt Motor Show, but we turn back the clock to look at its origins
On the SEAT stand at the recent IAA Frankfurt Motor Show, its copper details shimmering under a multitude of show lights, the latest incarnation of the Leon CUPRA R was unleashed. With 310PS it's the most powerful road car SEAT has ever made, and surely the most exclusive, advanced, impressive and sophisticated. But where did this Leon CUPRA R story begin? And just how far has it come over the past 15 years?
The answer lies around the turn of the millennium and with a car called the Leon 20vT. This vehicle was a true CUPRA in all but name – indeed, the name would later be changed to CUPRA, before SEAT settled on FR as a suitable title. Appearing in 1999, and with 180hp from its turbocharged 1.8-litre engine, the 20vT set a new benchmark in the hot hatch market for power. But there was much more to the 20vT than just class-leading power outputs: the so-called Mk1 Leon was a very handsome car, while its roomy cabin, generous levels of standard equipment and attractive price tag also went a long way to making it a runaway success.
Perhaps encouraged by this reception, and with a plan to launch 'R' versions of both the new Leon and the updated version of the Mk2 Ibiza, SEAT Sport set to work. The resulting Leon CUPRA R of 2002 came as something of a shock. Fellow VW Group brand Audi had already launched its original S3 by then, of course, but it was heavier, and with four-wheel drive and a more 'grown-up' demeanour, it was a different sort of car to the hard-charging SEAT. Staying within the group, there was the VW Golf V6 4MOTION, too, but it was also heavier, all-wheel driven and, with 'just' 204hp from its narrow-angle V6 engine, it lacked the punch of the Leon.
Why? Because SEAT was bringing its car to market with 210hp, which in a light car redefined what constituted hot hatch performance. Only Ford's new Focus RS of the same period offered slightly more power – 215hp – but it was notoriously difficult to drive in certain circumstances, and its brash looks and gaudy interior were not to all tastes. In any case, that power deficit soon evaporated a year later when SEAT upgraded the Leon's engine to 225hp and 280Nm of torque.
This classic Leon CUPRA R established so much of what the CUPRA brand and specifically the R model line stands for to this day. It was sportingly aggressive but also cohesively and attractively designed, equally at home in both the paddock of a racing circuit and outside the owner's favourite restaurant. It was spacious inside and well appointed, with a high level of standard equipment, and long journeys were no problem just as much as trackdays were fun. Here was a car for all days, that achieved a rare blend of usability and ultimate performance – it's no wonder it sold so well.
Incredibly, that was all 15 years ago, and what seemed like the absolute zenith of the type at the time would barely qualify as a warm hatch in the current market, at least when considering power figures alone. There has, of course, been a bridge to the latest CUPRA R – a machine with precisely 100hp more than that first Leon of 2002, don't forget – and that was the 2009 Mk2 Leon CUPRA R.
Partnership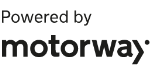 Need to sell your car?
Find your best offer from over 5,000+ dealers. It's that easy.
SEAT had expanded its sporting range considerably by the time this car came about, and its emphasis shifted subtly to become more of an exclusive 'halo car' compared with the first model. As it was, SEAT already had two fine hot hatches in the 200hp Leon FR and 241hp Leon CUPRA, but the 265hp Leon CUPRA R took things to the next level, with a top speed now electronically limited to 155mph.
Riding on gorgeous 19-inch wheels – the biggest ever fitted to a SEAT at the time – and with diamond-stitched leather on the bucket seats, the new car certainly had a more premium feel than its predecessor, while simultaneously offering even better performance. With SEAT excelling in the World Touring Car Championship, the CUPRA R's link to the track was maintained.
Yet eight years is a long time in the world of the performance car. Not only does the new car's 310hp (300hp when fitted with a twin-clutch automatic transmission) dwarf the previous R model outputs, but its performance on the road is of a different magnitude. The Mk1 managed 0-62mph in 6.7 seconds, which seemed very quick at the time, and the Mk2 6.2 seconds, but this latest version is expected to get close to just 5.5 seconds – over a second quicker than the original.
The new car boasts different driving modes and electronically adjustable dampers; driver assistance technology that would have been the stuff of science fiction back in 2002. It has bespoke bodywork that covers a wider track, and the option of matte paint and copper detailing – a finish that wouldn't have even made it off the designer's sketch pad 15 years previously. Despite all of this advancement, that same recipe of winning performance, design and specification is as strong as ever. 
Complete our survey for a chance to win £100 in John Lewis vouchers.