Cupra Born V3: long-term test review
Final report: a family holiday in Chester is child's play for our Spanish EV
Find your Cupra Born
Offers from our trusted partners on this car and its predecessors...
Or are you looking to sell your car?
Advertisement
Verdict
Cupra makes some of the best models in the whole Volkswagen Group, and the Born plays its part in that. It suffers from infotainment flaws that have blighted many of its stablemates, but has a good combination of space, comfort and performance, along with a whopping battery that makes longer road trips less of a hassle than you might expect.
Mileage: 9,012
Efficiency: 3.9 miles/kWh
We saved the best till last with our Cupra Born, which has now gone back with a smidgen over 9,000 miles on the clock after six months of service. For most of that time, our 77kWh V3 all-electric hatch has been restricted to daily commutes and school runs. But on literally its final weekend in our hands, we gave it a proper test with a dreaded family road trip.
Predictions of sunny weather forced my hand in half-term week, and persuaded me to book a few days' holiday in Chester, around 200 miles away from home. The plan for the journey north was to leave my driveway with a full charge, then stop at Instavolt's enormous Banbury charging area for a slug of electricity as we neared the top of the M40. A further pair of Instavolt units near Nantwich offered scope for an extra top-up closer to our destination, if I felt it necessary – although I was optimistic that the car could make it anyway. 
I'd be behind the wheel throughout, with my son alongside, while my wife turned the rear seats into a mobile office for the day. God bless mobile-phone tethering, eh?
Sure enough, the spring break was blessed with beautiful weather, and with its boot not quite bursting at the seams, the Cupra was in its element. Three up, and despite the hefty suitcases, we reached Banbury with just under 75 per cent charge remaining, and then squeezed in a quick car wash, coffee and splash'n'dash in Nantwich to make sure we'd arrive in Chester with most of the battery capacity still available. 
The run back home was even more straightforward, as I retraced my steps to the first charge point, then elected to bypass Banbury (keeping an eye, of course, on how quickly the predicted range was decreasing) and head straight for home. We made it with more than a quarter of the battery left. If you wanted proof of how easily you can travel more than 400 miles on electricity alone, this was it; chargers were available throughout, and they all worked perfectly.
In lots of ways, in fact, this final fling played to the Cupra's strengths. Throughout its time with us, we've found the Born a surprisingly compliant and comfortable urban runabout (despite its sporty-looking 20-inch wheels), with generous amounts of cabin space, a well judged boot and solid cruising refinement. The 77kWh battery helps too, of course, for while cold-weather performance was below par (blame the lack of a standard heat pump), warmer conditions delivered a range approaching 300 miles.
Indeed, the only real fly in the ointment in the six months – and it happened several times – was the infotainment system falling over and ruling itself out for a journey. This normally involved it failing to hook up to a smartphone correctly, but at least twice it went the whole hog and refused to allow us access to the heating and ventilation controls too. It has been a timely reminder that while car companies are generally good at making dynamically sound, safe vehicles, the software that runs within them is an entirely different ballgame.
Partnership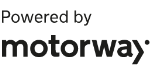 Need to sell your car?
Find your best offer from over 5,000+ dealers. It's that easy.
Is the Born the best of the VW Group's MEB-platform cars, then? We're not sure that as an overall mix of space, practicality, comfort and refinement, it's better than Skoda's excellent Enyaq iV. But it certainly feels a notch above the pre-facelift VW ID.3 on interior fit and finish, and we came to appreciate the 'Cupra' touches, such as the trademark flashes of copper in the cabin. 
What we can say with certainty is that now that the Born has gone, we're going to miss it – perhaps not as the hot hatchback its styling and image clearly aspire to, but as a solid all-round family EV. 
Cupra Born V3: third report
We're warming to our sporty Cupra Born EV
Mileage: 7,150
Efficiency: 3.6 miles/kWh
We know what you're thinking: latest long-term report on an EV, photoshoot in a charging hub – get ready for a tirade on how fickle the UK's infrastructure is, right?
Wrong. That's not why we're here. Now that spring has truly sprung, temperatures are generally sitting in double figures most days – and our Cupra Born is finally living up to its billing: a modestly sized family hatchback with a whopping battery.
To recap, our edition of the racier EV features the largest battery pack that you can currently find in the VW Group's line-up of MEB-based vehicles. It's 77kWh net (82kWh gross), and that's enough for Cupra to claim a potential range of 341 miles. When our model turned up last autumn, I'd been looking forward to replicating the sort of long-distance, zero-emissions runs that I'd enjoyed when I ran a first-gen Hyundai Kona Electric a few years earlier.
Except it didn't happen. Winter got in the way, and since the penalty for cold-weather starts seems to get harsher as you increase the size of vehicle involved, the Born never got close to matching the slightly smaller Kona's efficiency on frosty mornings. I saw 170 miles of predicted range once, which is barely half of the claimed figure.
Still, as the days continue to warm up, so the Born is moving back into the territory where it is up for long journeys. Indeed, on the day we snapped the pictures you see here, I was on my way to Gaydon, Warks, a round trip of just over 200 miles, with 185-odd of those on motorway. Three months ago, there'd have been no chance of making it without a splash and dash somewhere like the recently expanded Instavolt site at Banbury you see here.
Not any more. With a couple of evenings of off-peak Octopus charging behind it (even a zero-to-full refill would cost only £5.70 at those rates), the Born left home in Berkshire showing 100 per cent charge – and had 25 per cent remaining when I got home, even after a bit of extra driving for photographic purposes. All told, I reckon it used three quarters of its capacity doing 230 miles, which equates to a total potential distance of just over 300 miles – still short of its WLTP figure, but more than decent. And if you're doing the maths on cost, that equates to £4.30 of electricity for the trip.
That sort of performance does require some discipline; the Born prefers to hover between 65mph and 70mph, so I use its speed limiter on motorways, and I certainly took advantage of some of the longer downhill stretches on the M40 to cruise or even recoup a little charge. But in general, the car is really coming into its own in these more temperate conditions, allowing us to commit to more distant family outings where we can appreciate its other qualities: space, mainly, but also a surprising degree of ride comfort.
Incidentally, if you do want a comment on public charging hubs, they continue to be hit and miss. Instavolt's Banbury facility has a Costa coffee nearby that could cope with even snapper Pete Gibson's demands for cappuccino. But a couple of months earlier, I'd ended up at IONITY's site in Milton Keynes, where the refreshment options were restricted to a (pretty dire) coach-stop cafe, and there was a 30p levy for using the toilet. It makes the Cupra's improving range all the more valuable when I can drive past places like that.
Cupra Born V3: second report
Tech trouble causes frustration with our Cupra Born V3
Mileage: 5,311
Efficiency: 3.3 miles/kWh
We need to talk about infotainment. Ever since the arrival of the Mk8 Golf, the VW Group's take on that big screen in the dashboard has been under fire.
So while I was looking forward to our Cupra Born's arrival, it was with some trepidation that I started delving into what its infotainment system does well, and where it falls short. I'd been prepared for a bit of faffing to get my phone hooked up, I knew that the slider control would be fiddly to use, and I wasn't expecting a great deal from the in-house navigation. 
What has caught me by surprise, though, is how some of the basic vehicular functions just don't quite work how they should. As an example, the Born is supposed to offer geo-tagged charging routines – allowing me, in theory, to save my driveway as a location and then tell the vehicle to only charge between certain hours when it's parked there. It could make a big difference to my bills, given that I use Octopus's EV-specific tariff with four hours of off-peak rates in the middle of the night.
Trouble is, the Cupra just ignores its own advice. It knows it's in the location marked 'home'; it knows that I have a routine set for that place, whereby it should only charge between specified hours; it even knows the times concerned. So what does it do when I plug in at 6pm in the evening? It starts charging regardless.
This means I've had to introduce a further routine, which involves me logging into the Cupra app on my phone every single evening, and reminding the car, remotely, that I want it to charge from midnight onwards. "Oh!" the app exclaims. "You want to change a routine?!" Except I don't; I just want it to recognise and pay attention to the one that's already saved in the system.
It's hardly a deal-breaker, but if you scour the owner's club forums for the MEB-platform vehicles like the Born and VW ID.3, you'll find plenty of comments saying that scheduled charging is just a broken feature that needs mending. It seems strange to me that they haven't managed to get such a fundamental part of the EV experience working properly, more than two years after the first MEB car appeared.
I should probably be thankful for the fact that the scheduling for the heater does work, because it proved a godsend during the recent cold snap. The ability to pre-condition the cabin – with warm or cold air – is something that UK residents probably really only get the benefit of for a third of the year. But again, making adjustments to the saved settings from within the smartphone app is a hit-and-miss affair. Too often there's a spinning wheel of doom that forces you to doubt whether the VW Group servers have really got much of a handle on things.
On a more basic level, the Born is actually a pretty decent EV. I recently took my family to Warwick Castle for a day out, a round trip of just over 190 miles, all but 15 of them on motorways. Temperatures were hovering around five degrees, so I'd expected the fully charged battery to be pretty much used up by the time we got home. Instead, the Born used less than 40 per cent of its capacity on the way up the M40, so I could cruise back in relative comfort. 
During the journey, my Android Auto hook-up was rock solid (allowing me to experience the latest improvements to that software's interface), and the Born demonstrated a solid blend of body control and ride quality, even on our car's 20-inch wheels.
It shows that Cupra and the wider VW Group haven't forgotten how to engineer a car. It's just that they've got a bit ahead of themselves when claiming that they're software-led companies. Our experience with the Born so far suggests that with code, the devil truly is in the detail.
Cupra Born V3: first report
We look forward to seeing if the Cupra Born – the Spanish brand's first EV - will be a perfect fit
Mileage: 3,687
Efficiency: 3.4 miles/kWh
It will probably not surprise you to learn that I'm not much of an athlete, but I do have a penchant for a certain brand of trainers that offer a little more than the norm. We're not talking extreme cross-country running here, but rather a standard format, made a little nicer with plusher, softer materials and funky colours.
Now, it seems, I have the car to match – because a Cupra Born has just joined the fleet, and I'm going to spend the next few months getting a feel for the Volkswagen Group's young, dynamic brand and what its car delivers over a comparable VW.
The Born is Cupra's first pure-electric model and as such, it's a close relative of the VW ID.3. I even suspect that if you put the two vehicles side by side, you'd notice some significant similarities in their wheelbases, overhangs and rooflines.
But where the Born follows the same trend as my footwear is how it takes the ID.3 – which ultimately ended up looking a bit humdrum compared with its original concept – and gives it a slightly sportier edge. Whether or not this is really suited to a pure-electric vehicle is a matter for debate, but there's no doubt in my mind that the more rakish nose and the aero adornments on the side sills do give the Cupra a sharper look overall. Our car's Rayleigh Red paintjob helps as well, of course; it's considerably more striking than anything you'll find in the VW's palette. So I've ended up with a pair of Onitsuka Tigers on wheels, basically.
As a brand, Cupra is pitched slightly above VW – somewhere between it and Audi, you'd reason, with a more sporting direction – and we're certainly giving the Born every chance to impress between now and next spring. Our example is the range-topping V3, complete with the largest battery capacity available in the range – 77kWh – and a 227bhp rear-mounted motor with 310Nm of torque. It means the Cupra can sprint from 0-62mph in seven seconds, which is relatively modest by EV standards, but still up there with most hot hatchbacks.
It's not exactly cheap, this Born, at more than £43,000 – but V3 does bring everything bar the kitchen sink on the standard-kit list. There's interior ambient lighting, 20-inch alloy wheels, LED headlights and tail-lights, an augmented-reality head-up display, heated 12-way adjustable front seats with massage function, rain-sensing wipers, and a 12-inch touchscreen infotainment system.
Our car then has a few extras on top of that – the metallic paint job for starters, but also what Cupra calls 'Tech Pack Large'. It's basically park assist, in practical terms, although the £775 bundle does also include a wireless phone charger and keyless entry (useful features), and vehicle-to-vehicle networking, which is markedly less useful, for the time being at least.
My first impressions are that the Born is a well judged creation. The cabin feels a little more upmarket than the sister VW's, with plusher fabrics and some natty cushioned material on top of the dashboard. It's sharper dynamically too, plus quicker to respond to steering inputs, and so far at least, the sports suspension feels just on the right side of tolerable on UK roads.
Meanwhile, the rest of the package is bang on what the MEB project was designed to deliver: generous family-car space in a vehicle that's actually a little smaller than a conventionally powered VW Golf. I already wish there was a proper 'frunk' to store soaking-wet charging cables, but cluttered boot aside, my two-plus-one family fits in quite well. It'll be interesting to see if, by the end of six months with me, the Born feels like a comfy pair of well worn trainers.
| | |
| --- | --- |
| Model: | Cupra Born 77kWh V3 230PS |
| On fleet since: | November 2022 |
| Price new: | £43,735 |
| Powertrain: | 1x e-motor, 227bhp/77kWh (usable) |
| Options: | Tech Pack L (£775), Rayleigh Red metallic paint (£590)  |
| Insurance*: | Group: 28P Quote: £765 |
| Mileage: | 9,012 |
| Efficiency: | 3.9 miles/kWh |
| Any problems? | None so far |
*Insurance quote from AA (0800 107 0680) for a 42-year-old in Banbury, Oxon, with three points.