Long-term test review: Mercedes-AMG E 63 S
Final report: mega Mercedes-AMG E 63 S Estate has been on our fleet for eight months, but is the S model worth the extra?
Find your Mercedes E-Class
Offers from our trusted partners on this car and its predecessors...
Or are you looking to sell your car?
Advertisement
While the E 63 S's supercar pace and strong practicality impress, the non-S would be more comfortable to live with and not much slower. The £3k saving could pay for plenty of fuel, too…
Mileage: 11,094Economy: 25.4mpg
Plenty of Auto Express readers want advice on which car they should buy. But plenty more have already settled on the model they want, and are after tips on how they should spec it up. And they have my sympathy at that point, because it's a minefield.
Our Mercedes-AMG E 63 S illustrates this point perfectly. Assuming you're in the market for a twin-turbocharged V8 estate with space for a wardrobe, you have a couple of model choices: the 'regular' E 63, with a mere 563bhp, and our S edition, which packs 604bhp for a 0-62mph sprint time of 3.5 seconds and a top speed of 186mph.
• Mercedes-AMG E 63 S vs BMW M5
Get beyond that relatively simple choice, though, and then you face the sort of complex options list that can result in the two vehicles in our main picture. The white car, XHJ, is the one we've been running; the more menacing silver one shows just how different the specs can be.
And that's before you get to the mechanical options; ceramic-composite brakes, a louder exhaust, larger wheels, that sort of thing. Our car's extras totalled a few pounds shy of £18,000, taking its total cost to more than £108k.
After six months with an E 63 S Estate, then, here's my radical proposal for those who are considering buying one: don't. Now, I'm not about to say AMG's range-topping wagon isn't a wonderful thing. It is stupefyingly fast, for starters. It's huge inside. It's beautifully finished. Heck, it'll even do 25mpg (if you behave yourself).
But here's the catch: the non-S E 63 Estate is hardly slow itself, with a 0-62mph time of just 3.6 seconds. And crucially, it comes on smaller wheels that sweeten the urban ride quality and cut a bit of the road noise when you're cruising along.
For me, that low-speed firmness and constant rumble from all four corners have been the E 63's biggest flaws. On the right road surface, you could really enjoy the V8's growl and the crackles from the exhaust on downshifts. But the racket from the tyres often drowned these out.
There were moments when it did all click, of course. In particular, one early-morning thrash across the back lanes of Surrey and Sussex to Goodwood highlighted how astonishingly capable the E 63 S can be, with remarkable agility and body control for a two-tonne estate. But would an E 63 have been much slower? Or much less fun? I doubt it. And the rest of the time, on slogs in and out of London, I reckon its 19-inch wheels would have been more forgiving.
I had few other gripes during my time with the big, fast AMG. I loved how the nine-speed automatic gearbox was beautifully in tune with the V8 engine.
Partnership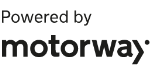 Need to sell your car?
Find your best offer from over 5,000+ dealers. It's that easy.
But the E 63 S did have a sting in the tail for me. A couple of weeks before its departure, I was driving it out of London on a Friday evening when the traffic lights in front of me turned red. I came to a halt and the stop/start kicked in, but when the lights changed again, the engine repeatedly refused to restart.
I hit the switch to be put through to Mercedes' in-house SOS hotline, and I had emergency assistance in less than an hour; not bad for a Friday evening. But ultimately I needed a flatbed lorry to transport the car and myself home.
Mercedes took the car for a thorough examination, and the explanation I've been given is that a low battery caused the stop/start system's diode to blow. In effect, the car was stuck in 'stop' mode, even after the ignition had been turned off and on again. There's no doubt that our car had spent a lot of its life in slow London traffic, although I thought that stop/start wasn't meant to work at all when the battery was at a low level.
Our E 63 S was an astonishingly capable car, cruiser, hotrod and load lugger. We loved having it on our fleet, even if we do suspect that its lower-powered, less extreme brother would actually be a better long-term companion.
Second report: Mercedes-AMG E 63 S
One drive has transformed our man's view of the 604bhp Mercedes-AMG E 63 S mega estate
Mileage: 10,073Economy: 26.9mpg
It's strange how a single drive can make all the difference and help you connect with a car. But that's exactly what has happened with our Mercedes-AMG E 63 S Estate, and I'm pretty glad about it.
It may surprise you to learn that up to this point, I'd been struggling to really gel with our rapid wagon. The E 63 S is spellbindingly fast, for sure, but I want my family car to be a bit more than a dragstrip specialist. And the mixture of stiff suspension, the 20-inch alloy wheels and deep-bucketed sports seats isn't particularly comfortable on rough British roads.
There's quite a bit of roar from the tyres, too – almost to the point where it can be hard to hear the twin-turbo V8 burble – and my colleagues' giggling predictions about economy have proven slightly closer to the truth than I'd like.
Hardly a love affair, right? And yet, at the back of my mind, I suspected, and hoped, that there would be a point where things would click and I'd suddenly realise what a great car this is.
I'm pleased to report that this moment came the other day, when I drove from my house to Goodwood for a press event. It was a foul morning in Berkshire, with low cloud and heavy rain, and my frustration at the conditions was compounded by the knowledge that the schedule for the day included a drive of a 730bhp open-topped Lamborghini. God bless the British weather.
However, somewhere on the roads south of Guildford, the early-morning traffic died down and the Merc woke up. The roads were still soaking wet, with plenty of standing water in places, but with the car's Sport mode selected, I was able to lean on its abilities in a fashion that had been impossible on so many other trips I've taken it on.
All of a sudden, the inherent stiffness of the chassis set-up started to work for me instead of against me, combining with the E-Class's long wheelbase and the clever 4MATIC+ four-wheel drive to deliver a great feeling of security over some pretty treacherous roads.
The engine's astonishing mid-range shove was perfect for the route, too, and I was able to enjoy the excellent gearbox integration and the nine-speed's rapid shifts in manual mode. It was fast, as usual, but also a lot more fun, especially with its naughty exhaust crackle on downshifts.
By the time I'd reached our prearranged meeting point near the famous West Sussex estate's racecourse, Goodwood's famous microclimate had well and truly kicked in (as you can see from our main image). And my view on the Merc had cleared up nicely as well.
Of course, this early-morning blast through the country did nothing for the car's fuel economy, which is averaging out at 26.9mpg. But now I've seen what it can do, on the right road and with no traffic, I don't mind that quite so much.
I've been sharing the love, too, because the Mercedes has been booked by a couple of colleagues wanting something 'fast and flash' for long weekends away with their families. From the driver's seat, it's often easy to forget that this is a monster estate that can seat five and accommodate all of their luggage with ease. So I've started looking for possible weekend breaks, just to have the excuse for a longer run.
I'm also looking forward to slightly warmer conditions, if only because they'll bring the E 63 S's tyres back into an operating temperature where they don't scrabble across the asphalt on full lock. This pronounced judder is a known issue among many big Mercs, although I think the combination of four-wheel drive and our car's 20-inch alloys compounds it.
We resisted the temptation to fit winter tyres, which could have improved matters, but seeing the thermometer rising into double digits should remove the judder altogether. I'm hoping that I'll have forgotten all about it by May.
Mercedes-AMG E 63 S: first report
One of the world's fastest family cars – the Mercedes-AMG E 63 S - joins our fleet
Mileage: 6,250Economy: 23.4mpg
It seems odd to say it, but in this era of environmental concerns and financial instability, one of the biggest success stories in the car industry is AMG. The brand has been enjoying record sales, thanks to an expanding line-up that includes everything from hot hatches (A 45 AMG) to sports cars (AMG GT). It also has a hypercar on the way in the shape of the Project One.
AMG is known for its V8s, though; and even when faced with demands for greater fuel efficiency, the firm's engine wizards have found ways of keeping the legendary layout relevant. And now we're planning to see how this science works out in everyday life, because we've just taken delivery of an E 63 S Estate for the next six months.
Under the bonnet lies AMG's latest twin-turbocharged 4.0-litre V8, a motor closely linked to that in the AMG GT. In our 'S' version the engine serves up 604bhp and a walloping 850Nm of torque between 2,500rpm and 4,500rpm. Add a nine-speed automatic gearbox and four-wheel drive, and you have the recipe for a two-tonne estate to go from 0-62mph in just 3.4 seconds.
The top speed is 'limited' to 186mph because the E 63 S also gets the AMG Driver's package as standard.
It is supercar fast. Such is the level of performance, in fact, that each E 63 S comes with a free driver training session at Mercedes' impressive 'experience' and dealer facility at Brooklands in Surrey.
When we arrived for our photoshoot, staff were preparing for half a dozen new AMG owners to get a briefing and then some useful instruction.
It makes perfect sense to us, because our early experience of the car is that it is shatteringly rapid; and that, even with four-wheel drive, it will allow you quite a lot of play before it scoops you up and reins things back in.
This is especially evident in anything other than Comfort mode, because the more focused settings ramp up the gearshifts and firm up the car's standard air suspension, giving it a more capable, but slightly less tolerant character.
Cold winter mornings have also exposed the fact that the car's high-performance Michelin rubber isn't at its best until it has warmed up; that's another reason why learning how to cope with slip, in controlled conditions on the track, is a good idea.
It'll be interesting to see how the Mercedes-AMG E 63 S behaves in clogged-up traffic on my commute; but we'll also try to get a bit of track time, or even do a cross-continent journey, amid the everyday humdrum. This car deserves nothing less.
*Insurance quote from AA (0800 107 0680) for a 42-year-old in Banbury, Oxon, with three points.