Peugeot 308 SW Hybrid: long-term test review
Final report: one issue can't take the shine off the Peugeot 308 SW as an impressive family car
Find your Peugeot 308
Offers from our trusted partners on this car and its predecessors...
Or are you looking to sell your car?
Advertisement
Verdict
High Beam Assist just doesn't work on our Peugeot 308 SW. It's so erratic that I've been dazzling other drivers, regardless of whether it's night or day. But that shouldn't detract from what is otherwise a great all-round family car.
Mileage: 4,286
Economy: 68.3mpg
A car can be great to own, but sometimes there's a single issue that taints your opinion of it, just one thing that niggles away and becomes more and more annoying the more you use it. That's what has happened with the Peugeot 308 SW that I've been running on our fleet.
I've loved driving it daily, it's almost been the perfect family car. But I've started to dread getting behind the wheel after it gets dark. It's all because the High Beam Assist on our GT Premium model seems to have a mind of its own. There's no rhyme or reason as to when the high beams come on; I can be driving through a well lit city street and they suddenly activate, blinding everybody that has the misfortune to drive in the opposite direction to me.
High Beam Assist is supposed to dip the headlights as soon as any cars are detected, but it doesn't work. In fact, it doesn't even have to be dark for it to go haywire. As soon as the sun gets lower in the sky, the high beams sporadically come on, even though it's still light. It's almost as if the car just can't tell the difference between light and dark.
I really can't work out what's causing it to happen. What makes it even stranger is that I previously ran a 308 hatchback before the estate, also equipped with High Beam Assist, and it worked just as it should. It must be a glitch with this particular car, but it's thoroughly annoying. I've unintentionally dazzled so many other drivers that I'm running out of ways to apologise.
I've resorted to turning off the automatic headlights altogether, because that seems to be the only way to stop it from happening. But it means I have to remember to turn the headlights on as soon as dusk hits. That's far easier than it sounds for someone who has relied on automatic headlights for the best part of the last 10 years or so.
What I find the strangest thing of all, though, is that the automatic headlights work okay. The lights flick on as they should as soon as it's dark – so the car's sensors can clearly tell when it's getting a bit gloomy – but apparently things aren't so clear when it comes to activating High Beam Assist.
A quick scan of the owners' forums online suggests I'm not the only one who is suffering from the problem. And it's not just a Peugeot issue; there's post after post about the same thing on various models and they pretty much all have one thing in common: nobody knows what's causing it.
When High Beam Assist works, it's a great feature, but I can't help thinking it's not worth having if doesn't perform as it should. If there are so many other drivers complaining of similar malfunctions, why is the feature being included as standard on so many vehicles? It's almost as if the car manufacturers have added a feature without properly testing it first.
Partnership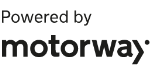 Need to sell your car?
Find your best offer from over 5,000+ dealers. It's that easy.
But as I said earlier, this is the only thing that's really bugging me. The 308 SW has otherwise been a fantastic family car. The issue with the main beam shouldn't detract from a car that I've really enjoyed running on the Auto Express fleet.
I've managed to clock up more than 4,000 miles since it arrived and a fair chunk of that has been on the motorway. It's a comfortable cruiser on longer journeys because the seats are supportive and engine noise is minimal. Plus it's pretty quick when you stick it in Sport mode, because you get the full 222bhp output of the petrol and electric motors combined. Push your foot hard down on the accelerator and, after a brief pause, the gears shift down and you get a decent kick in the back. True, it's not a breathtakingly quick car, but it does make overtaking an easy process.
The 308 is also a pleasure to drive around town, with the small steering wheel helping with tight turns and narrow roads. However, the over-eager brakes can make progress a little jerky when you hit traffic, and they do take some getting used to.
Overall, having spent the best part of six months with a 308 – first a hatch and then an estate – I've been impressed with it. As part of a family with two children, the SW has definitely been the more practical option and I would happily recommend it. It's also a stunning-looking car that turns heads in a way I wasn't expecting – although that might be because I've just blinded them.
Peugeot 308 SW Hybrid: first report
How does our Peugeot 308 SW estate compare with the firm's trendy new 408?
Mileage: 3,752
Economy: 65.6mpg
The humble estate car is a dying breed. First it came under attack from SUVs and heavily lost the battle, and now, the jacked-up hatchback/saloon is also trying to muscle into the family car's territory. 
Peugeot's current line-up is the perfect example of this, because the new 408 is now available to buy in the UK. It's designed to offer 'practicality and style' and sits between the 308 and 508. The French brand expects it to sell in big numbers, but if you were in the market for a new car, why would you opt for it over something like the 308 SW that we're currently running on our fleet? On paper it offers almost everything the 408 does at a cheaper price. To find out why the 408 exists, I got behind the wheel of a GT Hybrid 225 – exactly the same powertrain as our 308 SW long-termer. 
The raised-up driving position certainly provides a slightly better all-round view, but it's nothing like what you'd find in a proper SUV. The trade-off is that you just don't feel as connected to the car, and you can't throw it around a corner as keenly as the 308. It sits somewhere between a conventional hatch and an SUV, without really offering the benefits of either.
So, if it's not better to drive, then maybe it excels when it comes to practicality. At first I was pleasantly surprised with the amount of boot space on offer, at 471 litres (536 litres in non-hybrid models), and it looked as though it would take most things you'd need on a daily basis. But it's still way down on the 548 litres in the 308 SW (608 litres in non-PHEV cars).
The size of the boot has been one of the things I've liked most during my time with the estate. When you've got a family, you want life to be as easy as possible, so being able to load buggies, bags and charging cables without any issues is a real benefit.
It's a similar story inside, where the 408 just feels smaller than the 308 SW despite being longer. Although it clearly has more rear legroom (an extra 59mm), it has less headroom due to the sloping roof, and that makes the back feel more claustrophobic. I'm less than six foot, but my head still brushes the roof, and there's less light coming in through the narrow rear windows.
When it comes to style, there's no doubt the 408 is quite a good-looking thing, but to my eye the 308 SW is even more appealing. Peugeot's current design direction has attracted praise from friends and family alike, but I feel that the 308 SW is probably the pick of the range. The lights seem to work in harmony with the styling of the front end, and the grille appears slightly more refined on the 308.
The interior of the two cars is virtually identical, with the same i-Cockpit set-up and i-Toggles. Lots of criticism has been thrown at Peugeot for sticking with a design that makes it hard to read the dials, but I've found you get used to it, although setting the right driving position can be a challenge.
The quality of the interior materials is exemplary, and there are no scratchy plastics to be seen until you start venturing below your eyeline. It's a real step up for the French brand, and easily rivals what you will find inside modern BMWs and Audis.
Overall, I wouldn't say the 408 is a bad car by any means, but it's really hard to justify it over the 308 SW because the estate beats it in almost every area. Which begs the question: why estate cars are dying out? Yes, they're not as versatile as an SUVs, but surely they remain a better option than the jacked-up fastback-type cars that seem to be growing in numbers? Group web editor Steve Walker pondered this question when running a Ford Focus Estate. He loved every minute with it, and it's a similar story for me with the 308. I had issues with space when running the 308 hatch beforehand, but the 308 SW has solved most of those problems. So far it's been a great family car.  
| | |
| --- | --- |
| Model: | Peugeot 308 SW Hybrid 225 GT Premium |
| On fleet since: | January 2023 |
| Price new: | £42,340 |
| Engine: | 1.6-litre petrol + e-motor, 222bhp |
| CO2/tax: | 24-30g/km / 12% |
| Options: | Pearlescent paint (£695), Nappa Naboo multifunction leather seats (£1,150), Focal Premium HiFi system (£800), Boot load restraining net (£55), Panoramic sunroof (£1,100) |
| Insurance*: | Group: 30E Quote: TBC |
| Mileage: | 4,286 |
| Economy: | 68.3mpg |
| Any problems? | None |
*Insurance quote from AA (0800 107 0680) for a 42-year-old in Banbury, Oxon, with three points.
Peugeot 308 hatchback
Peugeot 308 Hybrid Allure Premium: second report
We see if the Peugeot 308 SW estate makes more sense as a family car than the hatch
Mileage: 6,306
Economy: 72.4mpg
The term 'family hatchback' applies to a lot of cars, with almost every manufacturer having a contender in this sector. There's the Volkswagen Golf, Ford Focus, Vauxhall Astra, Kia Ceed, Honda Civic, Audi A3, BMW 1 Series and many, many more. Included in that list is the Peugeot 308 that we're currently running on the Auto Express fleet, and the more time I spend with it, the more I'm starting to realise that whoever coined this term probably doesn't have a family.
I have two children aged five and two, and it can be a real struggle to fit everybody inside, along with the sheer amount of kit that needs to be crammed into the boot.
Because my kids still need car seats, the rear legroom is extremely compromised, meaning both myself and my wife have to move our seats forward more than we would like. I can cope with it when driving, but whoever sits in the front passenger seat inevitably ends up with their legs jammed into the glovebox area, which protrudes quite a long way in the 308.
But the even bigger issue is the size of the boot. Once my daughter's buggy is inside, there isn't really much room for anything else. Add a few coats and bags and you can forget it. Now this is partly down to the 308 that we're running being a plug-in hybrid, so the battery reduces boot space from 412 litres to 361 litres. But regardless of the model, this is way down on what many typical SUVs can accommodate.
We really found this out over the Christmas period, when making multiple long trips to Oxford to spend time with my family. Each journey was a struggle, and we often had to resort to packing bags between the children in the rear seats.
Thankfully help is at hand, though, because Peugeot has sent out a 308 SW estate for us to test over the next three months. It replaces the hatch on our fleet, and both my wife and I are delighted. We're really looking forward to seeing how it will cope with family life. It's unlikely to have much of an impact on legroom, but it boasts a whopping 548 litres of space at the back. Bring on the long family trips, I say!
Our new 308 SW features the punchy 222bhp plug-in hybrid powertrain (the same set-up as you'll find in the Vauxhall Astra GSe), so it should be pretty quick on the move as well. It's also a top-spec GT Premium, so comes packed with standard kit, including electric and heated seats, a heated steering wheel and a panoramic roof – all things I usually make good use of.
Other than the amount of space, which isn't exactly a Peugeot-specific issue, the 308 has been a great performer, irrespective of bodystyle. I racked up a decent distance in the hatch, covering 6,306 miles before it was replaced, and I really enjoyed driving it. You sit quite low, so at times it almost feels like a go-kart, and you can have some proper fun on a good B-road, thanks to the precise steering.
The design of the interior looks smart, bordering on premium, and the large central screen is crystal clear. Wireless Apple CarPlay is normally connected within seconds of starting the car, so I have everything I need at my fingertips. There are no physical climate controls, but there's a switch to quickly access it on the screen and it always comes up quickly whenever I press it.
The driving position means that it can be hard to see the dials, though, since Peugeot's insistence on having the screen above the steering wheel means it often just gets in the way. I find it less of an issue than my wife does, but it's definitely not for everybody.
Running in pure-electric mode regularly means I've managed to achieve 72.4mpg. However, I've had to charge it up daily because the range remains disappointing at just under 20 miles. I was expecting the cold weather to make things worse, but thankfully it's stayed relatively unchanged.
Having previously written about this, I have since received E-mails from 308 and 3008 owners quoting similar problems. One reader stated he couldn't get above 11 miles and has now stopped bothering to charge it altogether. I'll be interesting to see if things are any better with the 308 SW.
Peugeot 308 Hybrid Allure Premium: first report
Our Peugeot 308 PHEV's styling and performance are getting praise, but what about its economy?
Mileage: 4,613
Economy: 84.4mpg
Plug-in hybrids have always seemed like a bit of a stopgap to me. I see them as little more than an introduction for those who want to go electric, but still want the security of extra range for longer journeys.
But what are they actually like to live with on a daily basis? The new Peugeot 308 Hybrid is the first PHEV I've run on the Auto Express fleet, so I'm keen to find out if they have something else to offer.
The big issue I have with plug-in hybrids is weight. If you're running in electric mode, you're carrying around a big combustion engine at the front. If the petrol engine is doing all the work, then you're carrying around the weight of a dead battery. Both scenarios result in poor economy and that's certainly been the case with the 308 so far.
I've been driving it in electric mode as much as possible since taking delivery and I've been especially disappointed with the efficiency, which has averaged around only 2.0 miles per kWh. That's less than half of what you can expect to achieve from some of the best pure-electric cars. It means that I've only been able to coax around 24 miles of range from the 12.4kWh battery – some way down on Peugeot's claimed 37 miles – and that's before the cold weather of winter hammers it further still.
I'm not alone in my thinking, because Auto Express reader Victor Hedges recently contacted me to say how disappointed he is with the efficiency of his Peugeot. He drives a 3008 Hybrid4 and has been getting no more than 22 miles of range, despite the brand's claims that he should be achieving closer to 39 miles.
Once you've used up the battery on our 308, the situation isn't much better, because the 1.6-litre petrol engine alone struggles with the weight and only returns around 32mpg. Whichever way you drive, you'll be replenishing the Peugeot regularly.
Just a couple of years ago that probably wouldn't be such a big issue, because it was still relatively cheap to top up the battery. But rising energy costs mean it's not such an attractive proposition these days. Paying the current national average of 18p per kWh to charge at home means a full charge is going to cost £2.23. And, due to the poor efficiency, you may have to charge almost daily depending on how often you drive.
I'm quite lucky because my wife is able to charge for free at her nearby workplace, and when she borrows the PHEV, she brings it home with a nearly full charge. So we've actually enjoyed relatively cost-free motoring, but how many people have this luxury? You now have to pay to charge at Tesco and it's surely only a matter of time before others follow suit.
But it's not all bad news for plug-ins because they do work well when it comes to performance. The 308 Hybrid we have on our fleet is the lower-powered model with 178bhp (a 222bhp model is also available), but it's genuinely quick when in 'Sport' mode. Press the accelerator hard when going for an overtake and the electric motor kicks in to add an extra punch. The sprint from 0-62mph officially takes 7.6 seconds, and it feels every bit as fast as that, although the automatic gearbox is a bit clunky.
Aside from the weight issues, the new Peugeot 308 has otherwise been a pleasant surprise, especially inside. The cabin is a lovely place to sit, and feels like a giant leap forward from its predecessor. It has a premium feel, maybe not quite up to BMW or Audi standards, but it's not too far behind.
The infotainment system is slick and the high-resolution display means everything is crystal clear. Just below the screen is a set of 'i-Toggles' instead of physical buttons and they can take a bit of getting used to, but they are configurable, so you can set them up just the way you like it, with the controls you use the most at your fingertips.
I was initially worried about a lack of space after running a series of SUVs on our fleet, but so far it's been okay. I have two children and neither has complained about the rear legroom, and the boot has swallowed everything it's needed to, although a true test will come when we've managed to take some longer journeys.
| | |
| --- | --- |
| Model: | Peugeot 308 Hybrid 180 Allure Premium |
| On fleet since: | October 2022 |
| Price new: | £34,570 |
| Engine: | 1.6-litre petrol + e-motor, 178bhp |
| CO2/BiK: | 25g/km/8% |
| Options: | Pearlescent paint (£695)  |
| Insurance*: | Group: 26 Quote: £709 |
| Mileage: | 6,306 |
| Economy: | 72.4mpg |
| Any problems? | None |
*Insurance quote from AA (0800 107 0680) for a 42-year-old in Banbury, Oxon, with three points.