Used Porsche Cayenne review
A full used buyer's guide on the Porsche Cayenne covering the Cayenne Mk2 (2011-2017)
Porsche is no longer a sports car and supercar brand; it's an SUV manufacturer that also sells large quantities of 911s, Caymans and Boxsters each year. The company's biggest-selling model globally is the Cayenne, and it's easy to see why. Here is a car that's got it all: a superb image, peerless build quality, exceptional handling, brilliant performance and decent practicality. Plus with a 3,500kg towing limit, it will pull almost any caravan or horse box. Of course, all this talent comes at a price. There's no escaping the huge initial outlay and running costs, but luxury goods are supposed to be expensive, or they stop being exclusive in the first place.
The Porsche Cayenne is proof that just because you want the performance and dynamics of an enthusiast's car, you don't have to give up any notion of driving an SUV. The motoring equivalent of a dancing elephant, the Cayenne is blessed with the sort of agility that simply shouldn't be possible in such a huge car.
When the original Cayenne, codenamed Type 955, arrived in 2003, it turned the market on its head. BMW had paved the way with its brilliant X5, but Porsche took things even further with a full-sized SUV that was unfeasibly quick and agile. The second take on the formula, released in 2010 and known as the Type 958, was even more accomplished, with its sleeker looks, muscular and efficient engines, and superb build quality. All this came at a price, though.
Models covered
• Porsche Cayenne Mk2 (2011-2017) - Five-seat SUV offers lively performance and luxurious yet practical interior. 
Porsche Cayenne Mk2
History
The second-generation Cayenne launched in June 2010. There were three petrol models to choose from (296bhp 3.6 V6 Cayenne, 395bhp 4.8 V8 Cayenne S, 493bhp 4.8 V8 Cayenne Turbo), one diesel (237bhp 3.0 V6 Cayenne Diesel), and a hybrid (375bhp 3.0 supercharged V6 petrol-electric).
By April 2011, the Diesel's engine had been tweaked to be cleaner and more powerful (now 241bhp). The GTS arrived in July 2012 with a 414bhp 4.8 petrol V8, then in January 2013 the 542bhp Turbo S and 376bhp Diesel S were introduced.
A facelifted Cayenne was unveiled in July 2014 with fresh styling and extra standard equipment. On top of that, the Cayenne S now featured a 414bhp bi-turbo 3.6 V6 engine, and the S Hybrid was replaced by the 410bhp plug-in S E-Hybrid.
Porsche Cayenne Mk2 reviews
Porsche Cayenne in-depth reviewPorsche Cayenne Diesel reviewPorsche Cayenne S Diesel reviewPorsche Cayenne reviewPorsche Cayenne S reviewPorsche Cayenne GTS reviewPorsche Cayenne Turbo reviewPorsche Cayenne Turbo S reviewPorsche Cayenne S Hybrid reviewPorsche Cayenne S-E Hybrid review
Which one should I buy?
No Cayenne is slow, but the V8s are huge fun – and hugely expensive to run. Porsche doesn't do trim levels and very nearly all Cayennes are automatics, so there are few decisions to make in terms of specification.
The panoramic roof is worth having, as is a reversing camera, while the Cayenne's dynamics are improved even further with air suspension and Porsche Active Suspension Management – the latter two are standard on the Turbo. Steer clear of huge wheels unless air suspension is fitted, however; you will probably find the ride too firm on standard steel suspension. Porsche's engineers may be able to make an elephant dance, but only with the correct footwear.
Alternatives to the Porsche Cayenne Mk2
The Porsche is so dynamically accomplished that it sets the benchmark for the segment. But the BMW X5 and X6 can give it a run for its money, as can the Range Rover Sport. The X5 is arguably the closest rival, or for slightly less cash you could buy the equally capable X6 with the same drivetrain. The second-generation Range Rover Sport (from 2013) is luxurious, very capable off road, well equipped and looks extremely smart, plus there are masses to choose from. Also consider the Mercedes ML/GLE, Volvo XC90 and Audi Q7, which are all roomy, luxurious full-sized SUVs. They can't match the Cayenne for dynamics, though.
What to look for
Extras
Cayenne Turbo options included a Powerkit to boost power to 540bhp, as well as 420mm ceramic brakes.
Damp
There are drains behind the front wheelarches and if these get blocked, water can get into the cabin. Check for signs of damp inside.
Cover
You can buy a Porsche warranty on any Cayenne up to 15 years old and 125,000 miles. There's no excess with these policies, but they're not cheap.
Servicing
Running costs are very high, so find out when the next service is due on any potential purchase and negotiate accordingly.
Interior
Despite its generous proportions, the Cayenne comes with five seats only, and no seven-seat option. But those five people do get plenty of head and legroom. As you would expect of such a pricey car, the cabin is swathed in expensive materials. Versatility is improved by sliding rear seats and there are plenty of cubbyholes. Boot space is decent, at 670 litres or 1,728 litres with the seats folded.
Prices
Running costs
All Cayennes need to be serviced every two years or 20,000 miles, and no maintenance plans are offered.
Partnership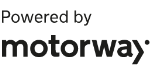 Need to sell your car?
Find your best offer from over 5,000+ dealers. It's that easy.
Services alternate between minor and major and are usually £550 to £975 for V6 petrols (including hybrids), although they can be as high as £1,250. V8 petrols cost £695-£995, with the odd £1,250 bill thrown in. Diesels are £650-£775, but can go as high as £895. All routine maintenance is covered, although brake parts are extra.
Recalls
There have been six recalls so far for the Cayenne Mk2. In February 2012, improperly secured headlights caused the first; five months later, turbo failures led to the second. Leaking fuel injectors prompted another in January 2015, followed by a fourth in March 2016 for faulty brake pedals. Two recalls in 2019 were for issues with fuel systems in Hybrids and low-brake-pad lights. 
Driver Power owner satisfaction
The Cayenne is too niche to make it into our Driver Power surveys, but several owners have posted reviews on carbuyer.co.uk and their average score is in line with ours: we give it 4.1 out of five and they give it 4.3. The consensus is that the Cayenne is well made and brilliant to drive, with diesel economy a strong point. Reliability is decent and even running costs are well regarded.