Porsche Macan GTS vs Audi SQ5
High-performance SUVs do battle as the 355bhp Porsche Macan GTS meets new 349bhp Audi SQ5
When Audi launched its SQ5 in 2013, it added performance to its mid-size SUV. This was the firm's first ever diesel S model. However, for this Mk2 SQ5 it's gone back to petrol power. That still doesn't prevent this hottest Q5 mixing pace, sporty looks and practicality, but while a diesel is coming, the 3.0-litre turbo petrol V6 puts the Audi up against one of the best-driving performance SUVs out there: the Porsche Macan GTS.
The Macan started a trend for hot 4x4s, and was followed by rivals from Mercedes and Jaguar. But if you want alert responses, premium appeal and plenty of versatility, the GTS is one of the best choices, so the Audi has its work cut out.
| | | |
| --- | --- | --- |
| Model: | Porsche Macan GTS | Audi SQ5 3.0 TFSI quattro |
| Price: | £58,158 | £51,200 |
| Engine: | 3.0-litre twin-turbo V6 petrol | 3.0-litre turbo V6 petrol |
| Power/torque: | 355bhp/500Nm | 349bhp/500Nm |
| Tranmission: | Seven-speed twin-clutch automatic, four-wheel drive | Eight-speed automatic, four-wheel-drive |
| 0-60mph/top speed: | 5.0 seconds/159mph | 5.3 seconds/155mph |
| Test economy: | 20.4mpg | 23.5mpg |
| CO2 emissions/tax: | 210g/km/£450 | 189g/km/£450 |
| Options: | Special colour (£1,676), parking assist (£345), air suspension (£1,044), Porsche Torque Vectoring Plus (£1,052), LED headlights (£485), carbon interior (£597), Bose stereo (£834) | Metallic paint (£645), sport differential (£1,200), head-up display (£900), 21-inch wheels (£1,500), light and vision pack (£800), adaptive cruise control (£750), panoramic roof (£1,400) |
Porsche Macan GTS
• For: Accurate, nicely weighted steering, fast gearbox, involving chassis
• Against: Interior feels a little dated, firmer than Audi, infotainment not as good
Porsche introduced the Macan SUV in 2014, but this GTS model was added to the range later, in 2015. It was worth the wait, because while it's not quite the flagship Macan – that privilege is reserved for the Turbo Performance Pack version, which has an incredible 434bhp – the GTS is our pick of the line-up, combining strong driver involvement and a more reasonable price tag.
With 355bhp it's hardly short on pace. In our tests the Porsche managed a blistering 0-60mph time of five seconds exactly, beating the Audi's 5.3 seconds. Both times were set on a damp track, but the impressive performances hint at the huge traction available from both cars. 
Launch control in the Porsche means you simply fire into the distance, helped by four-wheel drive, which gave the Macan incredible traction in the wet. It also means the car feels planted while cornering. The Porsche's well weighted steering is as precise as you could expect from a big, four-wheel-drive SUV, and you can feel the front wheels responding to your inputs more clearly than in the SQ5; by comparison the Audi's steering is numb and doesn't inspire as much confidence at speed.
The Macan's composure and sharp steering allow you to carry extra pace where the Audi feels more flustered, and it means the chassis stands up to harder cornering, involving you more where the SQ5 lacks this level of feedback detail.
With our car's £1,044 optional air suspension with adaptive dampers in its firmer Sport setting, the GTS resists body roll well for a 1,895kg SUV, although there's no getting away from the fact that this is still a high-riding, heavy car.
Even on slightly smaller 20-inch wheels than the optional 21-inch alloys on our SQ5 test car, the Macan was still slightly less settled than the Audi on the road, even in the adaptive dampers' standard mode. The trade-off for being so much better in corners is well worth it, though, because the Porsche is still comfortable enough with the suspension set to its least aggressive mode. 
The Macan's V6 is definitely the superior-sounding unit, though. Neither car's engine is an all-time great, but with the GTS's Sports exhaust it has a sweeter note. It's more fun to use as a result and feels freer-revving than the lazier Audi unit.
Partnership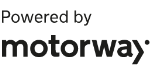 Need to sell your car?
Find your best offer from over 5,000+ dealers. It's that easy.
The snappy seven-speed dual-clutch PDK box really helps that; its shifts are faster than the conventional auto's in the Audi. It also deals with everyday driving serenely, but while it's perfectly refined, the extra GTS touches, like the badging and black chrome details, reinforce the sporting intent.
Testers' Notes
• Layout: Centre console is covered in buttons, making it look and feel more cluttered than SQ5
• Driving position: GTS offers a sportier driving position, and steering is much sweeter and more positive
• Sportiness: GTS touches like Alcantara trim mean Porsche feels racier than Audi, but it's still comfortable
Audi SQ5
This all-new version of the Audi SQ5 is quite a different proposition from before, and that stems from the switch from diesel to petrol power. The car still aims to mix practicality and economy (although this might take a hitover its predecessor), while this latest petrol SQ5 promises to deliver more driving enjoyment. 
The 3.0-litre turbocharged V6 engine has 500Nm of torque, which helped serve up strong performance on test. The Porsche delivers an identical output, but it's available over a wider range in the Audi because the maximum grunt comes in from as low as 1,370rpm, up to 4,500rpm. It proved itself in our in-gear acceleration tests, taking 4.5 seconds to go from 50-70mph in fifth gear where the Macan took 5.2 seconds. 
Just like the Porsche, the Audi boasts plenty of traction off the line thanks to its four-wheel drive. This meant it took 5.3 seconds to cover 0-60mph – just three tenths slower than its rival. Both cars feel incredibly quick off the mark for their size because of their clever automatic transmissions that deliver the perfect getaway every time. It was close enough that you'd be hard-pressed to tell which was faster in the sprint without a timer.
While the SQ5 is a little quicker in-gear, through a series of bends it trails. The chassis is composed, grippy and better controlled than a normal Q5's, but for keen drivers it's no match for the Porsche's. Slower, lighter steering – even in the car's Dynamic setting – means it's not much fun to throw into a corner, and the lack of feedback is frustrating.
There's more body roll than in the GTS as well, but of course the trade-off is the ride quality. Set the Audi's adaptive chassis to Comfort and it's smoother over rough roads, while it does a better job of soaking up big bumps and deep potholes. However, the difference between the cars is marginal, and we think the slightly firmer, more focused ride in the Macan is worth it.
The SQ5's conventional eight-speed automatic gearbox is smooth and manages relaxed low-speed shifts nicely, as well as quicker changes when you're accelerating hard. The trouble is, it's not as responsive to manual shifts as the PDK set-up in the Macan, while it occasionally finds itself in the wrong gear when you're driving around town.
Where the Audi really makes strides against its rival is with its superb interior. The high-quality, more advanced layout puts it ahead of the Porsche, even if it doesn't feel quite as special. It's roomier, and the slick infotainment system is easier to use, plus both cars get an extensive list of standard kit.
Testers' Notes
• Control: MMI interface uses rotary controller; there's a touch-sensitive pad as well
• Virtual Cockpit: You can customise the 12.3-inch widescreen digital dash. Sportier mode has central rev counter
• Quality: As you'd expect from an Audi, material quality is great. It feels more modern than the Macan
Verdict
First place: Porsche Macan GTS
If you're after a sporty petrol SUV, the Macan GTS offers more. It feels agile and composed, and is only marginally less comfortable and practical than the SQ5. It's pricey, and while it demands some compromises, there's no question that the Porsche has an amazing mix of ability.
Second place: Audi SQ5
Even though it's cheaper, a bit more practical and marginally more comfortable, the SQ5 loses out here. The Macan GTS is a truly fun driver's car, but the Audi feels more like a top-spec Q5 with a powerful, thirsty petrol engine; it's competent and composed rather than fun. Next year's diesel will make more sense.