'Volvo has to work hard to maintain its reputation as a maker of the safest cars on the planet'
Mike Rutherford thinks it's hard work keeping an enviable reputation intact, especially with new brands snapping hard at your heels
Professionally and personally I tend to mostly like, sometimes love, and occasionally loathe the things that car companies say and do. But with Volvo it's a genuine case of all three.
First, the bits I like most: I've driven combustion-engined Volvos on frozen lakes in Sweden, the forests of Finland and some of the hottest and coldest tracks and trails in Canada and the USA – all with 100 per cent reliability (apart from a rear light failure) and satisfaction, ta very much.
Back home I've bought and run old-school, tank-like second-hand Volvos for decades. The P1800 ES that I purchased 30-odd years ago (and still have in my modest collection) was/is best because it's a usable, practical classic that's never let me down. Another favourite was the pig-ugly 850 estate, which I decided was the safest wagon for transporting the most 'precious goods' I've ever had – my two kids.
Friends and relatives with demanding jobs and schedules have chosen second-hand Volvos as workhorses, too. Among them is my cop pal DC Dave who had an S60 before moving on to two V60s. Then there's my continent-hopping musician/photographer friend Steve Crispe, who picked up a 2010 V50 for a steal (hundreds, not thousands). It serves him well on commutes between England and deepest France.
Our Volvos have rarely, if ever, suffered breakdowns, MoT fails or other problems.  What's not to like about the above safe, ultra-reliable motors, bought for a song after their original owners took the big depreciation hits? And, what's not to love about the imminent, pure-electric EX30, with its promised starting price of £33,795?  That's a basic Volvo EV for bog-standard Vauxhall Corsa Electric money. Madness.
That's all the good, positive stuff. But as regular readers will know, I had a major issue with a Volvo test car that was supposed to be delivered to me last month, but never made it. "Dead as a dodo" was how Volvo's Brand Ambassador described it to me, and I promised I'd let you know what happened. It took a while to find out, but this £83,000 XC90 plug-in hybrid suffered "a poor connection within the high-voltage system."
"This is very unusual," Volvo told me. "With the assistance of our global technical support team, we were able to get to the root of the issue and restore the connection. Now that it's been rectified, the vehicle is performing normally again." Whatever normal is – I never did find out. The inference is that something shook loose, but you'd hope that a high-voltage connection would be as safe as houses, wouldn't you?
It's amazing how easy reputations are to lose – and Volvo has one that was enviable, as the maker of the safest cars on the planet. It's hard work keeping those reputations intact, especially with new brands snapping hard at your heels. Cars go wrong; they always have and always will – although that should be a lot less likely these days. Technology has many benefits, but whatever the plus point of a "high-voltage system" is, if it's likely to go wrong, I for one would rather do without.
Partnership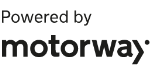 Need to sell your car?
Find your best offer from over 5,000+ dealers. It's that easy.
Click here for our review of the new all-electric Volvo EX30...