Audi SQ5 Sportback: long-term test review
Final report: Our easy-to-live-with sporty SUV doesn't know what it wants to be
Find your Audi SQ5
Offers from our trusted partners on this car and its predecessors...
Or are you looking to sell your car?
Advertisement
Verdict
It's a flawed car, but the SQ5 has still won me over thanks to the ease with which it integrated with my life. That's one of the most important qualities of all in a vehicle. The engine is still a monster, even if diesel might be an odd choice for the sporty flagship model in a range. But while there are still a couple of lingering niggles, my time with the SQ5 has been great. I'll be green with envy of the car's new owner now it's moved on. 
Mileage: 15,594
Economy: 39.4mpg
I've lived with this Audi SQ5 Sportback for nearly 12,000 miles now. Depending on who you believe, that's more than double the annual mileage of the average UK motorist in 2022, and I've come to a conclusion: the Audi has something of an identity crisis.
I've touched on it before, but I'm firmly of the opinion that the SQ5 doesn't quite know what it wants to be. That's not to say it's a bad car – far from it, because it has many admirable qualities, which I will come to – but it could be better. It doesn't know whether it wants to be an agile, sporty athlete of a car, or a tucked-up-in-a-blanket-with-a-warm-drink cruiser.
Take the engine. I've praised the grunty turbodiesel for the 700Nm of torque it serves up, but the moment you apply an S badge to a sleeker-bodied car like this, you expect more: sharper response, more hunger for revs and a more authentic soundtrack. I'm still not totally sold on the artificial noise piped through the speakers in Dynamic mode, even if it has grown on me a little.
Despite its sleek design, the Sportback no sportier than the normal SUV. Our car still weighs 2,085kg, and as I've been delving deeper into whether it really does offer any of that athletic personality, I've found that weight a bit of an issue. Direction changes are sluggish, but it's still got enough grip in corners. However, this sometimes means the SQ5 pogoes, shifting weight with a slight bouncing motion from its outside front corner to its inside rear as the chassis tries to cope. Which it does, just.
I've mentioned before the impact this set-up has on comfort, so I won't go over too much old ground, but it could be better. I recently drove a new Mercedes GLC, which was smoother on most roads.
And yet I've come to appreciate the SQ5's qualities. It's a car that needs time. I've never yearned to drive it or just stood and stared at it, but I know I'll miss the big, green machine when it's gone. 
It's the kind of car that means those 12,000 miles have passed easily. It's the kind of car that, especially after motorway drives, you get out of thinking "That was easy" despite its flaws. It's the kind of car you can just load up with stuff and forget about (even if a regular Q5 SUV would be even more practical still, offering another 40 litres of boot space over the Sportback, at 550 litres in total).
Partnership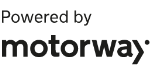 Need to sell your car?
Find your best offer from over 5,000+ dealers. It's that easy.
The interior has stood up well to swallowing my golf clubs, garden centre runs, passenger-ferrying duties and even loaded up with my moped restoration project. You can take certain things for granted, but I always appreciate the feeling of quality and solidity when I jump in and shut the door behind me with a reassuring 'thunk'.
I think it's the ease with which the Audi just suits my situation that means I've come to like it so much as well. I've never really been an SUV person, but live with one like the SQ5 and there's no denying it makes everyday life easier.
However, it's not been without issue. Firstly, the infotainment has had a few glitches, as I've previously reported, but more interestingly the SQ5 has asked me to top it up with yet another litre of Castrol's finest. That's two litres over the last few months, but a quick internet search seems as though it's a common occurrence with Audi's 3.0-litre TDI V6 – and checking the handbook actually backs up that this is totally normal.
"Depending on how you drive and the condition in which the car is used," it says, "oil consumption can be up to 0.5 litres per 1,000km [621 miles]. Oil consumption is likely to be higher for the first 5,000km [3,106 miles]." Given that the car flashed up a message recently asking for an oil change, it'll have some more fresh stuff soon.
It's a shame I won't get to see if the Audi's appetite for oil settles down, however, but I have been impressed with the fuel consumption for a heavy, not-so aerodynamic car with plenty of power – nearly 40mpg over my time with the SQ5 is good.
Audi SQ5 Sportback: third report
Diesel is cleaner than you might expect, as our premium SUV proves
Mileage: 13,357
Economy: 39.8mpg
The car world is on a charge towards electrification. It was always coming, but that significant event back in 2015, which saw Volkswagen – one of the world's biggest automotive brands – cheat emissions tests with its diesel models, definitely accelerated the switch. As part of that, and over the following eight years, diesel has been demonised and treated like a hazardous, toxic fuel in some parts. But despite its less-than-clean-and-green image these days, I am here to argue its case.
You see, when done correctly – as per my SQ5 Sportback long-termer – I think diesel still has a part to play. I'm not saying EVs, plug-ins or pure petrol-powered cars are bad – far from it – but the Audi has recently highlighted to me the benefits of its fuel type. I've had to make a few trips to the North East from Buckinghamshire due to an unwell family member, and with a 625-mile range on a full tank, I can get there and back on one fill. When I have to travel for the aforementioned reason, not having to stop is just really nice.
Driving at unusual times has meant no stop-start traffic, and when freed up from any urban use, this 2,085kg 336bhp 3.0-litre V6 turbocharged diesel SUV averaged 46mpg over more than 250 miles. I think that's quite impressive, to be honest.
Modern diesels can be clean and efficient. Pre-Euro 4 models do belch out black clouds, but updated machines such as the Audi are not as dirty as you might imagine. However, while the SQ5 hasn't been burning as much fuel as you might think, given the specs, it has been burning oil. A warning popped up on the dash not so long ago, requesting I top the engine up with a litre of liquid gold. After a bottle of Castrol's finest (as recommended in the handbook) went into the V6, the warning went away, and I've not seen it reappear yet. The digital dipstick seems happy that the oil level is now correct, but it'd still be nice for peace of mind to be able to check the level myself manually, too.
The Sportback has been proving its practicality recently as well, because I had to load my latest restoration project – a 1972 Piaggio Ciao – into its boot. Space was snug, but the bike fitted. Oh, and if anyone thought diesel was dirty, try firing up a 50-year-old two-stroke moped.
The Audi is surprisingly spacious in the back as well, despite the sloping roofline. I spent a long stint in the rear of the car not so long ago, and was pretty impressed. The reclining seats add a little more comfort on the motorway – but when it comes to the car's ride quality, I found that what I had felt from behind the wheel was even worse as a passenger in the back. I would like to try an SQ5 on air suspension and see if that makes much of a difference. There have also been one or two other niggles recently – mainly with the infotainment set-up – although I suspect these were partly down to user error.
Following a prompt from the car, I installed over the air a new map database for the sat-nav. However, once it had loaded up, both the central map screen and the digital dash just showed a grey background and no mapped roads. I think I was (foolishly) asking the system to do too much at once, and luckily a quick hard reset – by turning the car off, locking it, then restarting it – cleared the fault. Otherwise, life with the SQ5 is going great, and I'm actively enjoying it being powered by 'the devil's fuel'.
Audi SQ5 Sportback: second report
The Audi SQ5 SUV provides the perfect transport for Sean's wedding and honeymoon
Mileage: 10,021
Economy: 39.7mpg
Not so long ago, the Audi was pressed into service for a particularly important job. It was the car that whisked me and my then-fiancée from our home in Buckinghamshire to our wedding venue in Northumberland. And once we'd celebrated on the day with friends and family, the SQ5's chrome-trimmed nose was once again pointed north, for a tour around Scotland to give us time to decompress after our big day.
It was a total of 10 days away, but my other half, Sophie, still took two suitcases and two squashy bags; her wedding dress wasn't even in our car in case I accidentally caught a peek before the big day.
Admittedly, I took my golf clubs to try and play a few courses while we were in Scotland, so with my luggage as well – including a big suit bag – the SQ5 was loaded to the gunwales. While the Sportback bodystyle might not be the most practical, offering 500 litres of boot space (50 litres down on the regular Q5), it still coped admirably, swallowing all of our gear, with only my clubs and one or two small bags on the rear seats.
With a tank full of fuel, the grunty diesel engine's decent efficiency gave a range of more than 600 miles between fills, which was a big plus point on our 1,600-mile trip. The strong torque meant the Audi coped easily on the motorway as we battled traffic, while the car was reassuring in the wild weather in Northumberland and Scotland.
The SQ5 was comfortable and refined at cruising speeds, too. However, over some of the single-track roads in the Highlands (including the famous Applecross pass), and tracking across the Cairngorms, the SQ5's fidgety ride reared its head once again. It was slightly better with more weight in the car, but even in Comfort mode, potholes and sharp ridges still upset the car's equilibrium.
Beyond this, though, it's hard to fault the Audi. Although we didn't use it on the big day, opting for Soph's dad's original Citroen DS instead, it piled on the miles with relative ease. Our tour involved a lot of driving and therefore plenty of time behind the wheel, so the standard-fit massage seats were a real highlight for me (Wave programme, intensity level three is my go-to setting). So was the Bang & Olufsen 3D sound system. It's part of the £1,395 Comfort & Sound pack and meant we were kept entertained with tunes on the move.
While the update to the Q5 a few years ago didn't massively overhaul the cabin, a week in the Audi really made me appreciate the things the car's interior does very well. 
First, a moment of praise for the Virtual Cockpit, please. Audi was the first premium brand to offer a digital dash, and nearly a decade on, it's still the best execution of this tech, in my opinion. I rely on it heavily, and it works so intuitively that when I'm in a rival car, I notice the difference right away.
I also love the quality of materials and the solid build. The plastics are soft, the leather is waxy, and everything you touch regularly is finished nicely and works with a reassuringly positive feel. Potholes that highlight the car's bouncy ride don't pinpoint any trim rattles.
We watched the rolling greens and browns of the Cairngorms turn to steeper valleys and then wonderfully picturesque sea-scapes as we made our way over to Skye, before heading back onto the mainland and north via the Applecross pass to the precipitous valleys and sharp-edged Munro as we moved on towards Loch Torridon.
Given that it was a celebration, we stayed in a few nice hotels over our trip. I am far from a badge snob (I'm as happy driving a Ford Fiesta as I am a Ferrari and believe that all cars and brands have their place), but turning up to these establishments in an Audi – and an S model at that – you notice the way the car parks (or valet bays) are dominated by similar premium machinery.
However, staying at this kind of place did throw up an issue – and it's one that I've reported on before. The collection of inevitably German machinery at each stop was generally finished in black, dark grey or silver. The SQ5's Distinct Green metallic hue bucks that trend and continues to divide opinion. And I really like the fact that it does.
My cousin and her husband said over Christmas how cool they think it looks, but my dad dislikes it, for example. No matter what the reaction, people tend to have an opinion, which for me is better than apathy.
My opinion on the Audi has changed a little too – for the better. Maybe it's because I've now got an emotional connection to the car, given its role surrounding our wedding, maybe because it's genuinely good at a great many things. Either way, I like it even more than I did when it first arrived – and it delivered when we needed it to, with genuine class. If only it rode a little better.
Audi SQ5 Sportback: first report
Audi's sleeker version of the SQ5 joins our fleet in 'Distinct Green'
Mileage: 2,562
Economy: 37.6mpg (on test)
I'm torn when it comes to the colour of my Audi SQ5 Sportback fleet car. You see, I quite like the 'camo green' look, as evidenced by my hoodie and trainers. I wouldn't say I'm stylish, though, so I'm not sure what that says about the Audi's colour choice – especially because the green it's painted in reminds me of my wheelie bins. I'm not convinced that's the idea the German firm's designers were aiming for.
The colour is called Distinct Green – it's a metallic shade that costs £675 – and I do like how Audi has branched out from the usual black/grey/silver/white monochromatic shades that premium SUVs such as this usually come in. It certainly adds a bit of character, even if it seems to be a divisive point for many of my friends and family who see the car for the first time. Some love its modern look; some really don't.
There are a few more of these divisive points on the move too, unfortunately. Rear-seat passengers have complained of a choppy ride, even with the adaptive dampers in their Comfort setting. This is on the standard 20-inch wheels, too; 21-inch rims are available as an option.
What's not up for debate is just how good the SQ5's powertrain is. As brands move towards plug-in hybrid petrol or fully electric propulsion, even for sporty models, a 3.0-litre turbocharged diesel V6 might seem like an odd choice. But with 336bhp and, crucially, 700Nm of torque from just 1,750rpm, the SQ5 proves that when diesel is done right, it can still make sense. Performance is effortless, helped by the smooth eight-speed automatic gearbox. 
What I don't like is the fake note that's piped through the speakers in Dynamic mode. It's meant to make the SQ5 sound like a V8. It seems needless to me given that the V6 actually has a nice, natural roar – plus when the fake quad tailpipes are so obvious, it just jars. Maybe this is Audi practising for when its line-up goes fully electric?
Initially, I wasn't sold on the Sportback bodystyle either (but let me remind you, I'm clearly not one to comment on matters of style). Compared with the regular SQ5 SUV, this swoopier model loses 20 litres of boot space and costs £2,450 more, weighing in with a pretty hefty price tag of £62,695. 
I'm warming to its arcing roofline a little, though, and at least it doesn't prevent me from getting my golf clubs in the boot. That means I don't have to lay them across the back seats and test the longevity of the upholstery. This is a major plus point.
When Audi refreshed its Q5 model line, it removed the central click-and-scroll wheel in favour of a pure touchscreen set-up. At the time I thought this was a mistake, and in some ways I still believe as much. But spending more time with the car and using the fantastic voice control system has meant this isn't as much of an issue any more. I simply say "Hey Audi" and tell it what I want, from a destination for the sat-nav to the radio station I want to listen to. The Virtual Cockpit ahead of the driver – first seen on the TT in 2014 – is as good as ever and Audi is still right at the sharp end of the class when it comes to this tech.
Dynamically, the Audi is also pretty solid. The steering provides little feedback, although it's sharp, and the SQ5 handles fairly well. But is it worthy of hot S-model status? I'm undecided. I've not really needed to call upon the car's quattro four-wheel drive system so far, but with winter conditions incoming and a trip to Scotland beckoning, I'm glad of the reassurance.
On that subject, with a range of around 600 miles from a full tank, not having to stop every 250 miles like I did in my previous fleet car – the Alfa Romeo Giulia Quadrifoglio – is a welcome treat.
| | |
| --- | --- |
| Model: | Audi SQ5 Sportback |
| On fleet since: | October 2022 |
| Price new: | £63,370 |
| Engine: | 3.0-litre V6 turbodiesel, 336bhp |
| CO2/tax: | 214g/km/£1,420 |
| Options: | Distinct Green metallic paint (£645), matrix LED headlights (£1,050), Comfort and Sound pack (£1,395), Park Assist Plus (£300), Storage pack (£225)  |
| Insurance*: | Group: 45/Quote: £1,376 |
| Mileage: | 15,594 |
| Economy: | 39.4mpg  |
| Any problems? | None so far |
*Insurance quote from AA (0800 107 0680) for a 42-year-old in Banbury, Oxon, with three points.