Best small hybrids on sale now
Do you need good fuel economy, but don't want a large PHEV? Here's our list of the best small hybrids on sale in the UK
Small hybrid cars aren't exactly common. We already have lists of the best hybrid cars and best plug-in hybrid cars on sale in the UK today and throughout those breakdowns, a common theme emerges. The vast majority of hybrid and plug-in hybrid vehicles on sale now are based on larger SUVs and saloon cars, which sit towards the higher end of the market in terms of size and price.
From an engineering perspective, this makes sense. The extra space available under the floor and around the rear axle of a large SUV makes it perfectly suited to accepting the extra battery packs and electric motors required for a hybrid powertrain. But, what if you live in a city and simply don't require the extra ground clearance or practicality? What if your budget can't stretch to one of these family sized hybrid cars?
To help you find the right car, we've put together a list of the best small hybrid cars on sale now, all of which offer a refreshing blend of fuel economy and city-friendly dimensions. Most of the cars here won't break the bank, either – unlike our list of the best hybrid cars (which features the £90,000 Range Rover P400e, the £70,000 Porsche Cayenne E-Hybrid, and the £50,000 Audi Q5 50 TFSI e), most of the cars here cost less than £25,000.
Our run-down has a mix of hybrid and plug-in hybrid vehicles, both of which have their own benefits and drawbacks. Conventional hybrid vehicles don't need to be charged to achieve their optimum fuel economy, but their electric range is limited. 
PHEVs (Plug-In Hybrid Vehicles) are fitted with larger batteries and more powerful electric motors but, once their battery packs are depleted, that extra weight can see economy figures tumble. As a result, the impressive official fuel economy figures of PHEVs are hard to achieve in real world driving, unless you only do short trips and charge the battery regularly.
So scroll down for our top 10 best small hybrid cars to buy now...
10. Toyota Yaris Hybrid
The Toyota Yaris is something of a curiosity, as it's the only supermini on the market that can be specced with a hybrid powertrain. It's powered by a naturally aspirated 1.5-litre four-cylinder petrol engine and a proper permanent synchronous electric motor, (rather than a belt-driven starter generator), for a combined maximum output of 98bhp.
Sure, the Yaris isn't the most interesting supermini to drive, as it's steering is numb and its CVT gearbox holds the engine revs unpleasantly high under hard acceleration. However, you can't argue with the figures – prices start from under £20,000 and Toyota says it'll return up to 56.4mpg on the WLTP combined cycle, while only emitting 114g/km of CO2.
9. MINI Countryman PHEV
MINI's plug-in hybrid Countryman offers very little compromise over a similarly priced petrol crossover. Unlike competitors such as the Mitsubishi Outlander PHEV, it's genuinely rewarding to drive and boasts a usable electric range of 25 miles. However, it can't match the Outlander's claimed economy figures of 166mpg, mustering only 88.3mpg.
Partnership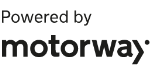 Need to sell your car?
Find your best offer from over 5,000+ dealers. It's that easy.
It's deceptively pokey, though. The Countryman PHEV's powertrain comprises the standard car's 134bhp turbocharged 1.5-litre three-cylinder petrol engine and an 87bhp electric motor, for an impressive combined output of 221bhp. Don't be fooled by the badging though – it can't match the petrol-powered Cooper S model for driving thrills.
8. Lexus UX
The Lexus UX shares its underpinnings with the Toyota C-HR, which means it has tight body control and a composed ride. Unlike most Lexus products, the UX is also a fun car to drive – there's plenty of power, very little understeer and a direct, well-weighted steering system, thanks to Lexus's decision to hard-mount the steering rack directly to the subframe.
As it's a Lexus, build quality is excellent, equalling that of the BMW X2 and Audi Q3. Lexus worked hard to make the UX feel like its larger vehicles –  there's plenty of sound dampening, while the steering wheel and gauge cluster is lifted from the LS saloon. The optional 13-speaker Mark Levinson stereo is also one of the best audio systems in the segment.
It's available with a single "self-charging" powertrain – a 2.0-litre four-cylinder petrol engine, mated to a pair of electric motors and a compact battery pack. Combined, the system produces 176bhp, which offers a 0–62mph time of 8.5 seconds and a top speed of 110mph. Lexus also says the UX 250 h will return up to 53.2mpg on the WLTP combined cycle.
7. Volvo XC40 Recharge T5
The Volvo XC40 Recharge T5 is the exception to this list's cheap-and-cheerful theme, with prices starting at around £41,000 for the entry-level R-Design model. However, it's a justifiable expense, because the SUV is the most high-class option here, boasting strong build quality, a good infotainment system, excellent refinement and a comfortable ride. The XC40 performed exceptionally in our 2020 Driver Power customer satisfaction survey, finishing top in the reliability section.
It's powered by a turbocharged 1.5-litre three-cylinder petrol engine, an electric motor and a 10.7kWh battery pack. System output stands at a combined 258bhp and 425Nm of torque – enough for 0–62mph time of 7.3 seconds. With the batteries topped up, the XC40 T5 will return claimed fuel economy figures of 119mpg and an electric-only range of 28 miles.
6. Volkswagen Golf GTE
The previous-generation Volkswagen Golf GTE is a decent plug-in hybrid hatchback, which promises fuel economy figures of 141.2mpg and a usable electric range of around 20 miles. It's powertrain comprises a 148bhp 1.4-litre four-cylinder petrol engine, a 100bhp electric motor and an 8.8kWh battery pack, for a maximum combined output of 201bhp.
Don't be fooled by the power output, though – the GTE is no hot hatchback. The electrical assistance gives it better straight line performance than the diesel-powered GTD, but the added weight of the battery pack means it's not as nimble in the corners.
The seventh-generation Golf GTE is about to be replaced by the Mk8 car, meaning Volkswagen is keen to shed its remaining stock. Prices start from around £32,000.
5. Toyota Corolla Hybrid
When it was introduced back in 2018, the Corolla was a welcome return to form for Toyota in the family car segment. It is a massive improvement over the Auris, boasting a pliant ride, fantastic build quality, excellent refinement and precise handling.
Buyers have the choice of either a 1.8-litre or 2.0-litre four-cylinder petrol engine, both of which are mated to a CVT gearbox and proper permanent magnet synchronous electric motor.
Power outputs for the two units stand 120bhp and 181bhp respectively – and both units can run in pure EV mode at low speeds. Toyota also says the former powertrain will return up to 62.7mpg on the WLTP combined cycle, with the latter offering 57.6mpg.
4. Mercedes A 250 e
The Mercedes A 250 e is one of only two premium plug-in hybrid hatchbacks on sale today – the other being the Volkswagen Golf GTE. It's also arguably the pick of the A-Class range, boasting impressive performance, reasonably sharp handling and direct steering.
It also features the same classy and comfortable cabin as the standard A-Class hatchback, which includes Mercedes's excellent MBUX dual-screen infotainment system. The only major drawback we could find was the ride which, due to the added weight of the electric motor and battery packs, can be a little firm at low speeds.
Its powertrain comprises a turbocharged 1.3-litre four-cylinder petrol engine, a 100bhp electric motor and a 15.6kWh battery pack, which offers a combined output of 215bhp and 450Nm of torque. Mercedes also claims the A 250 e will cover an impressive 42 miles on electric power alone and return upwards of 200mpg on the WLTP combined cycle.
3. Hyundai Ioniq Plug-in Hybrid
The Ioniq is Hyundai's answer to the Toyota Prius and, while it's not quite as refined as its Japanese rival, it puts up a good fight in many areas. It's available as a mild-hybrid, a plug-in hybrid or a full EV – and all three versions offer practicality, good economy and a decent level of standard equipment at an affordable price. 
Entry-level Ioniq PHEV variants start at £30,250, which is around £2,000 less than the equivalent Prius. As standard, buyers get 16-inch alloys, heated seats, dual-zone air conditioning, a seven-inch digital instrument binnacle and a 10.25-inch infotainment screen.
The Ioniq PHEV's powertrain comprises a 1.6-litre four-cylinder petrol engine, a 60bhp electric motor and an 8.9kWh battery pack, for a combined output of 139bhp and 265Nm of torque. Hyundai also says the system will return upwards of 200mpg on the WLTP combined cycle, as well as offering a maximum electric-only range of 32 miles.
2. Toyota Prius
Loved by taxi drivers, the Prius defined the compact hybrid class when it was first launched back in 1997. The latest fourth-generation model is more versatile than its predecessor, boasting a roomier cabin with more storage bins. The standard model also has a 502-litre boot – a figure which swells to 1,633 litres with the rear bench stowed.
Buyers can choose from either a hybrid or a plug-in hybrid powertrain – although both systems use the same 1.8-litre four-cylinder petrol engine and electric motor. The standard Prius features a 1.31kWh battery, which stores a limited amount of electrical energy that's recovered during braking for a small electric-only range. The Prius Plug-in features a larger 8.8kWh unit, which allows a claimed EV range of 28 miles.
Regardless of your powertrain choice, though, the Prius delivers decent fuel economy. Toyota says it'll return up to 68.4mpg on the WLTP combined cycle – but, if you're mainly commuting within the city, (and you're very light with the throttle), this figure can climb as high as 70mpg.
1. Kia Niro PHEV
The Kia Niro PHEV is an excellent plug-in hybrid crossover, offering comfort, practicality and a usable electric-only range of 36 miles. It's also reasonably priced and very well equipped – the base-model starts at £30,265 and features 16-inch alloys, privacy glass, a reversing camera and an eight-inch touchscreen with support for Apple CarPlay and Android Auto. In our 2020 Driver Power survey, the Niro came 4th overall. 
It's not the most engaging car here, though – so, if you're after driver involvement, we'd recommend you opt for the Mercedes A 250 e instead. The Niro's steering is reasonably direct but a little numb, while its chassis is quite firm, which results in the Kia following bumps at lower speeds and fidgeting on the motorway. 
Like the Hyundai Ioniq, the Niro PHEV's powertrain comprises a 1.6-litre four-cylinder petrol engine, an electric motor and an 8.9kWh lithium-ion battery pack, for a combined output of 139bhp. Kia also claims the system can muster up to 201.8mpg – and while this figure might seem a little optimistic, we managed upwards of 100mpg during our time with the car.
So the Niro comes out on top. Here are the top 10 best small hybrids in full, with links to our in-depth reviews on each car...
None of our best compact hybrid cars suit your needs? Have a look through our list of the best hybrid cars on sale now…