Top 10 cheapest hybrid cars to buy 2023
A hybrid car can save you money thanks to their low running costs – here are the 10 cheapest models on sale in the UK today
Hybrid technology is quickly becoming the standard for many combustion-powered cars as manufacturers work towards making these models kinder to the environment. The use of electric motors alongside a combustion engine results in lower CO2 emissions and greater fuel efficiency, so not only will the cheapest hybrid cars save you big money on the purchase price, but you'll also enjoy low running costs. 
Generally speaking there are three types of hybrid car on the market: mild hybrid, full hybrid and plug-in hybrid (PHEV). To make things simpler, we've omitted mild hybrids from this list, as the technology is now almost universally included on new petrol-engined models.
Buying a low-cost hybrid car doesn't necessarily mean making sacrifices in terms of quality, either. We've thoroughly tested every car on this list, carefully evaluating areas such as quality, driving experience and practicality, and we've included our impressions below to help you decide which is the right hybrid model for you.
The cheapest hybrid cars
Read on to find the top 10 cheapest hybrid cars on sale in the UK listed in reverse order… 
10. Suzuki S-Cross Hybrid - £27,249
The Suzuki S-Cross is somewhat overshadowed by many of its rivals in the fiercely-fought small SUV sector - such as the Nissan Qashqai and Skoda Kamiq - but it does offer pretty good value for money in hybrid form.
While the S-Cross looks smart in its appearance, the design does impede its ability to serve as a family car; rear passengers will feel quite cramped and the boot is rather small at just 293 litres. On the plus side, though, plenty of on-board tech and a full suite of safety equipment is included as standard. This Suzuki crossover is also quite lightweight and agile for a car of its size, so it's pretty good to drive as a result and can also achieve up to 54.3mpg.
If you're a bit of an off-roading fan then a four-wheel-drive variant of the S-Cross Hybrid is available, but this adds several thousands to the price.
9. Hyundai Kona Hybrid - £26,315
If you need practicality from your hybrid, the Hyundai Kona Hybrid might just be the answer. It harbours 361 litres of boot space, and enough rear legroom to make it suitable for families with young children.
Under the bonnet there's a 1.6-litre petrol engine that's mated to a 32kW motor and a 1.56kWh battery. Official tests claim a CO2 output between 90-99g/km, while fuel economy ranges up to around 58mpg. That's not bad for a car of this size and shape, but if you want maximum savings on running costs, then an electric Kona is also available – albeit with a larger price tag.
Engine noise is quite noticeable under acceleration, although the Kona Hybrid is exceedingly quiet when you reach a steady cruise. It corners well enough and SE Connect models - which start from just under £27,000 - are very generously equipped. Hyundai offers a five-year, unlimited-mileage warranty as well.
8. Renault Captur E-Tech - £25,695
The second-generation Renault Captur has long been one of our favourite small SUVs, we even declared it our Small SUV of the Year at both the 2020 and 2021 Auto Express New Car Awards.
Partnership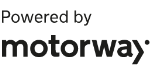 Need to sell your car?
Find your best offer from over 5,000+ dealers. It's that easy.
The Captur E-Tech is the hybrid version, and this shares its powertrain with the Clio supermini - along with several other components. This system consists of a 1.6-litre engine combined with two electric motors. The first motor can drive the wheels outright, while the second helps to smooth the gaps between gear changes. The Captur's practicality does suffer a slight sacrifice in order to accommodate this hybrid setup, but the E-Tech should still take a family of four and their luggage with ease.
7. Toyota Yaris Cross - £24,840
While Toyota is no stranger to producing efficient SUVs, the Yaris Cross represents a new approach from the brand – taking all the best bits of the Yaris hatchback and placing them into a larger and more practical car.
This is a winning combination that makes the Yaris Cross an ideal choice for a small family. It's also an affordable one, returning well over 60mpg and emitting less than 100g/km of CO2. It's just as easy to drive around town as its supermini sibling, too.
6. Suzuki Vitara Full Hybrid - £23,249
Unlike other Suzuki models, the Vitara doesn't make use of Toyota's proven hybrid technology. Instead, the engineering beneath this small SUV was undertaken purely in-house, and while the 133bhp 1.5-litre powertrain is good enough to return up to 53mpg, it can't match the refinement of Toyota's offerings. 
The automated manual gearbox is also a flaw with the Vitara Full Hybrid, as it can be very sluggish to respond at inopportune moments. If you can learn to look past these imperfections, though, there's still plenty to like. The Vitara looks good, feels well put together, and a lot of safety kit is included across the range. 
5. Honda Jazz - £22,930
Like the Toyota Yaris, the latest Honda Jazz is only available to UK buyers in hybrid form. The similarities between the two cars continues, too, as the Jazz also features a self-charging hybrid system made up of a 1.5-litre petrol engine and two electric motors. 
Where the Jazz could have the edge over its biggest rival, though, is when it comes to practicality. As with its predecessors, the latest model has been cleverly designed and is fitted with Honda's 'Magic Seat' setup, with seat bases that can flip up to create a large space behind the front occupants. 
Four adult passengers can easily sit in comfort while there should still be a reasonable amount of room in the back for their luggage, thanks to a decent 304-litre boot.
4. Mazda 2 Hybrid - £22,720
As you can see, the Mazda 2 Hybrid is a rebadged Toyota Yaris. Not only do the two cars look identical, but they also share the same 114bhp 1.5-litre full hybrid powertrain. 
Unsurprisingly, very little differs between these two superminis apart from pricing and trim levels - the Mazda is the pricier model throughout the range. The 2 Hybrid is enjoyable and easy to drive on urban roads, and it will spend a lot of its time in pure-electric mode, meaning over 65mpg is pretty easy to achieve. While you may be initially lured towards the cheaper Yaris, it may be worth looking at finance or leasing deals on both models before deciding.
3. Dacia Jogger Hybrid 140 - £22,595
Our Family Car of the Year for 2022 already offers a huge amount of space, low running costs and seven seats all for a highly-affordable purchase price, so the introduction of Dacia's first hybrid only sweetens the deal. The best thing, though, is that this hybrid power doesn't come at the cost of practicality.
The Jogger's van-like appearance may not be as stylish as some of the SUVs on this list, but if you're in the market for a hybrid family car then few models can match the sheer level of versatility on offer here - especially at this price. It can even return over 55mpg on the WLTP combined cycle.
2. Toyota Yaris - £22,110
The latest Toyota Yaris is only available as a hybrid, as opposed to a number of rivals that only offer hybrid power as an option. Fortunately, this technology suits the Yaris perfectly in the city, where the car spends a surprising amount of time in electric-only mode. We saw 65mpg when we tested it on 17-inch wheels, which suggests there's even more efficiency to be found on the 16-inch alloys that come with the lower trim levels.
While the Yaris struggles a bit on the motorway with its 114bhp, the steering is a joy around town, and anyone in the market for a supermini should strongly consider it.
1. Renault Clio E-Tech Hybrid - £21,995
The latest Renault Clio latest comes with the option of an 'E-Tech' hybrid powertrain. Prices start from just under £22,000, yet it still comes with almost every bit of kit you could possibly need, including LED headlights, cruise control, a seven-inch infotainment touchscreen with Apple CarPlay and Android Auto, a seven-inch digital instrument cluster behind the steering wheel and plenty of safety tech too.
Combining two electric motors with Renault's 1.6-litre, four-cylinder petrol engine results in fuel economy of up to 64.2mpg on paper, while 138bhp is enough for 0-62mph in under 10 seconds. This performance isn't earth-shattering, but the Clio's sharp steering and comfortable ride make it one of the more capable cars in its class.
Cheapest hybrid cars
Different types of hybrid
There are different types of hybrid car, and working out the difference can feel daunting if you're unaccustomed to this technology. We won't go into great detail about the differences between each type of hybrid here, although there are three main ones you should be aware of.
The first are 'mild hybrids'. These typically use an electric motor to give an engine (usually petrol, diesel hybrids are rarer) a boost under acceleration. Crucially, mild hybrids cannot move under the power of an electric motor alone.
The second are 'full hybrids'. Unlike mild hybrids, these can use electric motors to drive the wheels, although this is usually only for very short distances; no more than a mile or two. Their limited electric range is caused by their typically small batteries, which collect energy lost while braking or directly from the engine itself.
The third are 'plug-in hybrids', often abbreviated to  'PHEVs'. Their batteries are much larger than those of full hybrids, so much so that they need to be charged via a cable when parked. The very latest PHEVs can offer more than 60 miles of electric-only range, so it's realistic to complete short journeys without needing to use the engine (or any fuel in the tank) at all.
Looking to cut out combustion entirely? Check out our list of the cheapest electric cars…