Most underrated cars 2022
They may not be class leaders but we think these underrated cars deserve a higher profile
No matter how good a car is, sometimes it just fails to make an impact with buyers. It doesn't matter whether it's a supermini, an SUV or even a supercar, occasionally some models are simply overlooked in favour of better known rivals. Sometimes a car's slide into obscurity is deserved, but often the most underrated cars ought to merit more of our attention. 
Often the reason a model might sit in the shadow of its rivals has nothing to do with how good it is. It can simply be down to newer models' fancier technology and gimmicks, or even just a more memorable marketing campaign. 
Another factor is badge snobbery – more prestigious brands that offer no more substance than a less loved marque, but steal the spotlight with their strong identity and perhaps a more impressive back catalogue of models. 
It could even be one simple flaw or polarising aspect of a car that causes it to miss out – a controversial design, iffy infotainment system or small boot. It's not all bad news, however, because these underdogs can still have a lot to offer, with brands dropping prices or serving up tempting finance deals in an effort to get buyers into the showroom. Here we've put together this list to shine the spotlight on some of the best underrated cars to buy in the UK.
When testing cars, we take every model and rate it in the context of its rivals and how suitably it fits the needs of its target audience. As a result, the coveted Auto Express five-star rating is only awarded to the best-of-the-best, so a car has to be very special indeed to get top marks. Competition breeds excellence, as they say, and with so much rivalry in the car industry, many models that fall just short of the top spot are still highly desirable.
For all these reasons and more, cars can become underrated by the car buying public and we want to set that right. We've overlooked a few minor imperfections, ignored the advertising bluster and forgotten the fashions of the moment to highlight cars that we think are the most underrated new models on sale today…  
10. Jaguar XF
The original XF was a real statement from Jaguar, it told the world that the British brand wasn't to be trifled with in the executive saloon class. The current XF continues to take the fight to the BMW 5 Series, Audi A6 and Mercedes E-Class - especially because it's as good as any of its German rivals from behind the wheel. The new mild-hybrid powertrains are also impressive, finding a decent mix between efficiency and performance. 
The XF's mid-life refresh in 2020 resulted in an all-new centre console, steering wheel design and subtle facelift to the exterior. The XF's infotainment is up there with the best, and Android Auto and Apple CarPlay compatibility are standard. Unlike its smaller XE sibling, the XF also comes as a Sportbrake estate for extra practicality. 
Partnership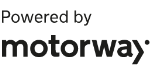 Need to sell your car?
Find your best offer from over 5,000+ dealers. It's that easy.
With so many tough rivals in its segment, such as the Volkswagen Golf, Ford Focus and Skoda Octavia, the Toyota Corolla can get overlooked. Its average boot space and not-so-impressive infotainment system are some of the drawbacks, but with a comfortable ride, precise handling, great build quality and smart looks, it still has a lot going for it.
The Corolla comes in a choice of body styles: a five-door hatchback, four-door saloon or an  estate version. There are quite a few trim levels to choose from, meaning there's something for every taste and budget, while the petrol-electric hybrid engines are available in 1.8 and 2.0-litre sizes.
8. Hyundai Ioniq electric
For a long time the Toyota Prius was the only game in town if you wanted a hybrid, but in recent years it's been challenged hard by the Hyundai Ioniq. Better still, unlike its arch-rival, the Hyundai is available as a hybrid, a plug-in and a full electric vehicle. It makes most sense EV guise, because it's refined and easy to drive. A recent facelift has also improved the Ioniq's range and performance, with 193 miles claimed on a charge and a more powerful 134bhp motor. With prices starting from £30,550 after the government grant, it's also affordable for an EV.
7. Skoda Scala
The Skoda Scala is not the sort of family car that many people would immediately think of, and that's a shame because it impressed us so much when we tested it that we gave it the full five stars. It drives well – almost as well as its slightly more upmarket sibling the Volkswagen Golf – but above all else, its brilliant value for money was what struck us most.
Its practical long hatchback shape means it's also very spacious, and testing proved it to be comfortable and easy to drive, albeit not the most exciting car across the board – partly why it's easy to overlook against its more charismatic rivals. It's also not quite as refined as a Volkswagen Golf, but if you're looking for a budget-friendly alternative that genuinely ticks all the right boxes, the Scala is a great option. 
6. Lexus UX
Almost every premium car manufacturer has at least a couple of SUVs in its lineup these days, and Lexus is no different. There are a few classes where Lexus comes up short against its German rivals, but in terms of small premium SUVs, the UX is up there with the best. A fiddly infotainment system and the small boot are the only weak points to the UX. If you can overlook these flaws then it should impress with its efficient engines and classy interior. 
Riding on Toyota's New Global Architecture (which is shared by the Camry and Prius), the UX is as good to drive as the BMW X2 and Audi Q3. Better still, you have the peace of mind that it'll hardly ever go wrong, and even if it does you'll have the renowned Lexus dealer network fall back on. 
5. Volkswagen up! GTI
The Volkswagen up! is getting on a bit, but the GTI version is stil buzzing with youthful energy, helping it deliver similar smiles to the pioneering Mk1 Golf GTI from the late Seventies. It's the smallest car in the Volkswagen range to wear the GTI badge, and although it produces just 113bhp, that's more than enough power for a car this size!
Its 1.0 litre turbocharged engine is cheap to run, too, and the interior is solidly built, which we've come to expect from most Volkswagen models. If we're completely honest, the steering is a little lifeless, which stops it from being an all-time great, and the standard up! can be almost as much fun. But if you want the same sort of thrills served up by the original Golf GTI but in a safer, more modern package, then the up! GTI is an excellent choice.
While the Alfa Romeo Giulia rightly receives plaudits for its excellent driving dynamics and elegant styling, the Italian saloon is also a great car to live with. It was voted third overall in our 2018 Driver Power satisfaction survey - a performance you certainly wouldn't have expected from Alfa Romeos just a few years ago. 
A 2020 facelift further boosted the Giulia's appeal, with infotainment updates that helped it keep pace with compact executive class leaders. The Veloce's 276bhp 2.0-litre turbocharged engine is responsive and offers a lovely rasp, but the hot Quadrifoglio version is the one to get if your budget stretches. This BMW M3 rival offers stunning performance from its wonderful 2.9-litre twin-turbocharged V6, as well as agile and engaging handling.
The Citroen C4 Cactus is an eye-catching alternative to the small SUV crowd. It may have become slightly more subtle in terms of design than the original Cactus but thin headlights, trademark door cladding and a pleasingly minimalist interior help it stand out. 
Citroen's renewed focus on comfort is welcome in a time where even SUVs are being given sportier traits. The C4 Cactus has more body roll in the corners than other modern crossovers but the trade-off is a comfortable ride, making it a good motorway cruiser. 
The C4 Cactus also proves you can have quirky style and practicality. The lowered roofline doesn't eat into headroom as much as you'd think and boot space is only slightly behind a Volkswagen Golf. 
2. Mazda CX-30
If you're after a family SUV that drives well, you can do a lot worse than the CX-30. There's a sweet balance between ride and handling and there are characterful engines on offer. Responsive steering also gives you a connection that is severely lacking in many of its rivals. Body roll is well contained by SUV standards but don't go expecting MX-5-like handling. 
The uncluttered interior feels more premium than some more expensive German rivals and there's also plenty of space as well. For extra peace of mind it's one of the safest cars ever tested by Euro NCAP.
1. Mercedes E-Class Coupe/Cabriolet
There aren't many rivals to the E-Class Coupe and Cabriolet. Convertible versions of the  BMW 4 Series Audi A5 sit in the class below in terms of size whereas the drop-top BMW 8 Series and Mercedes' own S-Class coupe sit above. As a result, the E-Class Coupe and Cabriolet can often be forgotten about in a niche of their own. 
There's serious performance available in the AMG models and the E-Class platform retains a supple ride quality. It makes Mercedes' mid-size coupe/cabrio a highly pleasant place to rack up miles. The 400 d diesel is our favourite version, combining pace and efficiency with understated looks.
Check out our sister site Buyacar for great used bargains...