Best used electric cars 2023
Want to get in on the electric car revolution, but have a lower budget? Here are our best used electric cars to buy
Millions of car buyers are now considering if an electric car could work for them. These models are all the rage – they produce no emissions at the roadside, are ultra-quiet and performance can be incredibly impressive. There are more and more electric cars available these days but new models are expensive – so why not consider buying a cheaper used electric car instead? 
Here, we've put together our pick of the best used electric cars for a more affordable way into EV ownership. We tend to think of EVs as expensive, but with more options on the market than there were before, cars like the Nissan Leaf prove it's now possible to find a decent used electric car for a low price.
A used electric car could be an even better buy than a used petrol or diesel car, as EVs are proving to be very reliable so far, with fewer moving parts and less to go wrong. They also tend to do fewer miles in the same amount of time, so there are some used electric cars out there that are like new even at a few years old.
An electric car needs to work for you. If you can charge up at home and don't tend to do lots of motorway trips, they're perfect. Charging at home can mean ultra-low running costs that no petrol or diesel car can dream of getting close to, and of course there are plenty of environmental benefits as well.
Best used electric cars to buy
1. Hyundai Ioniq Electric (Mk1) - Used electric car of the year 2022
Our pick: Premium 38kWh (2020/20, 29k miles, £22,700)
As manufacturers have raced to add EVs to their books, the number of used models has increased as well. That means there's a huge range of models to choose from, but few offer such a winning blend of talents as the Ioniq.
It hasn't grabbed the headlines like the brand's brilliant Ioniq 5, but the family-friendly hatch can travel the best part of 200 miles on a charge and costs as little as £20,000, undercutting Hyundai's less practical Kona by thousands. What's more, almost all versions will still be covered by at least a couple of years of the brand's five-year warranty.
Compared with the futuristic style of many rival EVs, the unassuming but aerodynamic Ioniq looks quite conventional. Yet for many buyers taking their first steps when it comes to electrification, this familiarity will be reassuring. It's a similar story inside, where the Hyundai looks and feels like many of the brand's ICE models. And while some of the plastics aren't up to premium standards, it all feels solidly built.
It's a family-friendly choice, too, with five-door versatility and room for five adults at a pinch. You also benefit from loads of storage and a decent 350-litre boot. Better still, most used examples are in lavishly equipped Premium trim, which means climate control, heated seats and a reversing camera are all standard, as are adaptive cruise control and autonomous emergency braking. On top of all that, the brand's intuitive eight-inch touchscreen infotainment set-up features sat-nav, Apple CarPlay and Android Auto.
Partnership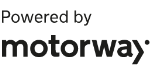 Need to sell your car?
Find your best offer from over 5,000+ dealers. It's that easy.
A 134bhp electric motor delivers zippy and seamless acceleration, while the pay-off for a firm low-speed ride is planted and predictable handling. The Ioniq isn't an exciting car to drive, but the light controls and smooth transmission make it an easy and relaxing companion. 
This feeling is enhanced on post-2019, facelifted cars, with a larger 38.3kWh battery (up from 28kWh) that can manage a range anxiety-busting 194 miles between charges. And thanks to 50kW rapid charging you'll be able to top the battery up to 80 per cent in under an hour.
BuyaCar finance options
Waiting lists for most brand-new EVs are pretty lengthy, but that doesn't mean you have to pay top dollar for a decent second-hand one. You can get a two-year-old Ioniq Electric for £495 per month with a four-year hire purchase deal and a £3,000 deposit. That might sound like a high monthly payment, but with HP there's no large optional final payment – as is the case with PCP finance – should you want to take ownership of the car.
See the latest used Hyundai Ioniq prices on our sister site BuyaCar...
2. Tesla Model S (Mk1)
You can now snap up an early Model S for less than £30,000. That may sound like a lot, but even basic editions have sports car-rivalling pace and a range of at least 250 miles. The interior is spacious and brimming with tech, plus there's a seven-seat option and you get access to Tesla's Supercharger network.
See the latest used Tesla Model S prices on our sister site BuyaCar...
3. BMW i3 (Mk1)
Avant-garde looks and a high price meant the i3 didn't penetrate the market like BMW hoped it might. Yet as a used car the i3 makes lots of sense. For starters it's good to drive, costs buttons to run and has a beautifully finished interior that's packed with tech. What's more, i3 owners tend to be enthusiasts who cherish their cars.
See the latest used BMW i3 prices on our sister site BuyaCar...
4. Volkswagen e-Golf (Mk7)
Manufacturers have taken one of two approaches when pitching their new EVs. Some have chosen to go radical – to produce something that looks and feels like nothing else, in order to sell the technology in a new and exciting light. And some brands choose to offer buyers something that seems familiar, in order to reassure buyers that even though the fuel comes from a plug rather than a pump, it'll still slip into everyday life. VW has gone for the latter – it doesn't want to alienate customers new to electrification. 
This approach has worked brilliantly with the e-Golf. Here's an electric car that doesn't shout about its zero-emission tech – only the most eagle-eyed VW fans will notice the blue highlights and aerodynamic alloys that set it apart from the standard petrols and diesels. 
At launch, the e-Golf had a 113bhp electric motor driving the front wheels, and energy came from a 24.2kWh battery. Early models have a 118-mile official range, although in the real world 100 miles is more realistic. That's more than enough to function as a second car in a household, or as a daily commuter – exactly the conditions under which it excels. Updates in 2017 pushed these numbers to 134bhp and 35.8kWh respectively. This brought slightly improved acceleration and, crucially, a 185-mile official range.
See the latest used Volkswagen Golf prices on our sister site BuyaCar...
5. Nissan Leaf (Mk2)
The Nissan Leaf is the best way to get into an electric car with a very limited budget. You can pick up early models for a very low price, and will end up with a reliable, comfortable car that will cost very little to run.
The second-generation Leaf's battery range should prove more than enough for the daily commute, and it's great for city dwellers with access to a charge point.
The original Leaf sold well and was one of the first proper electric cars on sale, and now there are also a good number of second-generation models available on the second-hand market. Don't be put off by high mileage, but there's enough choice that you can usually find a low-mileage model at a good price.
See the latest used Nissan Leaf prices on our sister site BuyaCar...
6. Tesla Model 3 (Mk1)
With the Tesla Model 3 having been on sale for a few years now, a used one will set you back around £35,000. That might seem like a lot at first, but the Model 3 builds on the success of the more premium Model S, and yet comes in a more affordable package that still feels special alongside many of its similarly-priced new rivals. 
Thanks to Tesla's continual software updates often bringing new features, the Model 3 should still feel modern for years to come. You'll also be able to access Tesla's excellent Supercharger network, providing the Model 3 with 0-80% charging times of as little as 36 minutes. However, there is a fee to charge Model 3's, unlike some of Tesla's earlier models.
There are three variants to choose from, and the lowest-priced cars will mostly be rear-wheel-drive Standard Range Plus models which return around 250 miles on a single charge. With a larger budget you could also consider the dual-motor and all-wheel-drive Long Range version – with a 360 mile range – or the Performance model with a supercar-rivalling 449bhp, but slightly shorter 315 mile range. 
See the latest used Tesla Model 3 prices on our sister site BuyaCar...
7. Renault Zoe (Mk1)
The Renault Zoe is a great choice if you have a tight budget, as it's easy to find cars for less than £10,000. The Zoe is a supermini with around 100 miles of range in basic form, which is good for commuters who live in a city or town and can charge at home or at work.
The Zoe's funky looks and stylish interior mean there's plenty to like about it, and the punchy low-speed performance injects some fun into an otherwise dreary commute. It's reliable and comfortable, so make a good used buy at the lower end of the market.
Look out for models with battery lease. On these cars you have to pay a monthly fee to rent the battery packs from Renault, which was a way of keeping costs down for new owners. Some cars have this attached - it's not too expensive - and some don't, so do your research.
See the latest used Renault Zoe prices on our sister site BuyaCar...
8. Kia e-Niro (Mk1)
The Kia e-Niro is one of the best electric cars around, and that's even more true when buying used. Kia's seven-year warranty will still have plenty of time left on all used versions as the car isn't very old - not that reliability should be an issue.
A range of around 280 miles is very impressive for the e-Niro, and it achieves this by being really efficient. We found that the e-Niro is one of the most efficient EVs around, making good use of its modest 64kWh battery. It even keeps consumption low on the motorway, where most EVs tend to use a lot of juice.
The e-Niro is also practical, comfortable and packed with kit. The infotainment system is excellent and comes with Android Auto and Apple CarPlay as standard, plus the interior, while a bit dull, feels robust and pleasant to sit in.
See the latest used Kia e-Niro prices on our sister site BuyaCar...
Now find out more about the best used cars you can buy...