Smallest cars on sale in the UK 2022
If you've got limited parking space or just want a car to nip around town in, the smallest cars on sale are your best bet
​Small cars are big business in the UK. There are several reasons why this is the case: our increasingly crowded cities are congested places with little in the way of parking provision, while the cost of fuel forces many drivers to look for small, efficient vehicles to get around in. Increasingly, they don't use any petrol at all, with more small cars making the switch to electric.
More often than not, the smallest cars are also the cheapest cars and they can be among the easiest and most fun to drive. Their small dimensions make them naturally nimble, and you don't need an overly powerful engine to coax good acceleration and speed from them either.
It's an exciting time in the car market, as the push towards electric vehicles has forced manufacturers to think again about what they can offer to customers. Generally speaking, electric powertrains take up less space than combustion engines, which translates into more legroom and more room for luggage inside. So there's potential for a win win.
Whatever your reason for buying a small car, it's helpful to know exactly how small you can go in the current market. So we've compiled a list of the smallest cars on sale in the UK today to help you make an informed choice about exactly what it is you need from your motor. You'll find the cars below ranked by total length: 
The smallest cars on sale 2021
1. Citroen Ami (2,410mm)
The Citroen Ami is several centimetres shorter than its next contender, making it the ultimate city car for those with limited space. Technically classed as a quadricycle, the Ami has a supremely tight 7.2-metre turning circle and great visibility thanks to its high seating position and large windows.
Despite its small size, its airy cabin can seat two adults, and the Ami's compact electric motor and small battery mean it can travel for up to 46 miles between charges. That might not sound far, but it should be plenty for a day of driving in city traffic.
2. Smart ForTwo (2,695mm)
Was this ever going to be a surprise? Smart has been trading on the ultra-compact dimensions of the Smart ForTwo since its launch in 1998, touting the ability to park end-on to the curb as a particular highlight. Now in its third generation, the car is no longer than it was before – but has grown in width, and is much more mature and easy to live with than its predecessor.
These days it's electric only, with a range of 83 miles on a full charge of the 17kWh battery and a motor capable of chucking out 80bhp; enough for 0-62mph in 11.6 seconds. You're unlikely to push it this far though, as it's much more suited to urban roads where acceleration between 0 and 30mph is far more relevant.
3. Smart ForFour (3,495mm)
The Smart ForFour is now only available as an electric vehicle having offered petrol powertrains in the past. It's closely related to the Renault Twingo, which is no longer on sale in the UK. Thanks to Smart's styling department, the ForFour has shorter front and rear overhangs than the car on which it's based, although clever packaging means that interior space isn't affected.
Partnership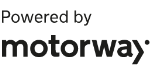 Need to sell your car?
Find your best offer from over 5,000+ dealers. It's that easy.
The ForFour will carry four adults (as the name might suggest), although the 185-litre boot puts a tight restriction on the amount of luggage that can be carried. It's also quite pricey (despite being one of the cheapest electric cars on sale), and you'll have to weigh up the purchase price against the potential fuel savings. This means it usually only makes sense financially as a long-term purchase.
4. Fiat 500 (3,571mm)
The original 1950's Fiat 500 was positively tiny next to its modern-day successor, but by our standards today it remains a pretty small car. It's been a successful one, too – competing with the MINI for the top of the fashionable small car market.
Power isn't the 500's forte, with a 1.2-litre petrol engine producing just 68bhp for 0-62mph in 12.9 seconds. There's a new Mild Hybrid variant that embraces electrification too, although this only delivers one brake horsepower more and is slower to 62mph. Fuel economy does at least creep up above 50mpg.
Inside, there's a surprising amount of headroom for a car this size, although it's a bit more restricted when it comes to legroom. The boot is also a bit on the small side compared to the car's rivals: even the new electric 500 - which measures 3,632mm in length - has the same 185-litre luggage compartment as the combustion-engined car.
5. Kia Picanto (3,595mm)
The Kia Picanto follows the classic city-car layout, with appealing styling combined with Kia's trademark 'Tiger Nose' grille to help it stand out on the road. Meanwhile, the interior is decently equipped for the money and the cabin is very well trimmed too.
As standard the Picanto comes with Bluetooth connectivity, 14-inch alloy wheels and electric windows all round, while upgrading from the base-spec '2' to '3' trim adds better connectivity and infotainment. Kia's confidence in its engineering is high: as with all its cars a seven-year warranty is offered, which means it'll suit drivers who tend to keep their vehicles for a long time rather than chop and change every couple of years.
6. Volkswagen e-up! (3,600mm)
The Volkswagen e-up! is another all-electric city car, although this model is a little more grown up than the Ami. It offers very generous interior space for its size, and you'll struggle to find a city car that can rival the Volkswagen when it comes to transporting four adults in comfort. 
The up! Is also available with a 1.0-litre petrol engine, if you'd prefer cheap running costs but don't mind topping up at the petrol station. A 36.8kWh battery gives the e-up! a range of over 162 miles according to WLTP rules, which is a lot more than the previous-generation version of the electric up! was capable of. Acceleration over the 0-30mph dash is excellent, making it a surprisingly fun car to dash around town in.
7. Hyundai i10 (3,670mm)
Unlike many of its rivals, the Hyundai i10 has yet to move towards hybrid or electric power, with three petrol engines offered as part of its line-up. The most powerful is the 1.0-litre T-GDi which comes with a five-speed manual gearbox, although the less powerful variants can be twinned with an automatic transmission if desired.
Standard equipment includes Bluetooth, DAB digital radio and a multi-function steering wheel, although you'll need to upgrade to the mid-spec SE Connect trim to access the eight-inch infotainment touchscreen. The cabin is roomy and 252 litres of boot space almost puts the i10 in hatchback territory. The sporty styling makes the i10 somewhat of a looker, although those engines don't quite live up to the sport exterior.
8. Toyota Aygo X (3,700mm)
The outgoing Toyota Aygo was 3,465mm long, so while its Aygo X replacement has had a serious growth spurt, it still makes it into this top 10. After all, 3,700mm is still handily small when compared to the four-metre length of most superminis.
Its extra size has been put to use, making the Aygo X (pronounced "cross") more comfortable and mature to drive, because it now shares its platform with the bigger Yaris. It also has a larger, 231-litre boot, which is 60 litres bigger than before. Sadly rear passenger space is pretty much unchanged, but there is more space up front, and the driver now sits 55mm higher for a more SUV-like experience.
9. Suzuki Ignis (3,700mm)
Like the Aygo X, the Suzuki Ignis is a very small car with SUV pretensions. That may sound silly, but the Ignis manages to look stocky and planted, adding to its charms. It's also rather fun to drive, and can even come fitted with four-wheel drive, making it ideal for mountain dwellers on a budget.
It's a great option for city dwellers and young drivers, who should find its 1.2-litre petrol engine peppy enough. A five-speed manual gearbox is standard, and better than the optional automatic. We'd opt for a SZ-3 or SZ-T trim, because the range-topping SZ5 version starts to look rather pricey.
10. Fiat Panda (3,705mm)
Fiat is famed for its city cars, so it's little surprise that a second model sneaks onto the list. The Panda trades in some of the 500's retro charm for utility, being more upright and offering passenger's back doors for easier access. Once inside, there's a bit more space, too.
This is still a tiny car, though, so you won't have to worry about negotiating double-parked streets or tight underground car parks. The available engines have dwindled slightly, but the 1.0-litre mild-hybrid petrol works well around town - the Panda isn't the most refined motorway car.
Honourable mention: Peel P50 (1,372mm)
Now this one really stretches the boundaries of 'car', but as a Guinness World Record holder it deserved a mention. Originally built in tiny numbers on the Isle of Man, the P50 has been given a new lease of life by a company building reproductions. Supplied in either kit form or fully assembled, they come with the choice of an electric motor or a 50cc moped engine, and are sure to turn heads wherever you go. And forget parking – with the neat grab handle on the rear, once you get home, you can simply take your P50 inside with you…
Want the smallest car possible? Check out our review of the Citroen Ami