Best used hybrid cars 2022
Want to switch to electrified driving on a budget? Try one of our favourite used hybrid cars
Electrification is a headline trend in the car industry at the moment, but not all of us can afford to buy a brand new electric car - or even a used one, as these models are still so new that prices are still high second-hand. That's where one of our best used hybrid cars comes in.
Hybrids have been around for decades now, and they have plenty of benefits. They use a small electric motor and battery pack that can be used to drive the wheels for a short amount of time. This boosts efficiency, lowers emissions and allows for very quiet running at low speed.
Some hybrids, which we call traditional hybrids as it's what came first, have batteries that can only be charged using the engine. Some, called plug-in hybrids or PHEVs, can be charged up using a plug, meaning you can actually use them like an electric car that happens to have an engine if you need it. They tend to have much smaller batteries than pure electric cars, so can only drive for around 30 miles or so on a single charge.
Which one works for you depends on your lifestyle. A range extender works for those who rarely do long trips and need a commuter car. PHEVs work for commuters who occasionally do long trips, and normal hybrids are a solution for those who either can't charge up at home or tend to do plenty of longer trips.
Best used hybrid cars
Volkswagen Golf GTE
1. Mercedes C 350 (Mk4)
Our pick: Sport (2016/66, 59k miles, £17,300)
The C-Class has been a multiple winner in our annual New Car Awards, and now it's scooped a prize in our used ceremony. Comfort, refinement and quality are the Mercedes' main calling cards, but with the plug-in hybrid you can add extremely low running costs to the mix.
Combining a 2.0-litre petrol engine with an 81bhp electric motor and a 6.4kWh lithium-ion battery, it can deliver an EV range of just under 20 miles. That's around five miles less than a BMW 330e, but it should be enough for most daily commutes, especially if you frequently plug it in to charge. While the C-Class can't travel as far on electricity as its arch-rival, its combined power output of 275bhp is higher, and the C 350 e needs just 5.9 seconds for the 0-62mph dash – quick enough to leave some sports car drivers looking a little red-faced.
But the C-Class is more concerned with keeping its driver and occupants relaxed than getting their hearts racing. In pure electric mode the Mercedes serves up smooth and near-silent acceleration around town, while the standard air suspension smothers bumps and shrugs off potholes. Head out on to the open road and the petrol engine fires quietly into life, while even at motorway speeds wind and road noise are kept to a minimum. That said, find a series of corners and you'll discover accurate steering and composed handling.
As in the standard C-Class, it's the interior of the plug-in hybrid version that's the real star of the show. Elegantly styled and beautifully finished from high-grade materials, it feels almost as special as the company's S-Class limousine flagship. Those sitting in the back get plenty of leg and headroom, and while there's loads of useful storage, the need to accommodate the battery under the boot floor means carrying capacity is reduced to a disappointing 335 litres. That's more than 100 litres less than the standard diesel and petrol models. But if you need more space, the C 350 e is also available as an estate. 
Partnership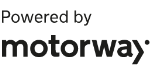 Need to sell your car?
Find your best offer from over 5,000+ dealers. It's that easy.
There are also loads of gadgets and gizmos to play with, while the easy-to-use infotainment system allows you to stay connected on the move. And of course, many examples are fitted with Mercedes' cutting-edge driver-assistance systems, including adaptive cruise control and lane-keeping assist, helping make the C 350 e one of the safest PHEVs you can buy.
BuyaCar finance options
Despite the high prices of many new PHEVs, the C 350 e offers strong value as a used car, from just £17,300. This results in monthly payments of £359 on a four-year hire purchase with a £3,000 deposit. At the end of the term you'll own the car outright after paying just £20,237 overall. That's less than the cash price for a new entry-level 1.0-litre 123bhp automatic five-door Ford Fiesta. And that's only a mild-hybrid.
See the latest used Mercedes C-Class prices on our sister site BuyaCar...
2. Mitsubishi Outlander PHEV (Mk3)
The car that kick-started the plug-in hybrid trend is also one of the most affordable models to buy used, with prices starting at £8,000. The range-extending Outlander isn't the most glamorous choice and its interior feels cheap, but it's extremely spacious and well equipped. And while the handling is a little sloppy, it feels brisk on the move and will travel nearly 30 miles on a charge.
See the latest used Mitsubishi Outlander prices on our sister site BuyaCar...
3. Vauxhall Ampera (Mk1)
In many respects, the Vauxhall Ampera was ahead of its time. Our left-field choice is a futuristic hatchback that packs a powerful 148bhp electric motor for brisk performance, and a 1.4-litre petrol generator keeps you on the move when the 16kWh battery is low. The claimed 50-mile range will cover most trips, while the smooth ride and poised handling make the Ampera good to drive.
See the latest used Vauxhall Ampera prices on our sister site BuyaCar...
4. BMW 330e (Mk6)
The BMW 3 Series has always been among the most accomplished compact executive saloons around,due in no small part to its wide range of both four- and six-cylinder petrol and diesel engines. Its appeal only grew with the introduction of a plug-in hybrid; the 330e gave buyers the flexibility and convenience of a 2.0-litre petrol engine, yet the electric motor added benefits that include the ability not to emit any tailpipe pollutants when driving in town, and the possibility of slashing fuel bills – especially on short journeys. 
BMW equipped the 330e with a 7.6kWh battery, which gives an EV-only range of 25 miles. Performance is smooth and adequate in electric mode thanks to an 87bhp motor, but when more power is needed, the 182bhp petrol unit intervenes to deliver a sprightly 6.1-second 0-62mph time. 
That means its real-world performance isn't far shy of that of a six-cylinder diesel-powered 330d of the same age, while its practicality is largely similar to that of the combustion alternatives, too. Passenger space front and rear is just as accommodating as it is throughout the rest of the 3 Series line-up. The battery is stored beneath the boot floor, and although the overall luggage capacity has dropped as a result, the 370-litre load volume is still reasonable. 
See the latest used BMW 3 Series prices on our sister site BuyaCar...
5. Hyundai Ioniq PHEV (Mk1)
The Hyundai Ioniq PHEV (plug-in hybrid) is a great alternative to the Toyota Prius if you want a comfortable, quiet and easy car to drive to work in. It has a range of around 39 miles if you charge the battery up, which is more than enough for the average commute.
It has a 1.6-litre petrol engine too, so if you do need to do a longer motorway trip there won't be an issue. In our experience - we ran one as a long termer when new - it proved very efficient even with the battery run dry.
The Ioniq is a little dull inside but it has all the kit you could want, including Android Auto and Apple CarPlay, which both work really well on the large touchscreen display on the dash. There's plenty of room inside and models under five years old will still be covered by the manufacturer's original warranty.
See the latest used Hyundai Ioniq prices on our sister site BuyaCar...
6. Toyota Prius (Mk4)
The Prius has a fine reputation for environmentally-friendly motoring. It's a great option if you're looking to minimise your fuel bills without sacrificing other features, such as comfort or technology.
That's because this fourth-generation Prius, which was introduced in 2015, moved to an all-new chassis, based on Toyota's New Global Architecture platform. A sophisticated suspension set-up delivers a refined ride and impressive body control, so while the Prius focuses on sipping fuel, it's actually surprisingly good to drive.
The 1.8-litre petrol engine and electric motor set-up claimed sub-100g/km emissions at launch, meaning earlier models are free to tax.
The CVT gearbox means the engine can drone if you ask for maximum acceleration, but this is at odds with the Prius's relaxed and efficient character. Keep things settled, and it's perfectly refined and comfortable.
You can add practicality to its broad list of attributes too. The platform was designed with hybrid powertrains in mind, so the batteries don't eat into space in the rear, while the 343-litre boot is still fair.
Just watch for high-mileage examples. Many Priuses have been used as taxis thanks to their efficiency. The batteries are known to be reliable, but we'd hold out for a lower-mileage model as it's more likely to be a privately-owned car.
See the latest used Toyota Prius prices on our sister site BuyaCar...
7. Kia Niro (Mk1)
The Kia Niro is related to the Hyundai Ioniq. Both were available in fully-electric form as well as PHEV and traditional hybrid models. It's the latter we're looking at here for the Niro, which has a 1.6-litre engine and a small electric motor. Notably, it uses a dual-clutch automatic gearbox instead of a CVT, which means it's more refined than models such as the Prius when you're accelerating.
It's not quite as smooth, comfortable or quiet as the Toyota in general driving, though. The Niro has looks on its side, as SUV fans will like its high-sided appearance. It's relatively practical as a result too, with a 382-litre boot capacity.
It's well equipped - all models have cruise and climate control, a multifunction steering wheel and sat-nav - and the infotainment set-up is good. The Niro should be efficient - expect over 50mpg at least, though a Prius or Ioniq will be even cheaper to run as they're more aerodynamic.
See the latest used Kia Niro prices on our sister site BuyaCar...
8. Toyota C-HR (Mk1)
If you want a stylish SUV that's also a hybrid then the Toyota C-HR is a top choice. It uses similar running gear to the Prius, with a 1.8-litre petrol engine and an electric motor, using a CVT gearbox. It has a similar chassis set-up as well, so the C-HR is good to drive and comfortable.
The interior is a little cramped, as the rear roofline cuts into headroom and it feels a little dark in the back seats. Yet there's still enough room for a family and the boot is decent, so it has plenty of appeal.
The C-HR is one of the best mid-size SUVs to drive that you can buy, despite the heavy battery. It's nice and quiet at low speed and deals with potholes very well. It's a great used buy because the Toyota engineering means it's bound to be really reliable and cars under five will still have warranty left.
See the latest used Toyota C-HR prices on our sister site BuyaCar...
9. BMW i3 (Range extender) (Mk1)
The BMW i3 is an electric car, and there are versions with no engine at all - so those versions aren't hybrids at all. However, until 2018 the cars was available as a range extender, or Rex as you'll see in the classified ad titles. This means it has a tiny petrol engine on board that can charge the battery up in a pinch.
It has a small fuel tank so you can't get far on petrol power, but it does mean that if you can't find a public charge point on a longer trip, you can always top up with some fuel and add a few more miles while you're driving.
It's a great solution for those wanting an electric car, but without the range anxiety. The i3 is a fantastic car in its own right, the interior still looks fresh today and it's great to drive as well.
See the latest used BMW i3 prices on our sister site BuyaCar...
10. Volkswagen Golf GTE (Mk7)
If you want a hybrid car but still want to have some fun on the drive to work the Volkswagen Golf GTE could be the car for you. Okay, it's nowhere near as fun as the Golf GTI, but the GTE is still enjoyable on a twisty road, has plenty for performance and that all-important electric motor.
It means you can use the engine for the fun parts of your drive to work, then let the near-silent electric motor take care of the bits around town. The GTE is a Golf, so it's practical, comfortable and packed with kit as well - all the traits of a great all-rounder.
See the latest used Volkswagen Golf GTE prices on our sister site BuyaCar...
Now find out more about the best used cars you can buy...