Cheapest cars to buy in 2015
Here are the 10 cheapest cars on sale in the UK, plus what we think of them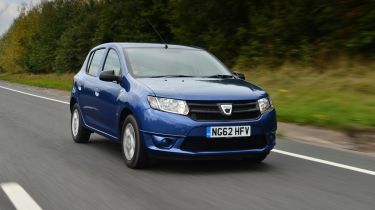 If you're looking for a new car, but only want to pay used car prices, you might be surprised at what you can get your hands on in today's market.
The cheapest cars you can buy in Britain today are a surprisingly strong bunch, with a solid selection of city cars and larger superminis available. There's even a practical estate car - and it happens to be the second-cheapest new car you can buy today according to manufacturer list prices.
That budget estate is called the Dacia Logan MCV, and it's a more spacious version of the cheapest car in the list: the Dacia Sandero. At just £5,995, the Sandero is extremely good value - it's big enough to get a bicycle in the boot, and comes with a decent range of engines. It's not too bad to drive either - but do be aware that the cheapest model doesn't even come with a radio.
At this end of the market, equipment is what you lose out on compared to a similarly-priced used car: these cheap new cars have great warranties and have a lot going for them, but tend to lack kit as standard.
Go for a city car like the Toyota Aygo or SEAT Mii, though, and you'll enjoy yourself anyway: these cars are much more advanced than city cars used to be and offer a far more grown-up driving experience. The Skoda Citigo is a particular favourite of ours, too.
All of the prices listed in this article are for the entry-level model in each car's range, so if you decide to add some optional extras or go up to a higher specification when you buy, you'll have to pay a bit more.
Click on the links below or to the left to read more about each car - we've also included up to the top 15 below.
Top 10 cheapest cars in the UK
The rest of cheapest cars in the UK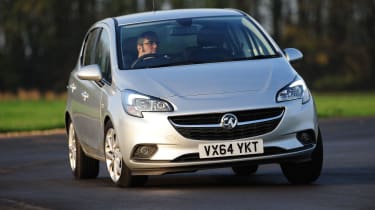 Proton Satrio Neo - £8,495 Hyundai i10 - £8,595 VW up! - £8,765 Ford Ka - £8,945 Vauxhall Corsa - £8,995
Do you own any of these cars? Tell us what you think of it in the comments section below...