Best-selling cars of 2016
The Ford Fiesta ended the year at the top of the pile. What else was Britain buying in 2016?
It's official - 2016 was the British car industry's best year to date. With nearly 2.7 million cars registered last year, the British public proved that we're still a nation of car lovers. 
Despite the strong finish to the year, December was the second month in 2016 where industry growth dipped. A total of 178,022 new cars were registered in December, which is down 1.1 per cent on 2015's figure of 180,077. It's contributed to 2016's total registration figures of 2,692,786 - up 2.3 per cent on 2015.
Registrations were once again fairly evenly split between diesel and petrol cars, with petrol at a slight advantage. Buyers are proving slow to warm to alternatively fuelled vehicles, but registrations are still up by 8 per cent over 2015. That gives them a total 3.5 per cent market share, up from 3.2 per cent last year.
In yet another year of positive growth for the UK car industry, which cars found the most favour with buyers? We've put together this list of the UK's top ten best-selling cars, and it shows that despite the advance of crossovers, superminis and family hatchbacks remain Britain's favourite runabouts.
Scroll down to see the top 10 selling cars of 2016, with full sales figures and details on each model, and how each manufacturer performed throughout the year.
The top 10 best-selling cars in 2016
1. Ford Fiesta – 120,525 registrations
Despite the promise of an all-new model in 2017, UK buyers found it impossible to dismiss the Ford Fiesta in 2016, and it once again sits on top of the best-sellers list. With total registrations of over 120,000, it's over 40,000 sales clear of its nearest rival. And why do buyers love the baby Ford? Put simply, it's one of the best all round hatchbacks money can buy - it looks good, drives brilliantly and is practical enough for most.
2. Vauxhall Corsa – 77,110 registrations
The Vauxhall Corsa closes out 2016 in a very respectable second place on the best-sellers list, with 77,110 sales. With its high quality interior, good level of standard kit and cheap running costs, it remains an attractive proposition.
3. Ford Focus – 70,545 registrations
The Ford Focus finished third on this list in 2015 and it finds itself in a familiar position once again. Strong sales in the last six months has helped put its slow start to the year to one side and it now boasts 70,545 registrations. It is still an impressive family hatchback and is great to drive. 
4. Volkswagen Golf – 69,492 registrations
The Volkswagen Golf speaks for itself having been around since the 1970s, and has been one of the best selling cars in the country ever since. With its engaging handling, excellent ride and high-quality interior, it sets the benchmark that the makers of hatchback rivals judge their models against.
5. Nissan Qashqai – 62,682 registrations
The Nissan Qashqai sold well in 2015, and its strong performance in 2016 with 62,682 registrations is a sign that it's a serious challenger to the smaller family hatchbacks that normally dominate at the top. It remains an impressive all-round car, which provides a great driving experience and good economy. 
6. Vauxhall Astra – 60,719 registrations
The Vauxhall Astra retains its place in the top 10 with good reason. The all-new British built Mk7 was released in 2015 and is one of the best all-round cars on the road right now thanks to its efficient engines, comfortable drive and groundbreaking tech. 
7. Volkswagen Polo – 54,448 registrations
Despite its age – the Mk5 has been on sale since 2009 – the Volkswagen Polo is still a top-10 best seller. It's hard to argue with the beautifully built cabin, practicality, low running costs and all-round quality that make it so popular. 
8. MINI - 48,328 registrations
The MINI was hovering around the fringes of the top 10 all year, but strong summer sales forced it up the charts and it finished 2016 with 48,328 total registrations. Buyers clearly like the BMW-like feel, and the five-door model is also extremely practical.
9. Mercedes C-Class - 44,184 registrations
The Mercedes C-Class continues to rise up the list, and remains the most popular compact executive car on sale at the moment. The upmarket interior, economical engines and comfortable ride are all strong selling points.
10. Audi A3 - 43,808 registrations
The Audi A3 was a regular feature in the top 10 earlier in 2016, but dropped out as summer began. However, now it returned, and finished in 10th place with 43,808 sales. The premium hatch is efficient, good to drive and boasts a class-leading interior.
2016 manufacturer rankings
It was a mixed year for most manufacturers, but with sales up on the whole, plenty of head offices are celebrating increased sales in 2016. That's not the case for everyone, though, and some manufacturers suffered with poorer sales in 2016 than in previous years. Look below to see which manufacturers made the biggest increases or decreases over their 2015 sales. Remember, though, percentages don't tell the whole story - Infiniti, for example, made an 141 per cent increase on sales in 2016, but that still only equates to a total of under 3,000 cars.
Partnership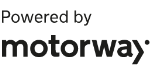 Need to sell your car?
Find your best offer from over 5,000+ dealers. It's that easy.
One of the biggest losers in 2016 was Volkswagen. Though still a massive volume seller, the full sting of the dieselgate scandal is beginning to hit and so UK sales are down 7.49 per cent. That may not sound like a lot but when you're selling over 200,000 cars a year, even a small percentage represents a big loss. Interestingly, it's not affected Audi or Skoda, which both enjoyed a bumper 2016 with an increase in sales.
Luxury brands have been doing well in 2016, with the likes of Bentley, Land Rover and Mercedes all benefitting from more sales. But the promise of a weaker pound threatens to hike new car prices across the board, especially for imported models. It remains to be seen how this will affect our car buying habits.
Cars registered in 2016 by manufacturer
Alfa Romeo: -3.71% (4,881 cars in 2016)
Aston Martin: -4.53% (906 cars)
Audi: +6.36% (177,304 cars)
Bentley: +41.26% (1,948 cars)
Dacia: +1.03% (26,499 cars)
Fiat: +2.44% (60,581 cars)
Ford: -5.06% (318,316 cars)
Honda: +10.65% (59,106 cars)
Hyundai: +4.88% (92,419 cars)
Infiniti: +141.92% (2,891 cars)
Jaguar: +45.37% (34,822 cars)
Jeep: +30.54% (14,090 cars)
Kia: +13.86% (89,364 cars)
Land Rover: +19.47% (79,534 cars)
Lexus: -4.87% (13,915 cars)
Lotus: -9.6% (339 cars)
Maserati: +0.07% (1,435 cars)
Mazda: -2.43% (46,609 cars)
McLaren: +/-0.00% (18 cars)
Mercedes: +16.92% (169,828 cars)
MG: +32.99% (4,192 cars)
MINI: +8.5% (68,984 cars)
Mitsubishi: -19.64% (18,237 cars)
Nissan: -0.92% (152,525 cars)
Peugeot: -5.49% (98,529 cars)
Porsche: +7.64% (13,097 cars)
Renault: +12.54% (85,102 cars)
SEAT: -0.42% (47,456 cars)
Skoda: +7.6% (80,372 cars)
Smart: +42.16% (12,020 cars)
SsangYong: +32.89 (4,444 cars)
Subaru: +4.54% (3,612 cars)
Suzuki: +10.83% (38,167 cars)
Toyota: -1.99% (96,746 cars)
Vauxhall: -6.97% (250,955 cars)
Volkswagen: -7.49% (207,955 cars)
Volvo: +7.52% (46,696 cars)
Have you ever owned one of the UK's best-selling cars? Give us your view of it in the comments section below. 
Read more of our best car recommendations...