Best cars of the 2018 Geneva Motor Show
The 2018 Geneva Motor Show has been stuffed with new metal. Here are the show's best cars, as chosen by the Auto Express team
The 2018 Geneva Motor Show has been just as frenetic as 2017's event, with a myriad of new production cars and concept vehicles making their debuts at the Geneva Palexpo in Switzerland.
As expected, SUVs, electrification and the increasingly uncertain future of diesel have been underlying themes for the manufacturers in attendance, and as such this year's edition of the show has been about looking to the future of the car industry.
• Catch up on all the news from the 2018 Geneva Motor Show
The likes of the new Audi A6, Mercedes A-Class and Hyundai Santa Fe were expected to dominate the headlines, and while those cars have certainly made a splash, other dark horses have emerged.
One such stallion is the new Toyota Auris, which has captured the attention of the general public with its new range of hybrid engines and the promise of a "more rewarding drive". It's certainly one to watch in the hatchback class…
Naturally we've seen speed machines in abundance too, such as the 1,100bhp+ Aston Martin Valkyrie AMR Pro, the 1,479bhp Bugatti Chiron Sport, and the 1,888bhp Rimac C_Two.
But which cars stood out the most to the Auto Express team? Our experts have picked their best cars of Geneva 2018, and they are as follows…
Do you agree with our 2018 Geneva Motor Show best cars? Scroll down to view our picks…
Hyundai Kona Electric
By Steve Fowler, editor-in-chief
• Full story: Hyundai Kona Electric
Among all the high-end glamour at Geneva, it was something with more mass appeal that was my star of the show. The small SUV market is booming right now, but in an increasingly crowded market it's difficult to stand out. Unless you're the first that blends an all-electric powertrain with cool looks and a decent price.
The Hyundai Kona Electric does exactly that, but also moves the game on significantly with a claimed EV range of almost 300 miles. That top end version promises the sprightly performance that's also so appealing in an EV with a 0-62mph time of 7.6 seconds, plus a decent amount of practicality and tempting tech on board, too.
And unlike so many Geneva stars, it'll be in showrooms soon. You'll be able to buy one this summer with prices for the model with a 186-mile range expected to start at around £25,000.
Appealing? Yes. Right car at the right time? Definitely.
Jaguar I-Pace
By Graham Hope, editor
The Tesla effect was in clear evidence at Geneva, where there was a host of new electric vehicles on show. But few were as well executed as the Jaguar I-Pace, which managed to look very different to any previous model we had seen from the brand, but still obviously a Jag. Quite an achievement, really.
A brief test drive by deputy editor John McIlroy confirmed that it has plenty of substance to back up its style. But to these eyes at least, its biggest appeal lies in the blend of sharp edges and curves that make a Tesla Model X look thoroughly bland in comparison.
Partnership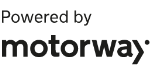 Need to sell your car?
Find your best offer from over 5,000+ dealers. It's that easy.
Tesla has had its own way for too long when it comes to EVs; I'm positive the I-Pace is a car that will convince many that the US brand no longer has to be the default choice if you want to go electric at the upper end of the market.
Skoda Vision X
By John McIlroy, deputy editor
My show star certainly attracted attention, thanks to its vibrant yellow-green paint job - but what really stood out on the Skoda Vision X was the tech below the glitz.
Skoda's idea is to offer a pair of mild-hybrid systems - a starter/generator at the front axle, and a more potent electric motor at the rear - and to then pair this technology up with compressed natural gas, which can be produced as an e-fuel using a mix of excess renewable energy and CO2 harnessed from the atmosphere. It's a clever solution that could really slash a car's cradle-to-grave CO2 emissions.
That aside, the production version of the Vision X will be very similar to the concept - so this Geneva car showed that Skoda is aiming to offer proper family-car practicality in a Nissan Juke-rivalling SUV. And that's something that many buyers are likely to appreciate.
Range Rover SV Coupe
By James Batchelor, editor-at-large
• Full story: Range Rover SV Coupe
My show star is an obvious one. The Range Rover SV Coupe was just one gem on a Jaguar Land Rover stand that was full of them, showing that the British brand – in image at least – is in a very good place. The SV Coupe was perhaps a little overshadowed by the Jaguar I-Pace, but its presence was subtler than the Jag's – something that the car certainly isn't.
While the original Range Rover was a two-door, the new Coupe is Range Rover at its glitziest and pushes the envelope at how posh the SUV can be. With a price tag of £240,000, powered by a tweaked 5.0-litre supercharged V8 and just 999 ever being made, it's an expensive, exclusive trinket for the most discerning.
But why so few? I feel it's just a tantalising glimpse of how grand the next Range Rover can be, rather than a symbol of Land Rover saying the SV Coupe couldn't compete with the Rolls-Royce Cullinan if it were a full production model…
Lexus UX
By Johnathan Burn, news editor
It wouldn't be a motor show without the global debut of an important new SUV. The Lexus UX is uncharted territory for the Japanese brand; it will have to offer all of the tech and luxury Lexus is known for but at a more affordable price point, likely to be around £27,000.
But the initial signs are good; it's distinctive in the only way Lexus knows, and is based on a new chassis Lexus calls GA-C that also brings a new 2.0-litre hybrid powertrain. It develops 178bhp, drives through a CVT gearbox and comes with the option of front or Lexus' E-Four all-wheel drive, which adds another electric motor to the rear axle.
It appears Lexus is building on the traits it's known for – luxury and refinement – rather than attempt to inject its new model with a sporting edge so many other brands try and miserably fail. It's almost certainly on track to become the brand's biggest seller.
Ford Mustang Bullitt
By Lawrence Allan, senior staff writer
• Full story: Ford Mustang Bullitt
The word 'icon' often gets thrown around without justification these days, but Ford's modern day reinterpretation of the undoubtedly iconic Mustang Bullitt has plenty of heritage. It's been created to celebrate 50 years since the Steve McQueen film of the same name was released – a film famous among enthusiasts for an epic car chase involving a 1968 Mustang Fastback.
The reborn film star features styling enhancements inside and out that hark bark to the original car, which Ford also displayed alongside it. But this isn't just a visual tweak, as the Bullitt comes with a performance exhaust system, plus an open air induction system and intake manifold from the Shelby GT350. That means 458bhp and 526Nm of torque. Extra equipment is also available. But the best news? This isn't some motor show special that won't be seen on the road: Ford is going to put the Mustang Bullitt into production, and even bring an allocation to European markets.
Volvo V60
By James Brodie, staff writer
Volvo is really hitting its stride at the moment, and the new V60 is just another example of how the Swedish brand is taking the fight to the established premium leaders with excellently designed cars.
Sure, on first glance there's very little to differentiate it from its bigger V90 brother both inside and out, but does that really matter? It looks fantastic regardless, and features all of Volvo's big-car tech in a slightly smaller package. It's also an important car for Volvo from an electrification point of view. Globally, two plug-in hybrid powertrain options are available, with a lower powered T6 option joining the range-topping T8 model.
It's on sale here in the UK this September from £31,810, though the starting price will drop to more competitive levels when an entry-level 187bhp T4 engined version arrives in 2019.
Peugeot 508
By Stuart Milne, Carbuyer editor
You either get big French cars, or you don't, and I think the new 508 looks sensational inside and out. It's the perfect embodiment of Peugeot's rediscovered confidence, and brims with stunning details, such as frameless windows and those three-dimensional rear light 'tabs'. The sides and rear are perhaps its strongest angles, with hints of Audi A7, which will please buyers looking for something a little different.
The interior takes its bold nature from the 3008 and 5008, but sets the driver low in the car for a cockpit-like feel. It doesn't lose out in the practicality stakes either, with a massive tailgate, rather than a saloon bootlid, which should give it a fighting chance in the UK market. Those sales prospects will be boosted with a forthcoming plug-in hybrid version, which should please company-car buyers and private buyers alike, with likely low benefit-in-kind ratings and an all-electric range of around 30 miles.
Read our full round-up of the 2018 Geneva Motor Show…