2014's most memorable motoring moments
We bring you just a handful of the best features from Auto Express in 2014
At Auto Express, we always bring you the latest drives, reviews and news from the motor industry; but we also like to bring you a different take on the world of motoring with our fantastic feature articles.
Throughout the year we're out and about all over the world reporting on anything we think will interest you, our readers - be it testing tractors, filling potholes, driving Porsches on ice or meeting the Dubai police fleet, we do it to ensure our magazine and website are packed with great content. 
It would be impossible to compile all of our features into a reasonable length page, so we've put together a list of some of our favourites from the past year. Just scroll down to read about them.
Porsche 911 keeps its cool on the ice
The perks of owning a Porsche go beyond what you get from many other cars, and in March we got to enjoy one of those benefits with the Porsche Travel Club. This allows owners to drive Porsches in various parts of the world, and we opted to try one of the most extreme locations – Inner Mongolia. There, we tested a 911 on a deserted ice lake.
We put black box policies to the test
Black box insurance has had a mixed reception – is it simply Big Brother keeping tabs on you, or an effective way to cut premiums? We decided to see if the latter was true and checked the price difference between black box and non-black box policies. We found that young drivers were usually better off going without the black box.
Skoda goes minimal with Vision Concept
In March we celebrated the past, present and future of Skoda with a 40-page special on what has to be one of the biggest automotive success stories of the last 15 years. The real highlight was looking into the manufacturer's exciting future with an exclusive tour of the Vision C Concept with chief designer Jozef Kaban.
Kaban talked us through how the company wanted to complement its value-led cars. Key to the concept's look was its simplicity. Kaban told us: "Our philosophy was to reduce everything to a minimum, to show style and elegance." The conservative nature was also important, with the modest 19-inch wheels standing out in particular. "We're the thinking person's choice," Kaban said. The designer also explained how the concept's sleek looks and minimal approach would feature on new models, like the new Fabia and next year's Superb.
Trip down Skoda's memory lane 
Along with our interview with designer Jozef Kaban, there were plenty of other highlights in our Skoda special issue. Among these were driving 10 models from across the ages, from 1929 right up to 2014, including the winner of our 2014 best city car award, the Skoda Citigo.
• We race Ed Clancy in a Skoda Rapid Spaceback
We also raced double Olympian and professional cyclist Ed Clancy in a Skoda Rapid Spaceback across one of the UK stages of the Tour De France, helped create an icy tomb for a Skoda Yeti Outdoor – and even managed to find a man who was so in love with Skoda that he had eight tattoos dedicated to the company across his body!
Clamping down on middle-lane hoggers
When the Government introduced new laws to clamp down on middle-lane hogging and tailgating, many questioned how they would be policed. Six months after the rules came into force, we headed out with Surrey Police to see how they ensured drivers stuck to the new rulings. By March, we also had the figures on how many drivers had been stopped for breaking the new laws across the country – with 5,000 motorists pulled over.
Excess all areas on Dubai police fleet
A BMW 5 Series, perhaps a Jaguar XF... these are about as exotic as it gets for police on the roads in the UK. But things are a little different in Dubai in the United Arab Emirates, as we found out when we took a look at its police fleet. The impressive array of mega pursuit cars included the ultra-rare Aston Martin One-77, a Ferrari FF, Ford Shelby Mustang and even a Lamborghini Aventador.
Partnership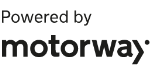 Need to sell your car?
Find your best offer from over 5,000+ dealers. It's that easy.
The line-up of cars is every petrolhead's dream, with even the lowest-powered model boasting a 4.4-litre V8. And while it might all look like a show of excess – the whole collection comes to around £2.1million – there are few criminals who are likely to be able to escape the long arm of the law.
Secure your future with a classic car
With pension pots opened for people to raid and interest rates still low, we found out if investing in a classic might be a good way to make a return on your money. We discovered which were the best classic cars to buy, with mainly high-end, limited-edition models bought at the right time proving the key to making money. 
Ford's Odell at No.1 as we honour homegrown talent
We published the third annual Auto Express Brit List in June, naming the top 50 car industry heavyweights who are really making a difference. And after having been pipped to the post in 2013, Stephen Odell, Ford President of Europe, clinched top spot this time. Odell joined Ford way back in 1980 as a graduate, and following his successful spell in Europe, is moving to head up Ford's global marketing operation in January. He hasn't had it easy, though – in recent times he's had to deal with multiple plant closures and delaying production of the new Mondeo by two years.
• Best of British: The Brit List 2014 
When he met editor-in-chief Steve Fowler, he explained: "Our guidance remains that in 2015, with the products we have coming and a moderate improvement in the market, we'll be in the black." Odell finished ahead of Mike Manley, president and chief executive of Jeep – who's on track to sell over one million cars in 2014 and smash his target of 800,000 sales. In third was Alan Batey, executive vice-president and president of GM North America.
Fans' taste of all-new Type R
Honda Civic Type R fans got up close and personal with a concept previewing the latest car at a special race weekend at Spa in Belgium – and we were there to see what they thought. They were impressed with the promised power output of nearly 300bhp, and were keen to see the concept make it on to the road without losing any of the aggressive styling. We rounded off the weekend with a blast around Spa in a limited-edition Mugen-powered Type R, and it whetted our appetite for the brand new version.
Chinese copycats flatter Euro designs
They say imitation's the sincerest form of flattery, so based on that China is showering European car designers in praise. Our look at the booming Chinese industry uncovered a raft of copycats. The Geely GE is a dead ringer for the Rolls-Royce Phantom and the JAC A6 even has the same name as the Audi A6...
Tractor drive is a dream come true
Consumer reporter Joe Finnerty fulfilled a childhood dream when he got to drive a tractor as part of New Holland's 50th anniversary. The Essex firm exports 90 per cent of all tractors it makes, and it's built 1.6 million since 1964. We got a glimpse of how tractor manufacturing has developed as we worked on the production line.
Revolution in road repairs
Consumer editor Chris Ebbs kitted himself out in hi-vis and hit the road for a shift with Velocity – a company with a revolutionary pothole repair process. The average cost of a pothole repair is £55, but Velocity claimed it could do the same job in a shorter time for just £18. Could this provide the answer to sorting out Britain's pothole-ravaged road network? Chris was impressed with what he saw but, as Velocity's repairs only work on rural routes, and not A or B-roads, there's clearly still some way to go.
Past, present and future stars showcase the magic of MINI
Auto Express celebrated all things MINI in November, with a bumper issue featuring models ranging from a 1960 original all the way up to the all-new five-door. We pitched the latest MINI One against a classic, looked back at the history of the John Cooper Works models, dived into the brand's future and even met Paddy Hopkirk and his 1964 Monte Carlo Rally-winning Cooper S.
Another highlight was gathering the current seven-model range together for a family portrait on the runway at RAF Bentwaters in Suffolk. While it was a logistical headache trying to assemble the cars to put the group together, the final pictures were well worth the effort.
New approach to selling cars
There's no doubt that the way we buy cars has changed over the past 10 years, and it looks as if it'll continue to do so in the next decade, too. Hyundai could be set to play a leading role in the revolution, and in November we went to visit the new Hyundai Rockar store in the Bluewater shopping centre, Kent. There are no salesmen, no pressure and staff have a customer service background rather than direct motoring experience – but the brand is confident this hassle-free way of selling cars will take off in a big way.
New MG roadster is UK's most wanted car
We all dream about cars we'd have in our fantasy garage – but we asked readers what they'd have if they could pick cars that hadn't even been built yet. In November, we put together our Most Wanted list of dream models from various manufacturers, and asked readers to vote for their favourite. The clear winner was a modern interpretation of the MGB Roadster, while other choices included a new Ford Capri and modern-day Volvo P1800.
Nigel Mansell carves out a new career... selling Mitsubishis
Following the glitz and glamour of a Formula One career, it can be hard to work out what to do next. So it was with a real sense of anticipation that we went to see former champion Nigel Mansell at his car dealership in Jersey. It's not just a name above the door for Mansell and son Leo, either, as one customer discovered when the ex-racer joined him for a test drive of a new Mitsubishi.
Mansell also told us how the attention to detail honed on racing circuits around the world has helped him in his career as a dealer. There's a treat in store for anyone visiting the Jersey showroom, too, as it's also home to a Mansell museum that houses old racing cars and memorabilia from his racing days.