Toyota i-Road vs Sinclair C5 & the future of city cars
How do you create the perfect urban vehicle? We try a possible future star against a famous flop from the past
The search for the ideal solution for urban mobility might seem like a modern problem, but in fact it's been plaguing mankind for decades.
As cars have become more popular and congestion has mounted, the desire to find something that can move around towns and cities without getting stuck behind ever-increasing traffic continues to grow.
The answer has proven elusive so far, but that hasn't stopped manufacturers from creating some innovative vehicles, with varying degrees of success, and Toyota is the latest to throw its hat into the ring.
It's recently started a trial of its new i-Road three-wheeler – first seen at last year's Paris Motor Show – in the French city of Grenoble as part of a new rent-by-the-hour scheme. But this isn't a three-wheeler in the mould of the Reliant Robin; instead, the single turning wheel sits at the back of the vehicle.
Moving the two wheels to the front has allowed Toyota to squeeze the dimensions. In fact, at its widest point the i-Road measures just 87cm – that's only slightly wider than a scooter and narrower than a motorbike. And that's with space for two people, sitting in tandem as in a Renault Twizy.
Over the next three years, 35 i-Roads will be dotted around Grenoble at designated chargers as part of a trial. Residents can rent them by the hour, London Boris Bike-style. You'll need to pay €50 (approx £35) to sign up, plus a €150 (£105) deposit, but charges are just €3 for the first hour, then €2 for the next hour and €1 per hour thereafter.
The trial aims to work out a way to cut the amount of traffic in a small, built-up city like Grenoble. Toyota spokesman Jean-Yves Jault told us: "The basic idea is to get around the problem of congestion. Toyota believes it's viable for cities in the future. It's clean, and eases congestion as well as parking problems.
"As the population grows, we need to find a way to accommodate all these people [travelling]. You cannot change the infrastructure of an old town like Grenoble too much."
Our first task is to try to learn how to drive it. Jault explained that anyone signing up to the scheme will need a full driving licence and will get a driving lesson from a qualified i-Road instructor. Once they've passed this, the app allowing users to book the i-Road will show they are qualified to drive them.
As we soon find out, that lesson is essential. As the single wheel is at the back, controlling the i-Road is different to almost anything else. In fact, you realise you have to forget everything you know about how to drive and start from scratch.
Something as straightforward as parallel parking requires huge concentration. Unlike in a car, you have to go forward into the space, then turn the steering wheel so the i-Road pivots. And that's just the start; to get out of the space, you turn the wheel and pivot the back end out into the road before moving off.
Partnership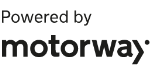 Need to sell your car?
Find your best offer from over 5,000+ dealers. It's that easy.
It may be complicated, but one thing is clear as we head out for our first full drive: it's genuinely fun. As the rear wheel steers, the front wheels camber, which makes the whole body lean when cornering.
In fact, go around a very tight corner at speed and it feels like you might topple over. Thankfully, the i-Road has the kit to stop this, as Jault explained. "If you lean too far or you're going too quickly into a corner, it will vibrate – like an ESC system – before returning to being straight," he said.
While the top speed is only 45km/h (28mph), with the instant torque from the electric power, the little Toyota doesn't need to be any quicker, especially around busy city streets. As you zip past gawping crowds and feel it leaning into corners, you wonder why anyone would choose a bus or tram over this. The i-Road is a surefire way to make the miserable commute to work much more enjoyable.
Toyota's secure, comfortable and, crucially, weatherproof three-wheeler is a far cry from some of the solutions that have tried and, mostly, spectacularly failed to answer the urban mobility question over the years. And one of the most famous is the Sinclair C5, which is celebrating its 30th birthday in 2015.
The small, pedal-powered vehicle had a battery-powered boost, and was the brainchild of UK home computer mogul, and millionaire, Sir Clive Sinclair. It was designed on the back of his long-running interest in electric vehicles, and marketed as an alternative to the car and bicycle. But it ended up appealing to fans of neither, due to the lack of weather protection, the sluggish 15mph top speed and fast-draining battery.
Only 5,000 of the 14,000 models built were ever sold, so ultimately it proved a massive flop. However, it still has plenty of fans, who love its quirky design, while some enthusiastic C5 buyers have even set up an owners' club for it. One keen fan is Cara Hallsworth.
Cara, from Surbiton, Surrey, has owned her C5 for around a year, buying it from a friend. "They're very retro, the thing you saw as a kid but were never allowed," Cara explained. "People probably get one for the same reason: 30 years ago they weren't allowed one, but as adults they now can." She kindly agreed to let us have a go, so we could find out why the C5 never quite answered the urban mobility question – and how it compared to Toyota's modern take on the problem.
The first issue is a practical one: how do you get in the C5? Cara points out that the easiest way is to straddle the main body – a single structure designed by Lotus – and simply slump down into the seat.
Once you're seated, another problem quickly becomes apparent: it's very low. That means you can't see over the door line of any cars, plus drivers can't see you, either. This is another reason Cara feels it didn't take off. "I think safety was a big problem," she says. "Other people just never seem to be able to see you."
Despite these flaws, the C5 is lots of fun to drive. The handlebars seem in a strange place, tucked below your knees, but you quickly get the hang of steering. With pedal power alone, you start to build speed, but add in the battery boost (using a button on the bars), and it's even more enjoyable – we even tried sliding the back end around at one point. Yet while it's fun in an open space, once you're in between cars you suddenly start to feel much more vulnerable. 
That sums the C5 up perfectly, though. While it's not so well suited to the roads, it's great for pottering round in a big, open space. I'd never want to commute to work in it – but I'd be happy to in the Toyota i-Road. So let's hope the Grenoble trials prove a success, and it gets its chance to prove it's the ideal urban mobility solution on UK roads.
Three other urban options
Renault Twizy
Classed as an electric quadricycle, the Twizy is a unique take on an EV and is slowly being spotted more in big cities. Electric power guarantees low running costs. But the width means it can't pass cars, so you'll still be stuck in jams, while doors and windows are optional extras – and even when fitted, it can be chilly.
Airwheel
A step forward from the Segway, the Airwheel is a box with an electrically powered wheel protruding from the bottom. It's small enough to be used on a path or to skip between traffic.
At anywhere between £200 and £800, it's quite pricey for what's essentially a motor and a wheel, while you'll need the balance of a circus performer to survive the trip to work. Plus, you'll still get wet in the rain.
Kobot City EV
This Twizy-rivalling two-seater originally debuted at 2011's Tokyo Motor Show alongside two robotic single-seaters on Japanese company Kowa Tmsuk's stand. But the brand has now changed names to Kobot and only the two-seater appears to be part of the plans as it looks for a business partner.
Now read all about automomous vehicles with our comprehensive guide.